I have never been one to find comfort in a cluttered environment. However, I shared a common human trait: the tendency to become a miniature hoarder.
At least until I experienced burnout. It was the time in my life when I realised, for the first time, that there were a lot of clothes, things, and people, but not the right ones.
Therefore, I began the process of simplifying my life almost from scratch. This is not a simple task. I am still a work in progress, but I do believe that I have improved as a person since making the conscious decision to surround myself only with things, clothing, and people that I enjoy, love, and admire.
When discussing my mental and emotional health, simplicity, cleanliness, and open spaces became my allies.
This got me thinking about a special time I spent at the 1988 Cultivating Spaces showroom with my dear and talented friend Ioana Buru back in February.
When I first saw the space, the objects, the story, and the owners, Diana and Bianca, I knew I had to interview them.
This interview will undoubtedly be a life-changing "aha!" moment for you.
ps: 1988cultivatingspaces.com is so clean, simple, and luxurious that it is hard to tell it is an online store. Instead, it appears to be an online magazine of good taste and aesthetic spirit. And the girls are shipping abroad in Europe and US. :)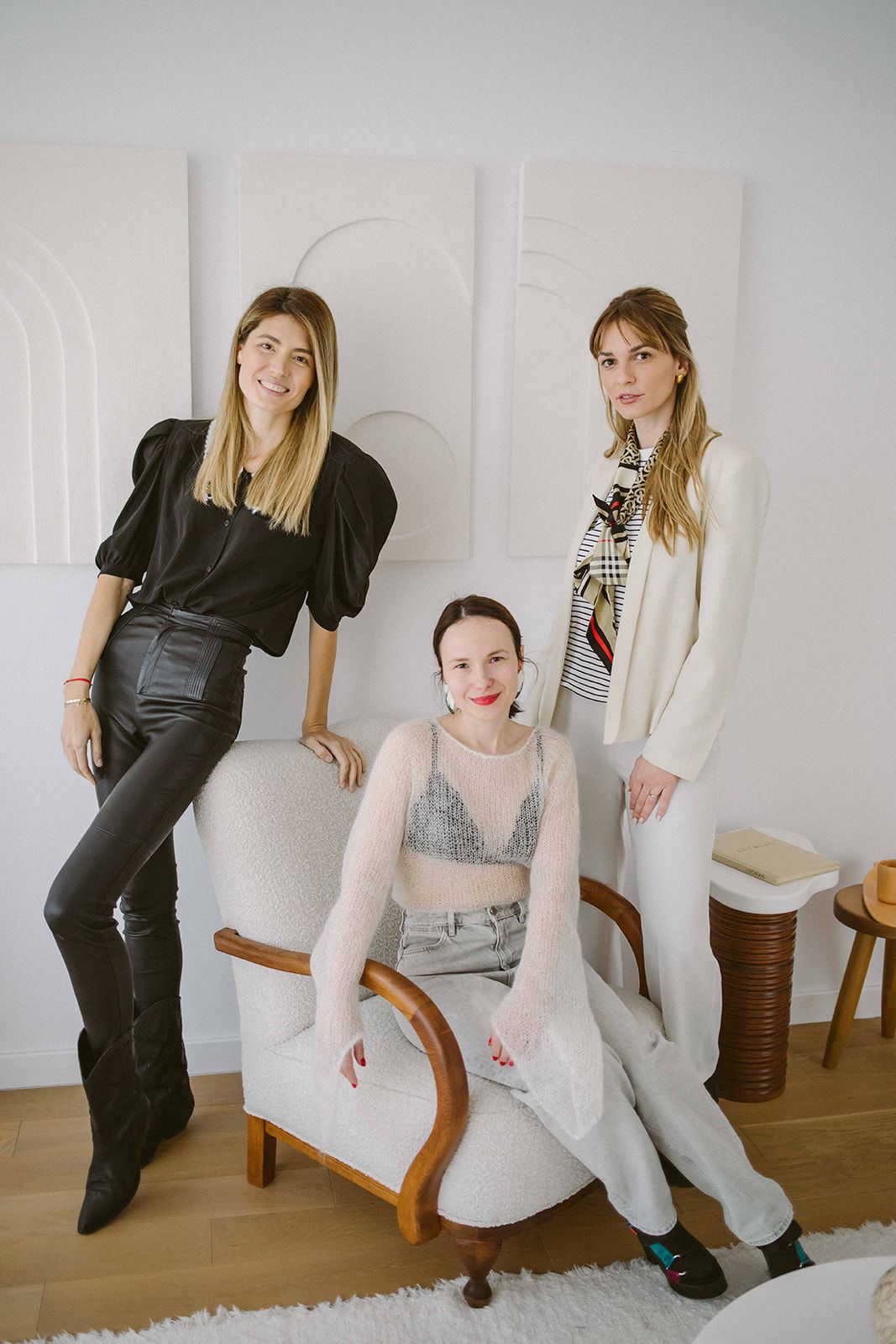 What is the story of 1988 Cultivating Spaces?
Diana and Bianca: 1988 Cultivating Spaces is a concept store about deeply personal add-ons for contemporary homes. Our collections take their inspiration from nature and its never-ending scenic grace.
Featuring accent furniture, wall art, and ceramics, the pieces we imagine pursue the beauty of simple, organic design and advocate for a slow life; their style and purpose are seamlessly interwoven.
Consistently over the years, we used to give into "here-today-gone-tomorrow trends": from the latest fashion styles to the newest home decor trends, we went for new and exciting options numerous times.
However, shortly after such purchases, we would come back to one another and share our disappointment: rarely did one purchase feel lasting, and on top of that, our resources were constantly depleted.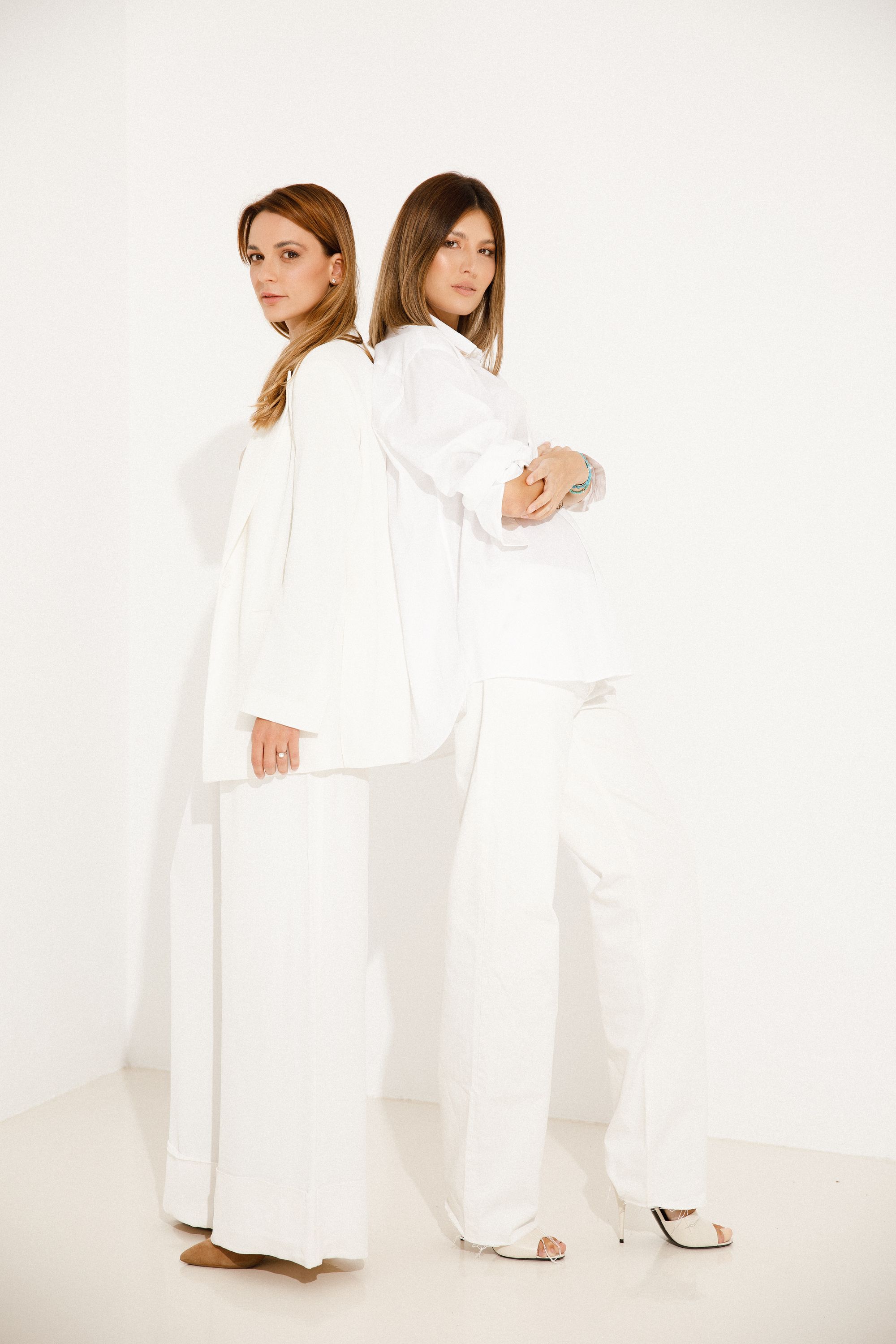 Feeling overwhelmed by such feelings, we became willing to explore our creativity and create something timeless for homes: simple pieces meant to bring a sense of calmness and fluidity to one space.
Our creativity came to life as we started imagining the motion of objects in cosmic space, leading to our first pieces: a limited-series collection of abstract paintings Gravity" and "Equilibrium", realised in collaboration with artist Giulian Dumitriu.
The creations were profoundly guided by emotion, and we immediately felt the need to "cultivate" more spaces, which translated into our brand name as "Cultivating Spaces" (1988 is our birth year).
Our inspiration continued to grow as we discovered the grace of the sea and the sky. As the forms of our creations may change, their essence will stay the same: timeless, neutral simplicity.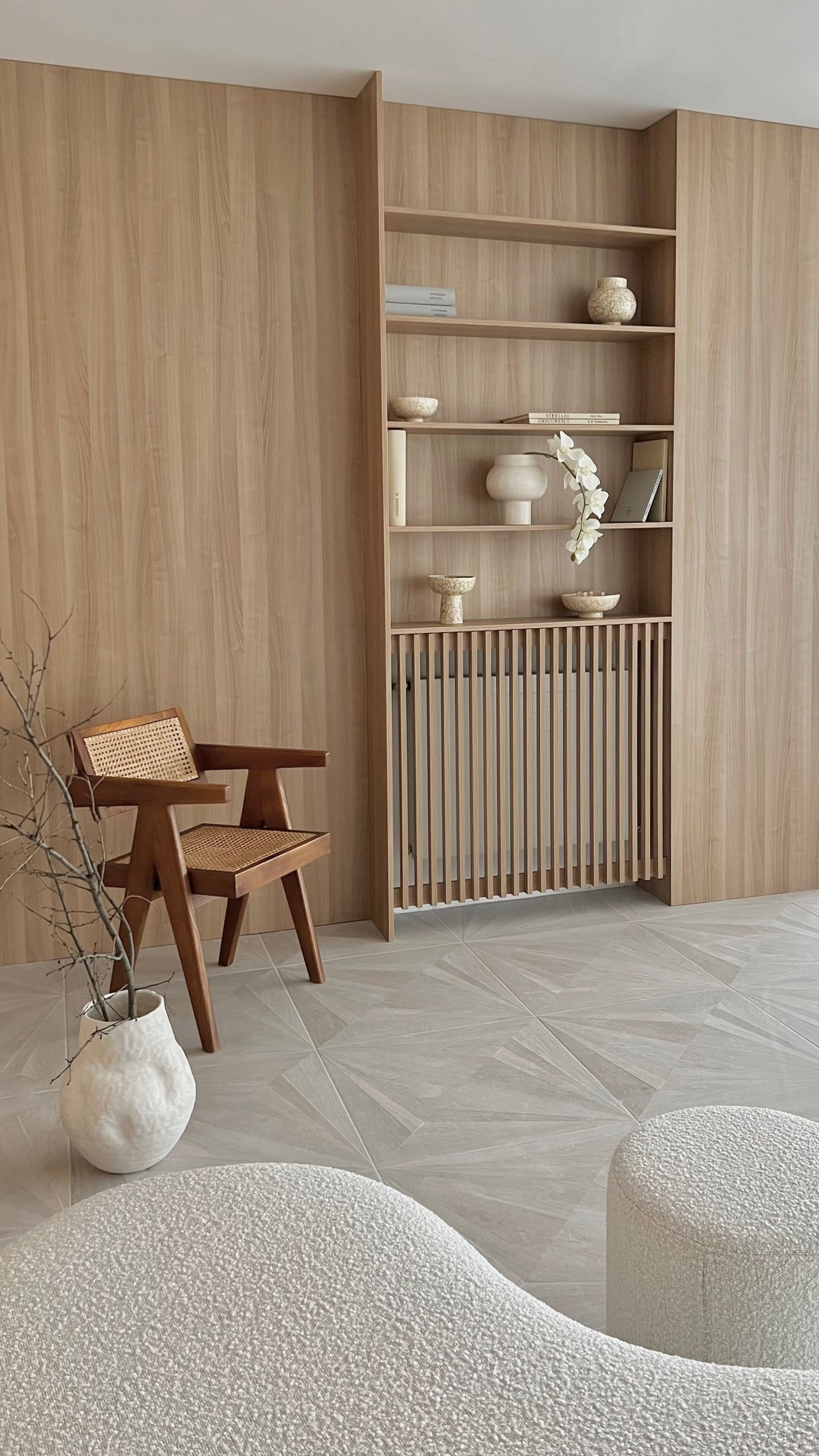 Long Lasting Simplicity is the business creed of 1988 Cultivating Spaces. Please tell me more about it. Why simplicity in a world where everyone embraces trends, useless ornaments, or an overwhelming visual and emotional overload?
Bianca: In a world riddled with fast-paced living and unrealistic pursuits of perfection, we believe in rethinking the art of living and simplifying our lives.
When everyone embraces overwhelming visuals, simplicity becomes a virtue and helps us see the essence of natural beauty. Why? The answer is uncomplicated: because it creates room for "inner space".
Simplicity will allow us to focus on what truly matters and make room for ourselves. As we become more aware, simplicity will give us space, and this is how uncomplicated pieces will contribute to a balanced life.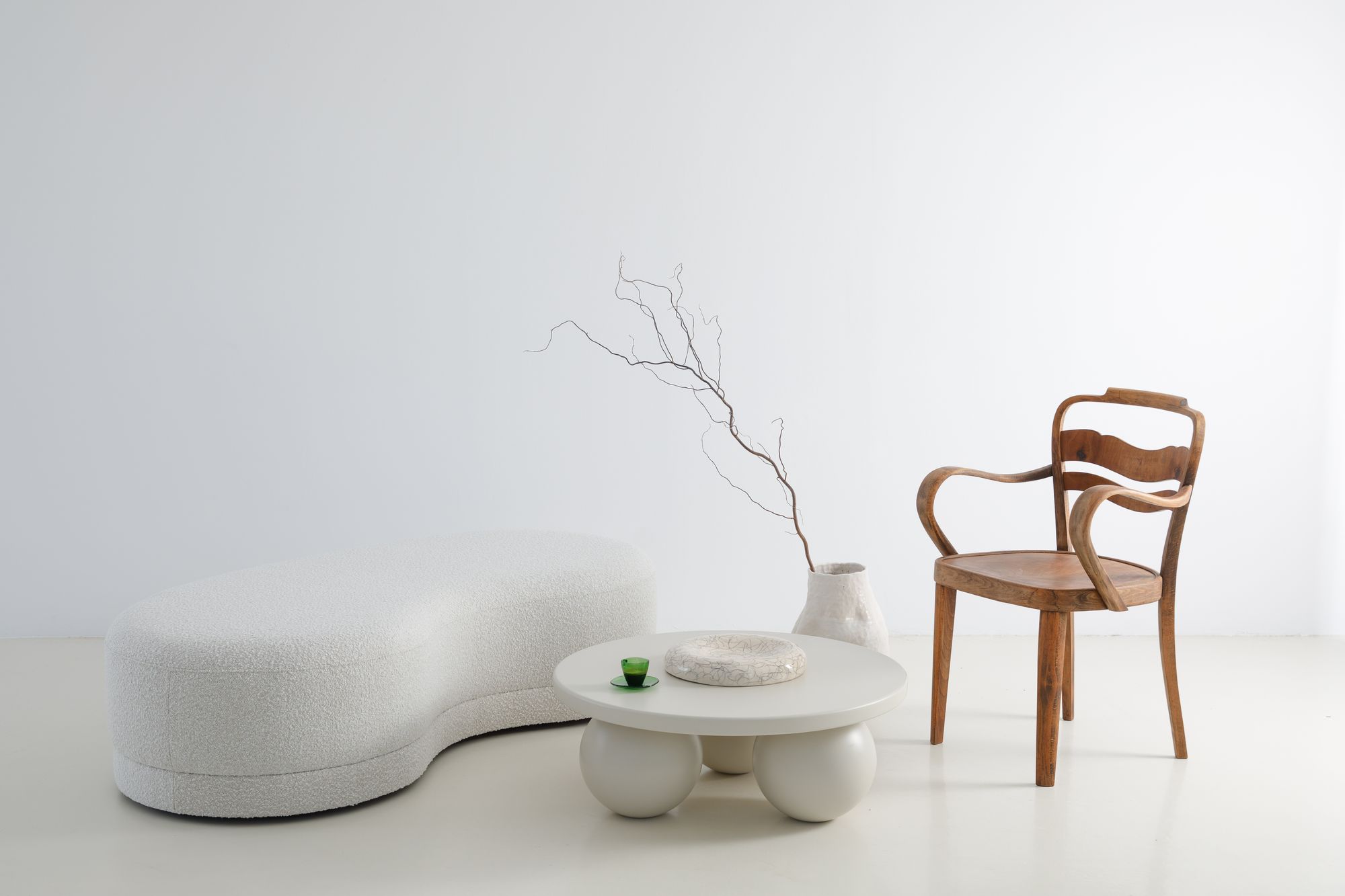 A simple construction is perfectly able to deliver emotion in one space while keeping it effortless and allowing the eye to focus on the essential.
Simple living is an integral part of my and Diana's journey of growth, and it translates into our first collections that focus on flowing shapes and simple constructions rather than ornamentation.
The asymmetry of organic design, together with natural materials, invites you to cherish the pieces from generation to generation, reminding us to think not in terms of decoration but in terms of clarity, excluding the non-essential.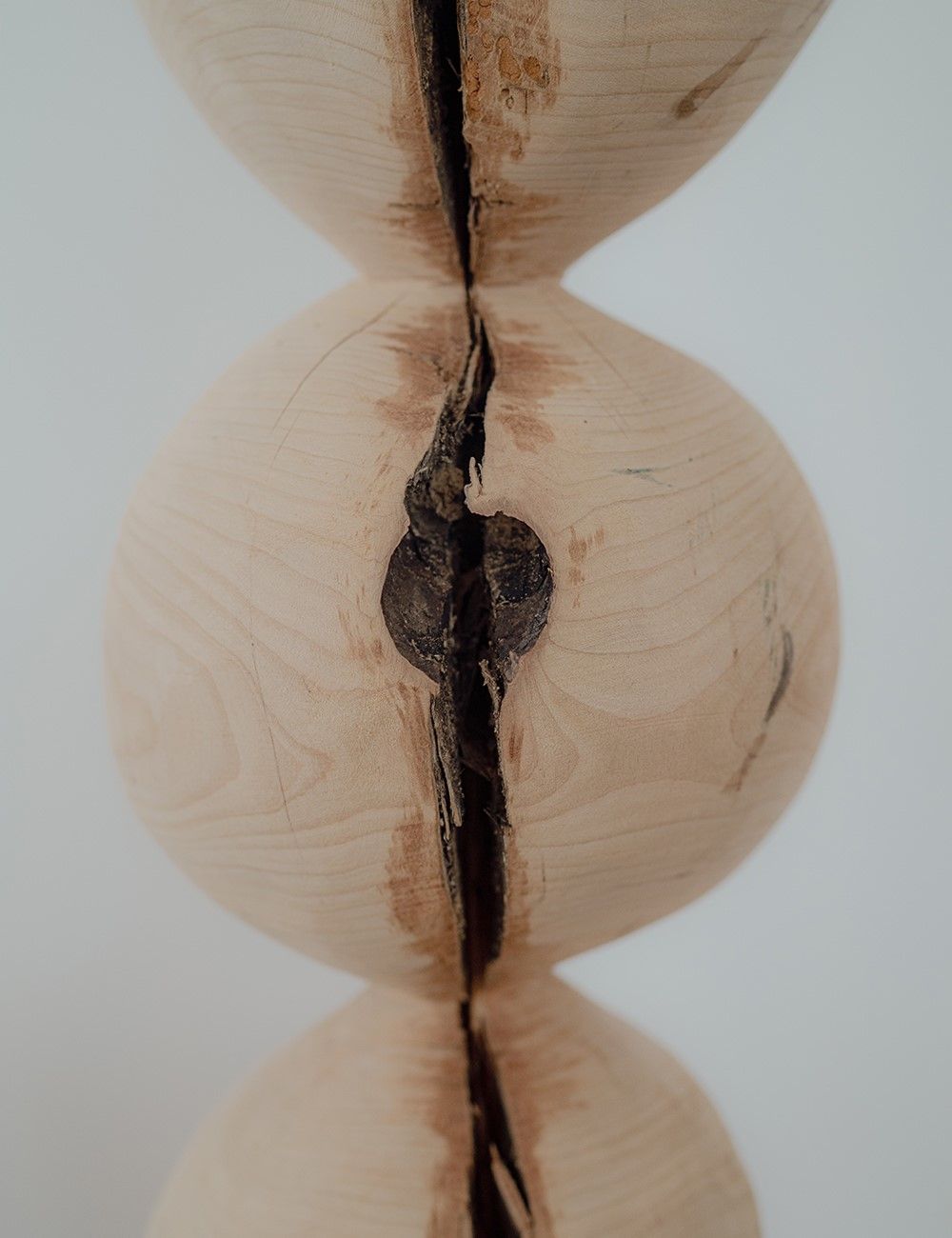 The 1988 Cultivating Spaces collections include ceramics, paintings, and furniture, all of which are timeless and one-of-a-kind. Please tell me how you select the items for the 1988 Cultivating Spaces Collections.
Diana & Bianca: All 1988 Cultivating Spaces collections are designed by us through a co-creation process, and they are further crafted in a slow-paced rhythm in small ateliers from Eastern Europe.
The Universe we imagine floats around nature: our ceramics are inspired by the sea and its pristine beaches, the accent furniture has evolved from the sky and cosmic space, and the wall art focuses on the emotions they nurture.
Fundamentally, our philosophy comes down to elegance and simplicity in design, creating serene and uncluttered spaces.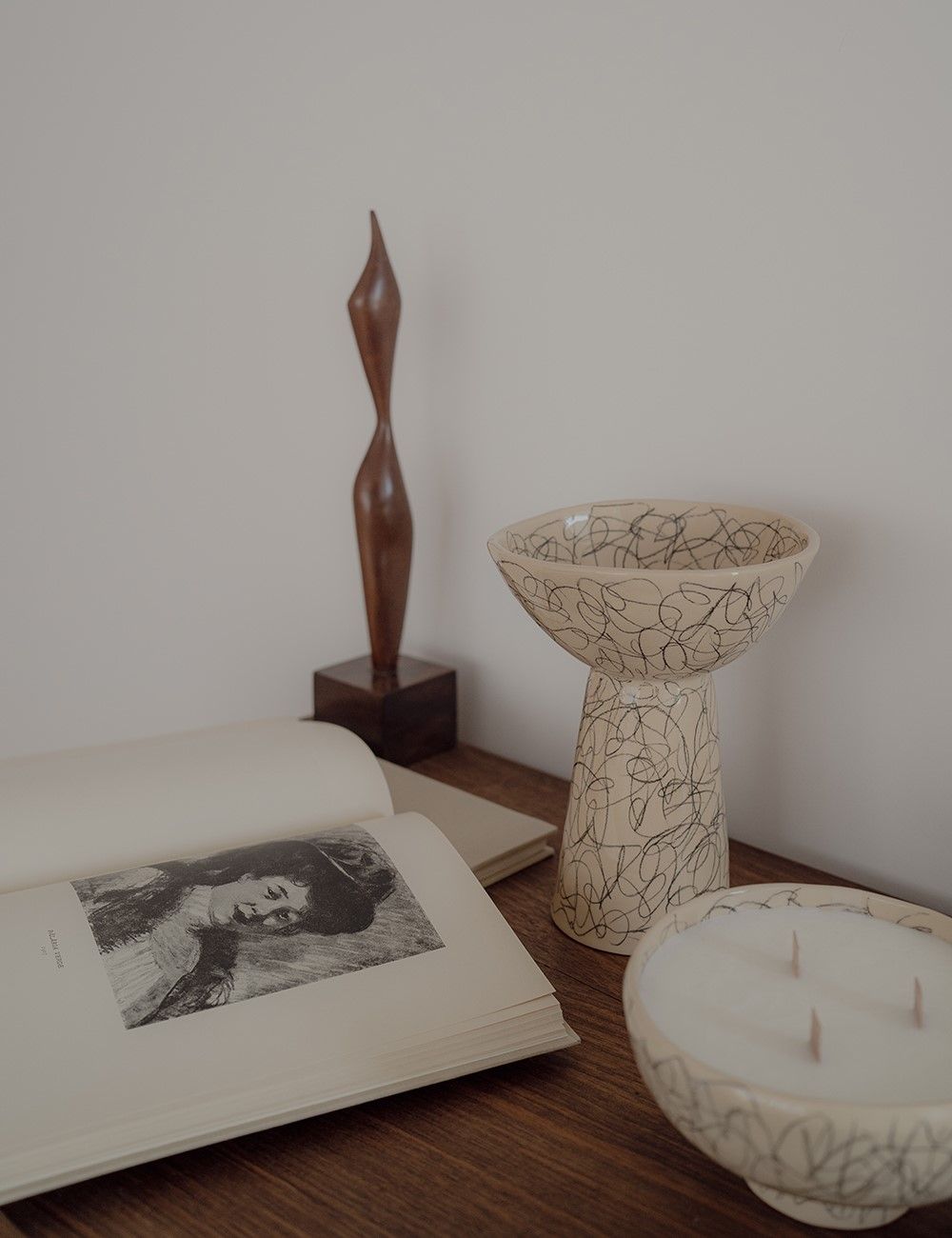 As we are dedicated to slow living, the goal is to provide such pieces through craftsmanship and not industrial machines. Only the hands of craftsmen can create an authentic feeling and bring genuine value to design.
In this way, the buyer will emotionally connect with our pieces and the story behind them.
For this, we have brought together the finest artisans in Eastern Europe and revived their art with our designs.
Representing a lifestyle, slow living prioritises quality in all aspects of life, and we reflect this in a thorough selection process of artisans and small ateliers that are reliable partners and preserve traditional value.
In the end, we wish to overcome mass production and trends and offer a "cultivated" alternative consisting of meaningful objects.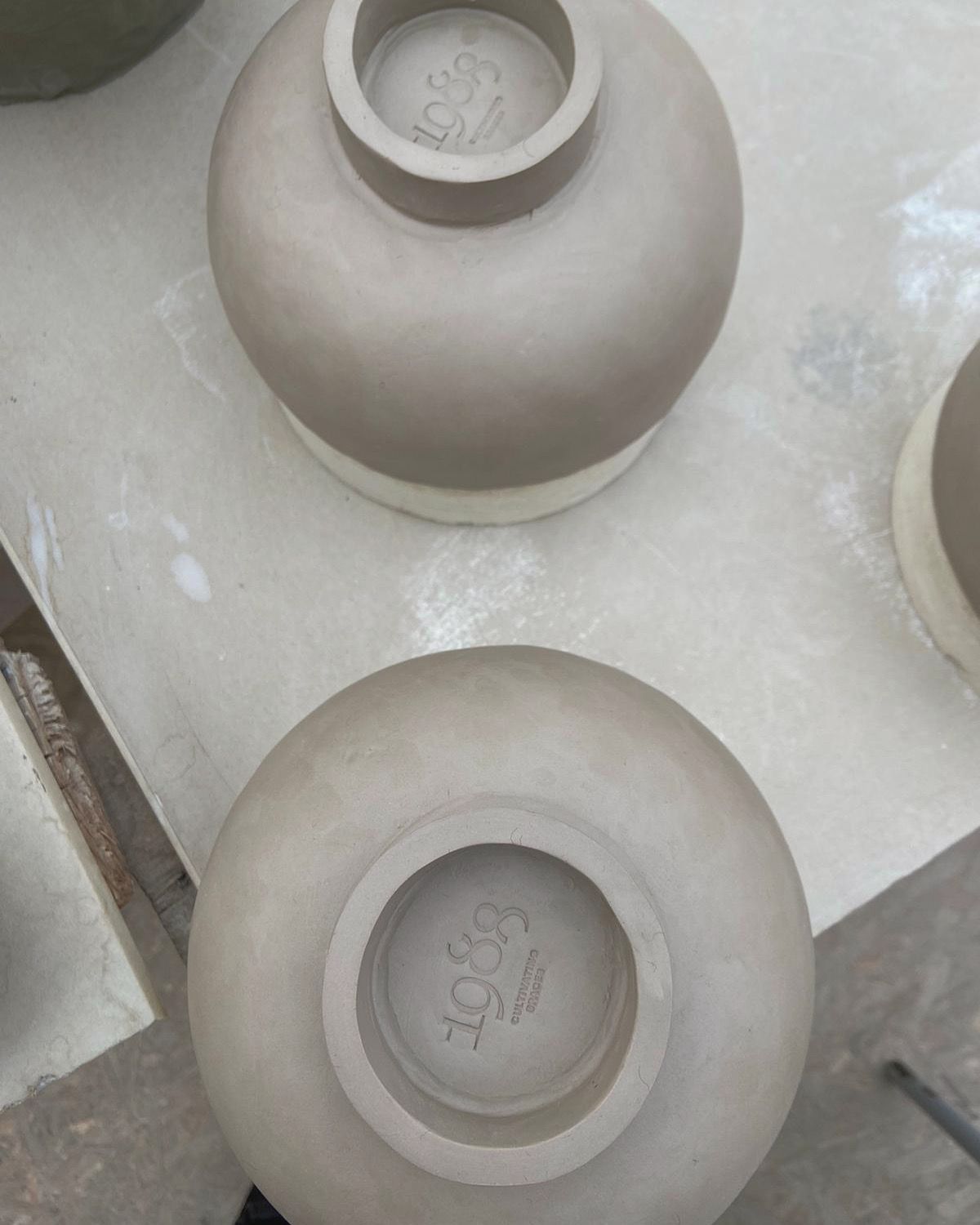 "Try not to buy a vase just to put your flowers in, but rather a carefully curated object that evokes an inner emotion." "Object utility should not exclude the thrill, goosebumps, butterflies in the stomach, or any other pleasant and good feeling they can create for you," I wrote in my article after visiting the 1988 Cultivating Space showroom with my dear Buru. How can we teach people to choose with sense and consciousness when purchasing an object for their home?
Diana: We thank you for your visit to our showroom. We found it a very pleasant one. We feel that we share common values with you and Buru: your community is growing with people who understand the importance of connection and valuable bonds, and we believe that your works are honest filters in a chaotic world.
The abundance of choices, surrounded by continuous fuss, does not allow us to value things. If we slow down, we will see and appreciate the beauty that we never saw before.
In such pursuit, we can only reflect on our values and priorities, identifying what truly matters in terms of life, environment, and possessions. When we live with intention, we actively choose what is important to us and drop the rest.
Consequentially, we encourage individuals to slow down and value what matters in life. Not every purchase is necessary, and owning fewer possessions can lead to a simpler and more fulfilling life.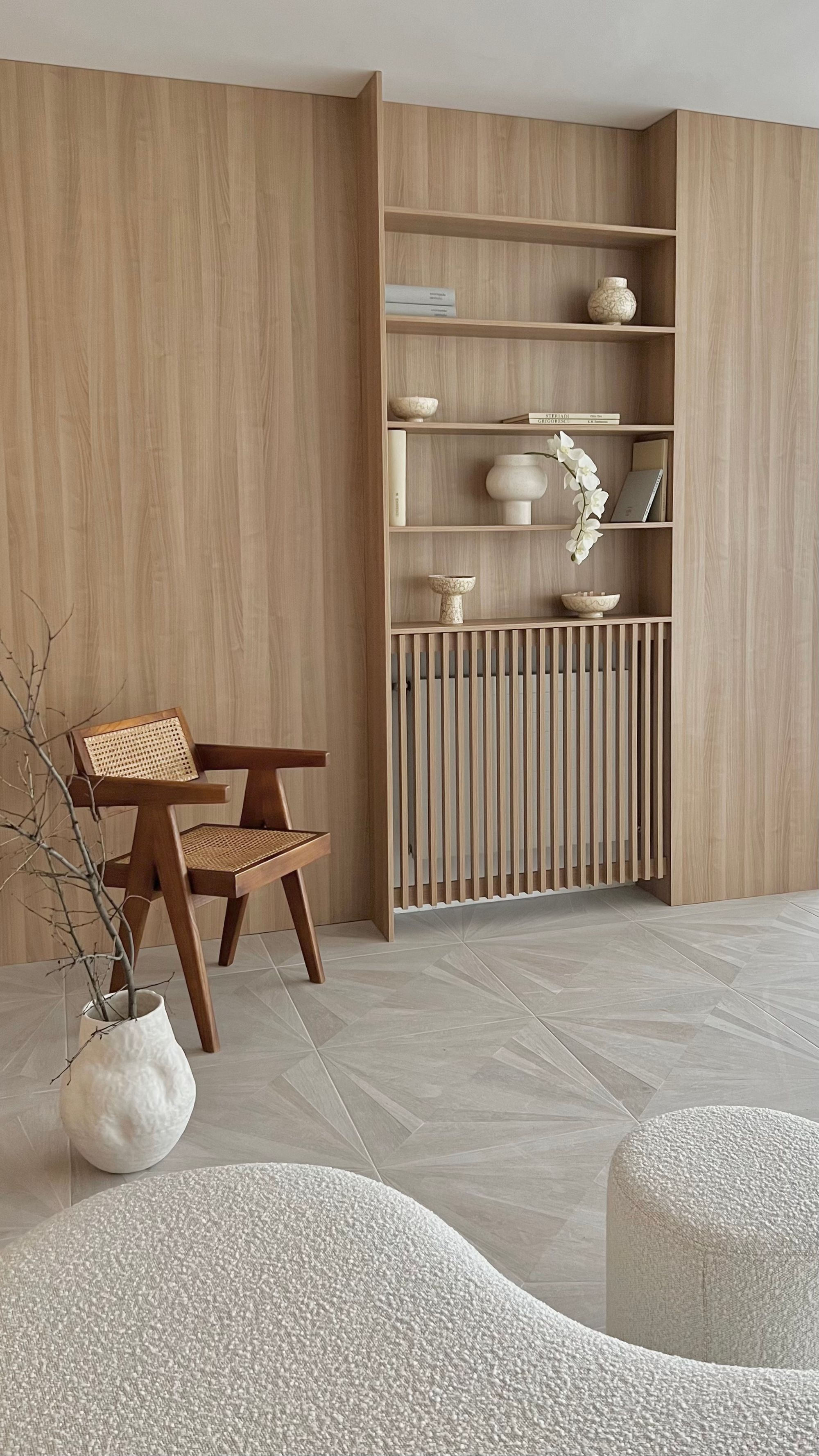 Under the slow living philosophy, any object has a story: the connection to its owner, the emotions raised in the acquisition process, and the memories in relation to it.
We love to visit local stores to buy little add-ons for our homes as much as we love to intensely document the story behind the brands we pick for our homes. All the research process and the connection to its brand story create the thrill and the goosebumps.
And after the excitement passes, you start feeling the connection to the object—the familiarity and ease of being around it. And this is the best part about long-lasting pieces: the effortless connection transcending the initial murmur.
In the end, there is nothing personal about trends, and we need to limit their influence in order to reduce society's restlessness.
As we become more aware of the spaces and environments that we inhabit, we need to stay true to ourselves and choose in accordance.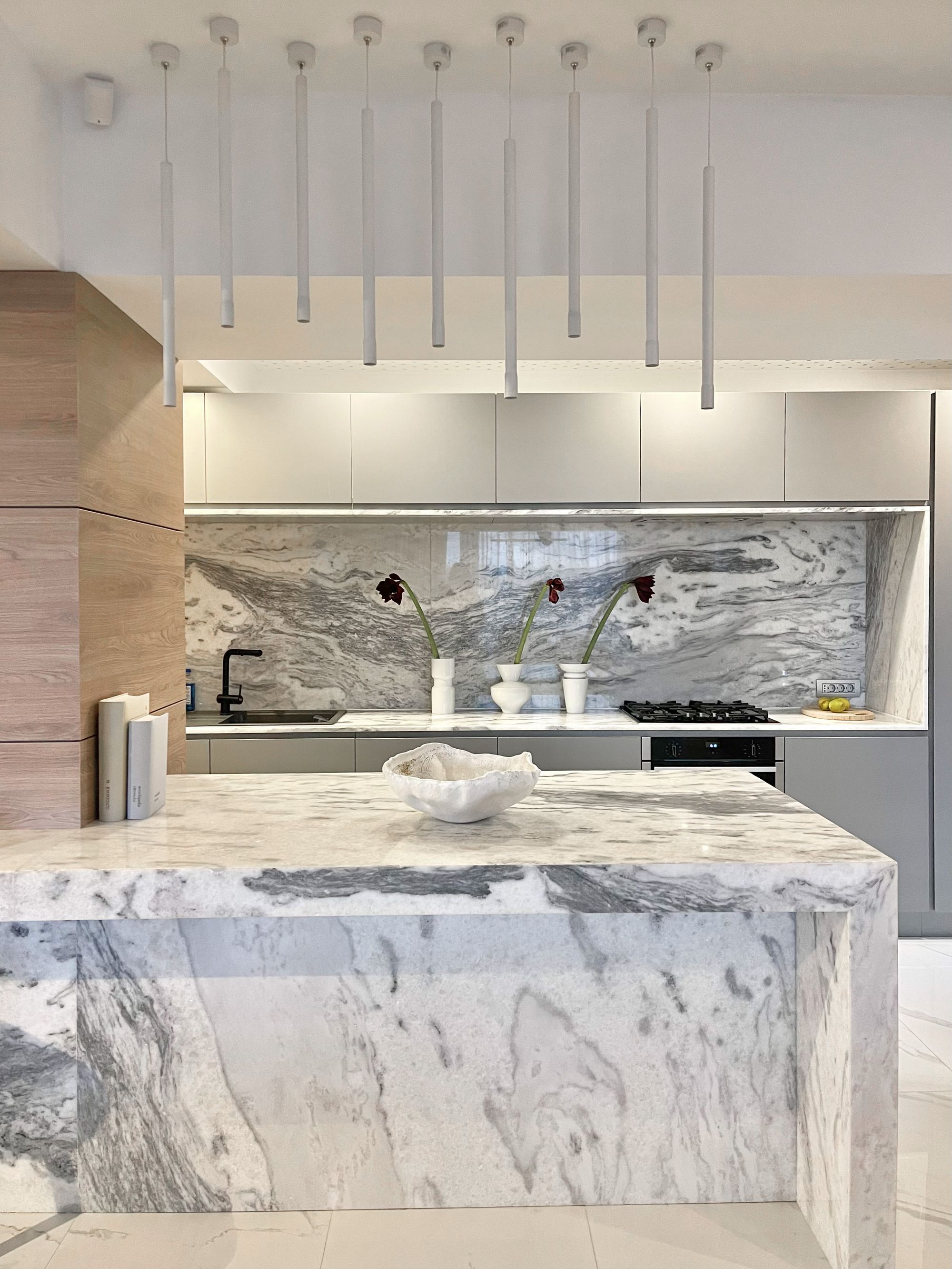 How does the person who decorates her home with 1988 Cultivating Spaces items feel?
Bianca: In a crowded marketplace, 1988 Cultivating Spaces tells the story of authentic timeless design. Our pieces create a sense of calm and tranquility while evoking a sense of refinement.
Such nature-inspired design is rarely sophisticated, still our collections have managed to achieve a sculptural grace along with their innate feeling.
Imagine how our ceramic Pinctada Bowl would perfectly fit one classy interior as well as one wabi-sabi interior!
We believe that our clients are in search of intentional and fulfilling lives and are interested in investing in meaningful items.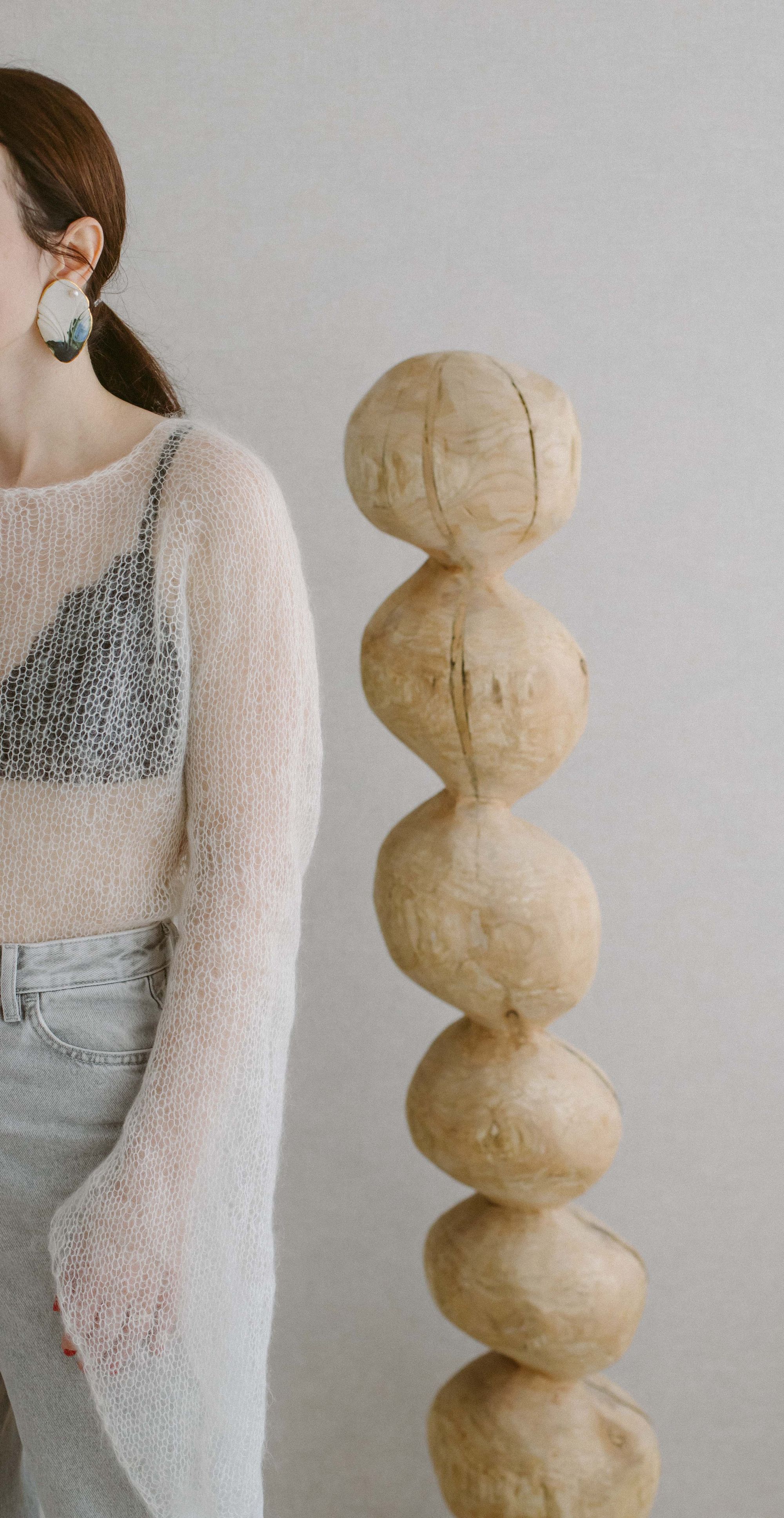 Beyond the initial goosebumps and thrills, purchasing one 1988 Cultivating Spaces piece leads to a sense of flourishing satisfaction: as time passes, the piece will grow more harmonious within the space, blending effortlessly into the surroundings.
When buying items for homes, the emotions are not limited to the aquisition process, but extend to a long time ownership. The beauty is created by the ageing and is not limited to the piece, but to the connection you create with it.
We believe one cannot create infinite connections and this is why everyone should choose wisely the people or objects to connect with.
"Quality helps us live happier, calmer, and with more confidence in life and in ourselves. It's not a matter of means, but of choices. The ancients said they couldn't afford to buy poor-quality things; purchases had to have a long life." Dominique Loreau, "The Art of Refinement" What are your thoughts on this quote?
Bianca: The reference Dominique Loreau made to the ancients proves that the concept of valuing quality is not new!
Throughout history, various cultures have recognised the importance of quality craftsmanship and the longevity of possessions, and this is the same thought that drove us to create timeless pieces.
We share the same perspective with Dominique Loreau on so many matters, and we are very fond of her writing, "The Art of Refinement".
The choice of an object is not an individual one; it should be part of a life commitment to buy less and "be more", in order not to lose our most precious resource: time. It's about the hours you spend choosing it, purchasing it, and connecting to it.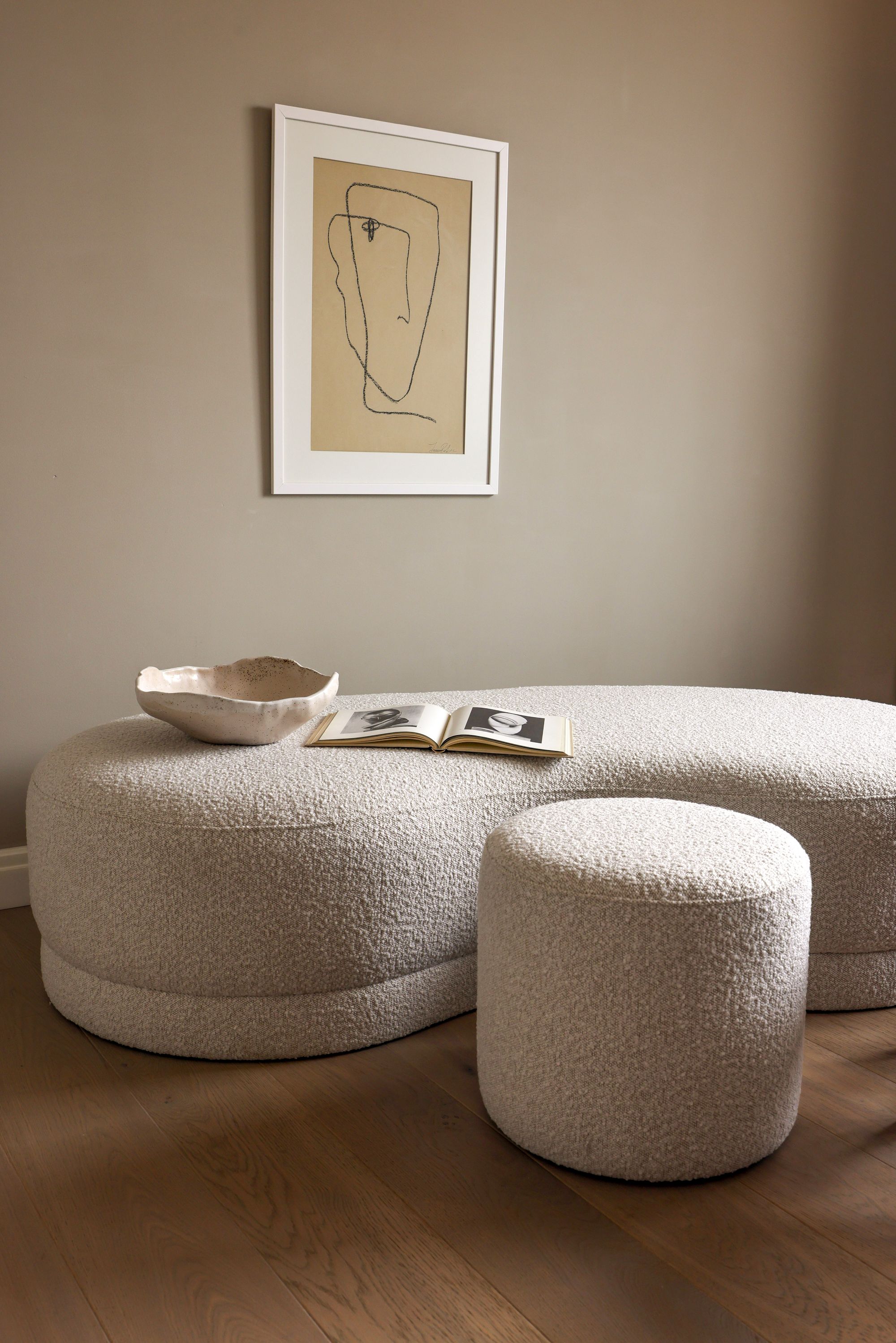 Diana: Before making a purchase, one should always ask themselves whether they truly need the item, if it aligns with their values, and if it will add genuine value to their lives. And, of course, quality is a must: one object cannot withstand the test of time if it breaks in a few weeks.
At 1988 Cultivating Spaces, durability is part of the brand's DNA, and all pieces are crafted with exceptional attention to detail and using only premium materials. The quality control process guarantees the pieces meet standards.
In the end, me and Bianca support a mindful approach to consumption in our everyday lives, and we have reflected it in the values of 1988 Cultivating Spaces, which consider the lasting impact of purchases on lives and the environment as a commitment to value quality, affordability, and sustainability in today's world.
Where is your showroom located, and how can customers visit and purchase their favourites?
Diana and Bianca: We invite everybody to discover our online universe on our website, where they can read more about our story and explore our inspiration for each collection.
As for the physical location, the Bucharest showroom works on an appointment-only basis, reflecting our belief in offering a unique and personalised experience to our customers.
For appoinments you can write us at studio@1988cultivatingspaces.com. Moreover, you will may find a selection of our pieces at ClassIN in Bucharest and at Rafia in Constanta.
Feel free to experience the quality and craftsmanship of our collections at any of the above locations, as well as to follow our latest works on @1988CultivatingSpaces.
Photos: Desene cu lumină, 1988 Cultivating Spaces