When I first saw Adela Maria Marius on Instagram, I thought to myself, "What a genuine beauty!" Although I am aware that everyone's definition of beauty is unique, Adela represents for me the purest form of beauty—the one that is uncomplicated and unaltered by excess.
Then I discovered her universe - www.epretext.com- and thought to myself: of course she is creating a community centred on aesthetics.
Being able to feature an interview with her on my blog is a privilege and an absolute thrill. And the photographs—these amazing shots that Raluca Mărgescu and Christian Tudose took—are something that I adore.
Discover a visually exquisite universe where architecture, aesthetics, femininity, and a sense of community dwell in perfect harmony.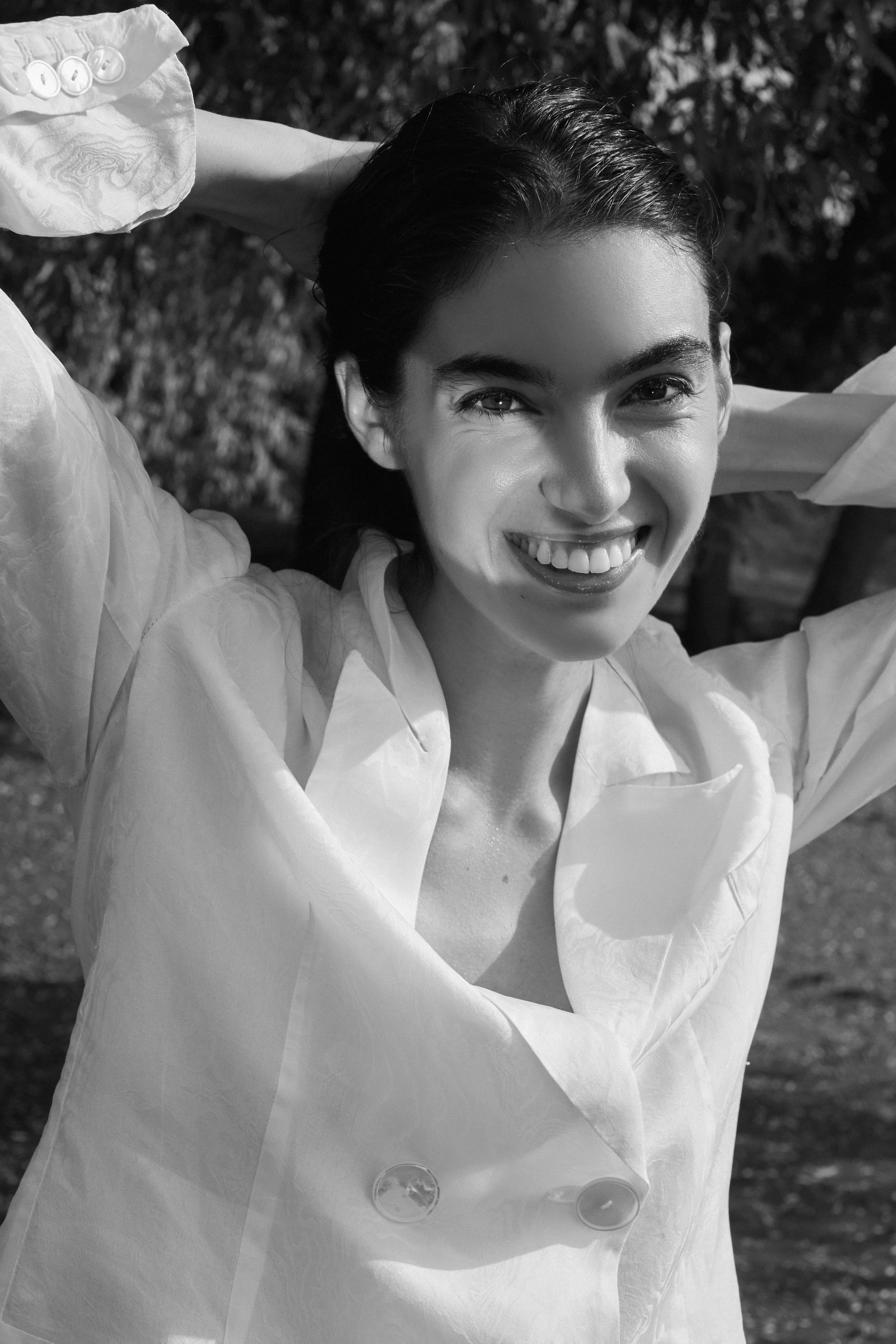 Your personal Instagram account is undeniably lovely. Have you always had a strong sense of beauty?
I believe that some people are born with an innate sense of beauty, and I remember that curiosity has always been a driving force behind my discovery of what beauty means to me.
I had always had throughout my life a strong desire to cultivate my own distinctive language of beauty, my own aesthetic.
I am aware that beauty is a fluid cultural concept and that various societal norms or even personal experiences can influence it. Despite this, I believe there are still certain things that exude refinement and elegance: the beauty of spring, a Monet painting, the miraculous act of giving birth, or a film by Fellini.
From a young age, I recognised the importance of beauty and how it can make a substantial impact on our lives. I often wondered, when I was a child, if I'd ever be fortunate enough to inspire others to find beauty in their lives.
Today, I am fortunate enough to do just that through my gallery and the services we offer. I strive to create a community driven by intention, beauty, and meaning. It requires a lot of hard work. I put my skin in the game; sometimes it's exhausting, but in the end, it's always so rewarding.
It truly is a special thing to create a community that values beauty.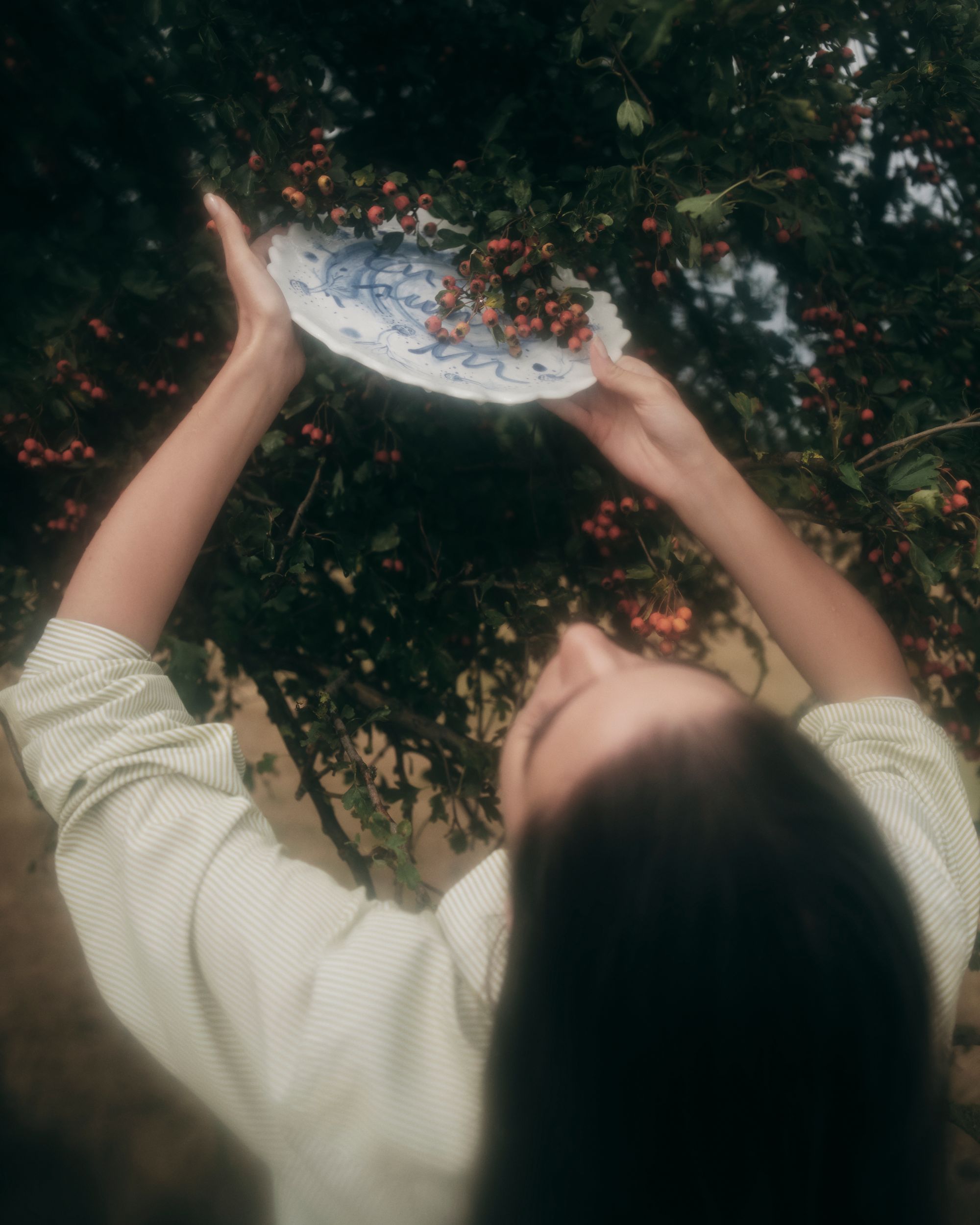 I am convinced that you are that type of natural beauty who embraces femininity with ease. Is it something that comes naturally to you, or were you raised in this manner?
I was fortunate to have strong women in my family. I think they have a huge role in my deep appreciation for aesthetics. It's an honour to still have them around me. Having role models in my family who achieved ambitious goals while honouring their femininity has influenced me greatly.
However, as much as having an example truly helps, I'm embracing my femininity, as you said, with so much ease. Being a woman is a unique strength, akin to possessing superpowers.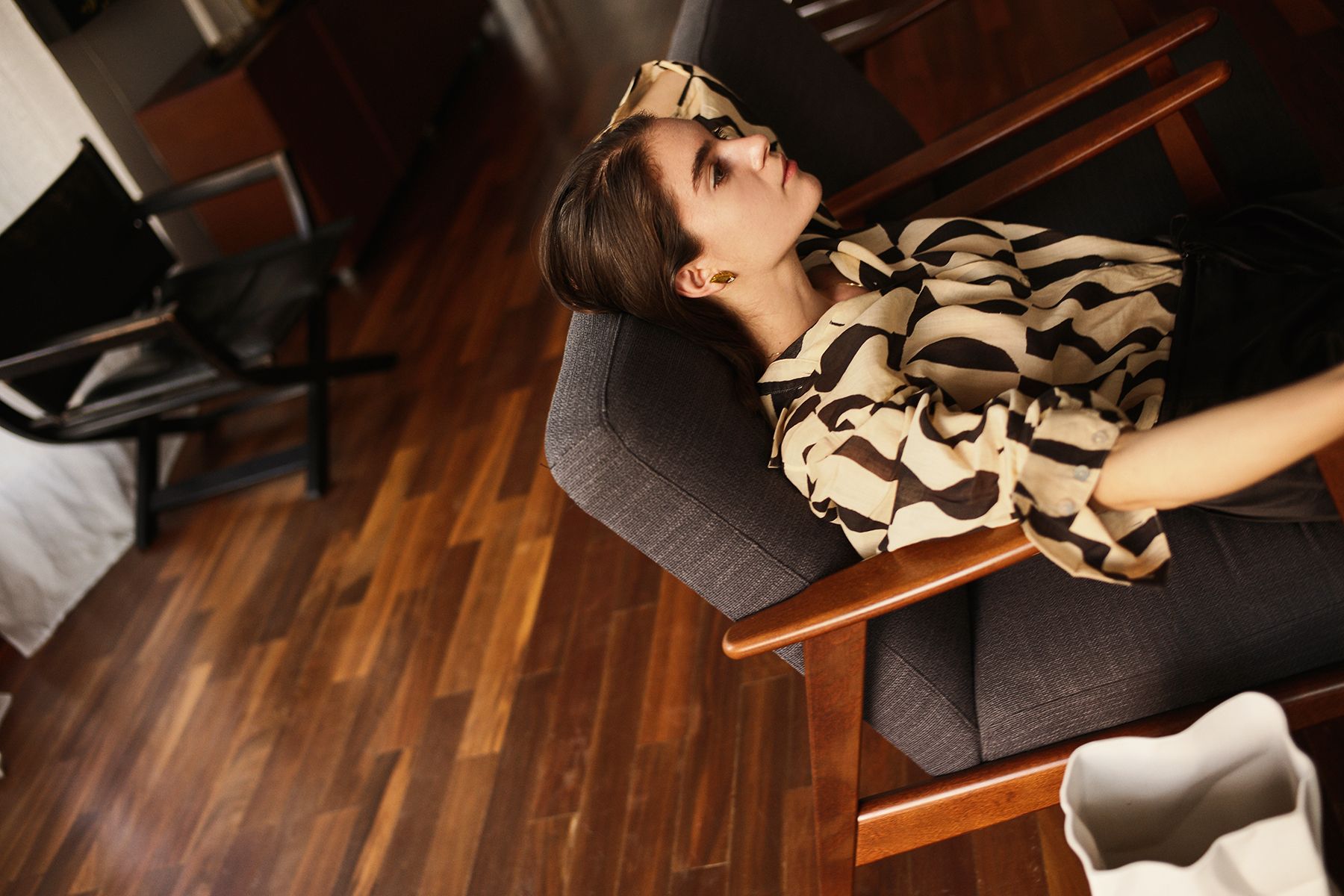 What rituals and routines help you embrace the art of fine living?
Personally, it's a little bit of everything! I was always curious about developing rituals and routines that would make me show my best in this world. Having such busy days and always working on upcoming projects, I make a conscious effort to balance it all with a healthy lifestyle. One of the most potent rituals I have integrated for some years is to meditate and focus on my early morning moments.
I've recently discovered pilates too, and I love it. For me, a fine life is finding refinement and sophistication in simple, everyday moments. It's finding joy in the little things in life, as poetic as it may sound.
Travelling to some of the best art and design fairs in the world, which gives me a fresh perspective on what I do, is one of the routines that always keeps me inspired and fresh. Meeting lesser-known designers is like stumbling upon a hidden gem, for me. I would recommend to any design lover that they travel and be present at those fairs.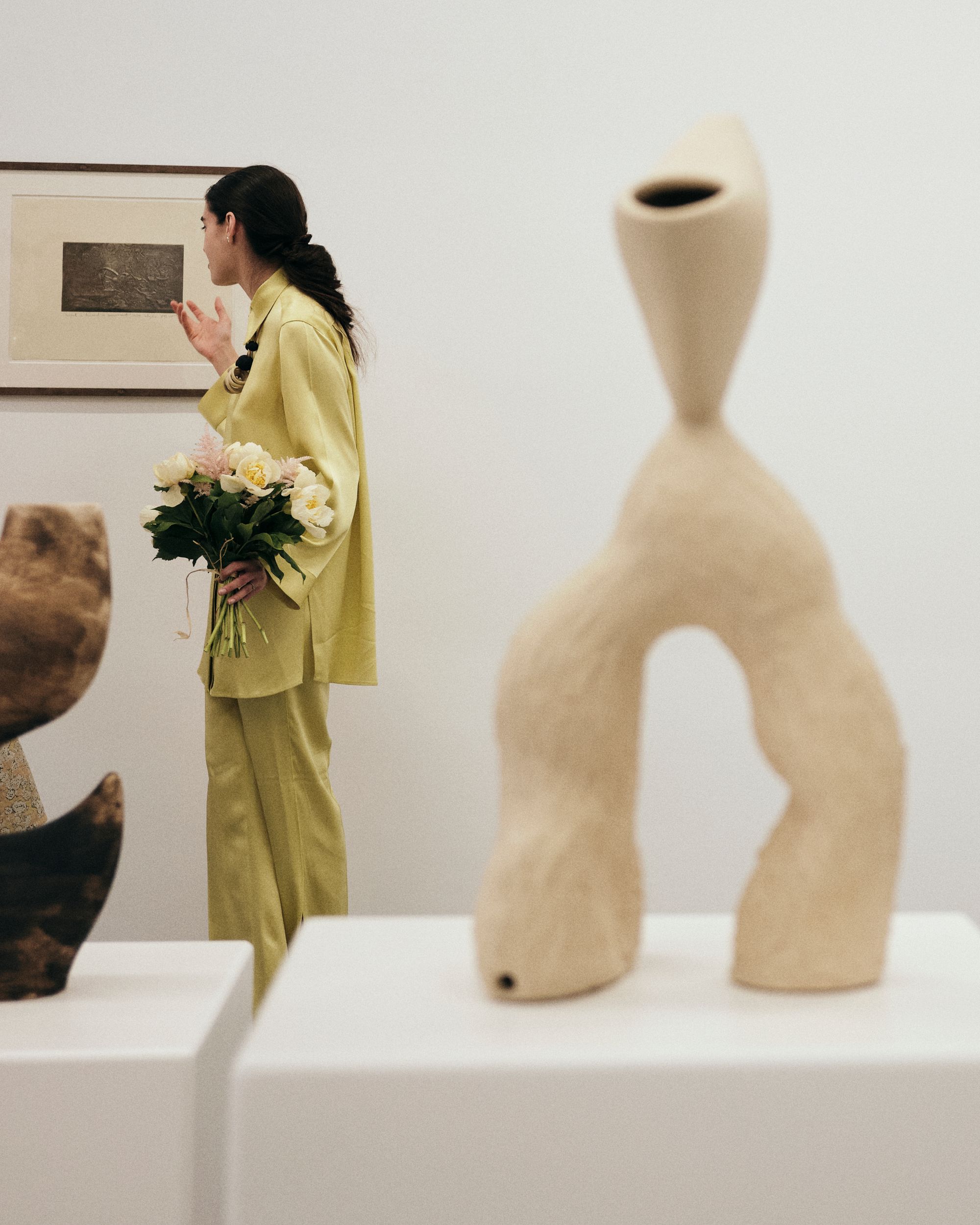 Please tell me more about epretext.com. When did you realise you were
passionate about architecture and design and that you wanted to pursue a career in the field?
Since my entire family was engaged in the field of architecture and engineering, in some way, I've always pictured myself following their career. Their in-depth discussions on building structures captivated me as a child.
Fortunately, they have always carried me everywhere with them: on discussions, on roads, or bringing me along to sites. I absolutely loved it. I have never imagined myself doing anything else.
My grandmother, who studied engineering, kept a journal where she would sketch every day, and she still continues to do so. I think that was my first encounter with art, and seeing art in such a pure form, I never perceived it as something abstract but rather as something to live with.
Studying in New York was when I fell in love with design and its power over us. Since then, I have started to be more interested in craftsmanship and custom objects. Everything felt natural to me, and I started to find it very interesting, not in the differences in architecture, design, or art but rather in the fine line that would incorporate all of them.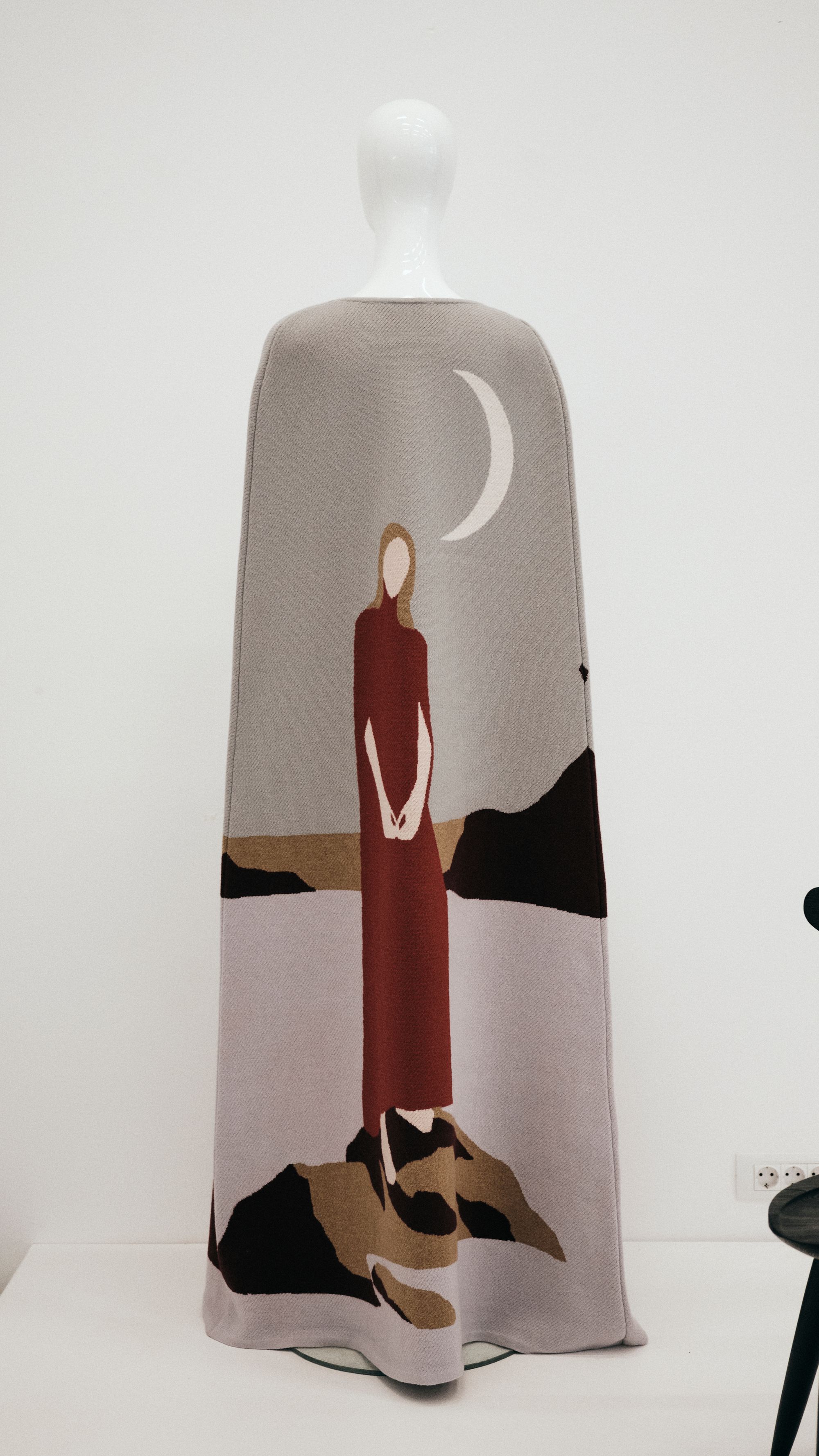 I like this quote from epretext.com "Epretext Gallery brings together Romanian artists and designers who, through their practise, rebuild industries and re-establish values". What are the values you are referring to?
I would say this over and over again: hard work and craftsmanship, craftsmanship, craftsmanship. All parties involved, from designers to gallerists to collectors, should view the creation of a market for design and promoting it as a social norm as normal.
As I mentioned, searching for new designers is always a very important component of the gallery. Having the honour of working with them for custom pieces or exclusive collections is a chance to empower my values.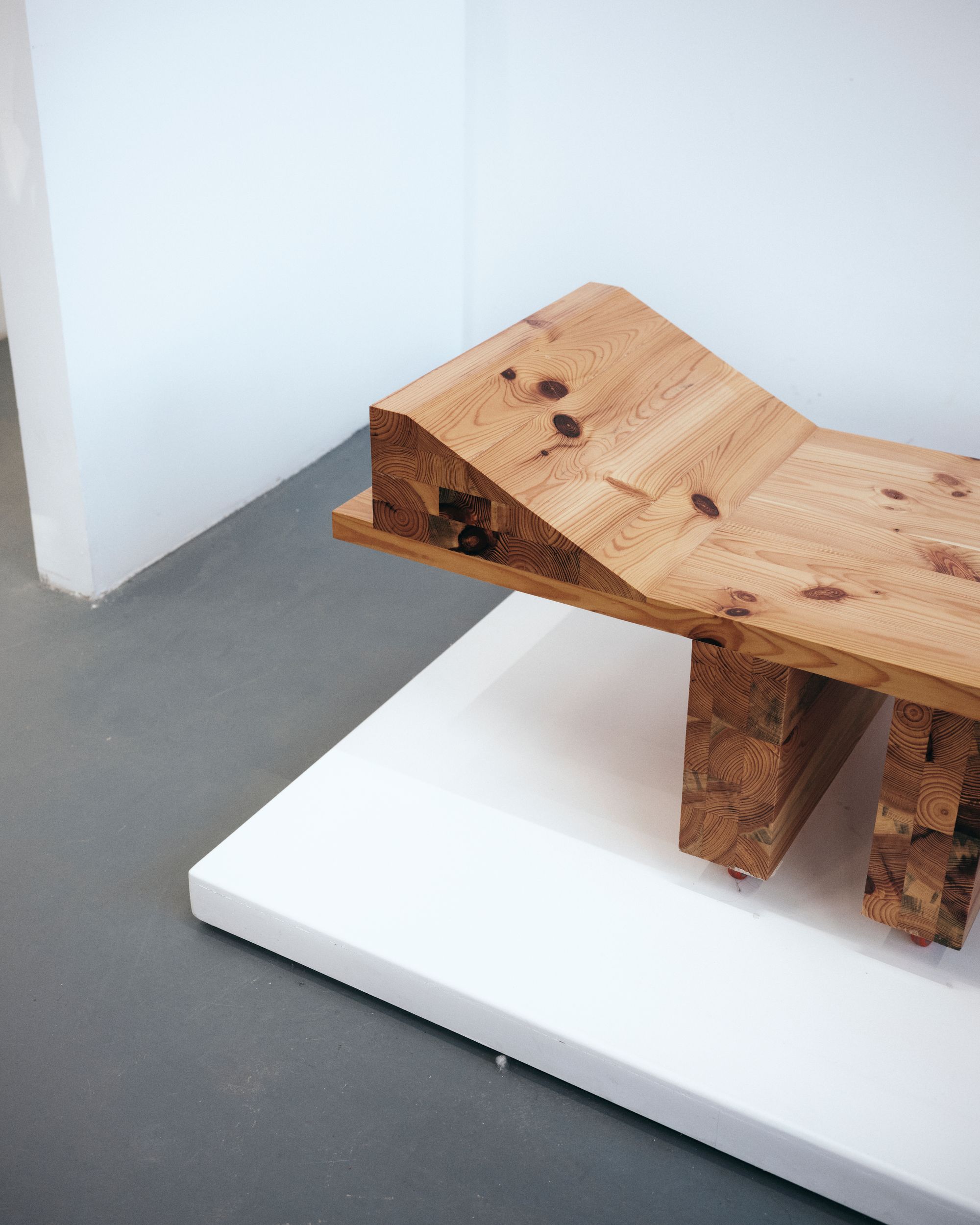 Through my online and offline activities, I hope to create a strong, honest, and genuine community where women support and lift one another. So you can understand why I relate to this affirmation: "Adela returned to Romania with a cultural responsibility to build a community of creative individuals." Tell me more about the community you are establishing.
You are so modest; I believe that you are already achieving that! Congratulations on the beautiful community you are creating, and thank you once again for this interview.
I adore being around people who are innovative, diligent, and constantly pushing the boundaries of design. It's an honour to work with them. Launching four exclusive collections this year with three Romanian designers feels crazy! Building a strong community has always been important to me, and I believe that knowing and understanding your community is the key.
I always strive to offer them fresh perspectives on design and to be present both offline and online for our community. My community believes in craftsmanship. Creating custom furniture pieces for my clients is a special experience.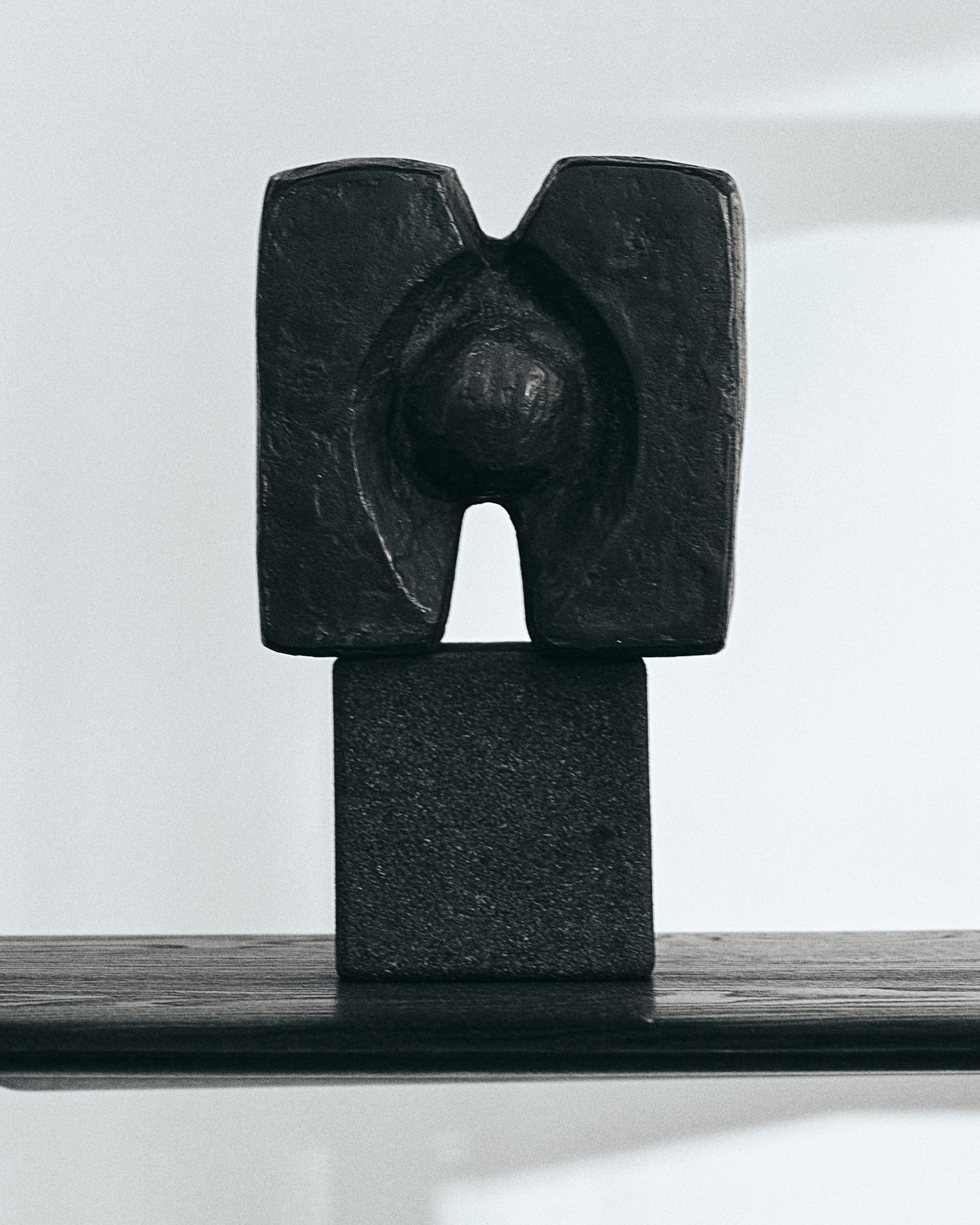 What do you think the relationship between clothes and a good state of mind is?
I think clothes have an immense influence on how we feel. I'm quite particular when it comes to clothing, especially the textiles they are made of. To me, clothes are not just a layer of material that protects my skin. They are a layer of who I am and a reflection of my choices. It's a sense of identity. They serve as a form of self-expression. For me, there is so much power in a white chemise, a cashmere blouse, or a leather jacket.
What women inspire you?
There is immense gratitude that I have for my mother or grandmother.
I enjoy learning about strong women who have made a significant impact in history through the values they lived by. I get so much inspiration from women I'm happy to have met or from the women I now discover in my studies. Exhibitions are a great way to explore the works of new artists and designers.
I think the curiosity in me made me discover women from different fields, from Charlotte Perriand and Georgia O'Keefe to Louise Bourgeois or Rose Uniacke.
I admire actor Ada Galeș for her unwavering values, and I am grateful for Nora Iuga's playful poetry.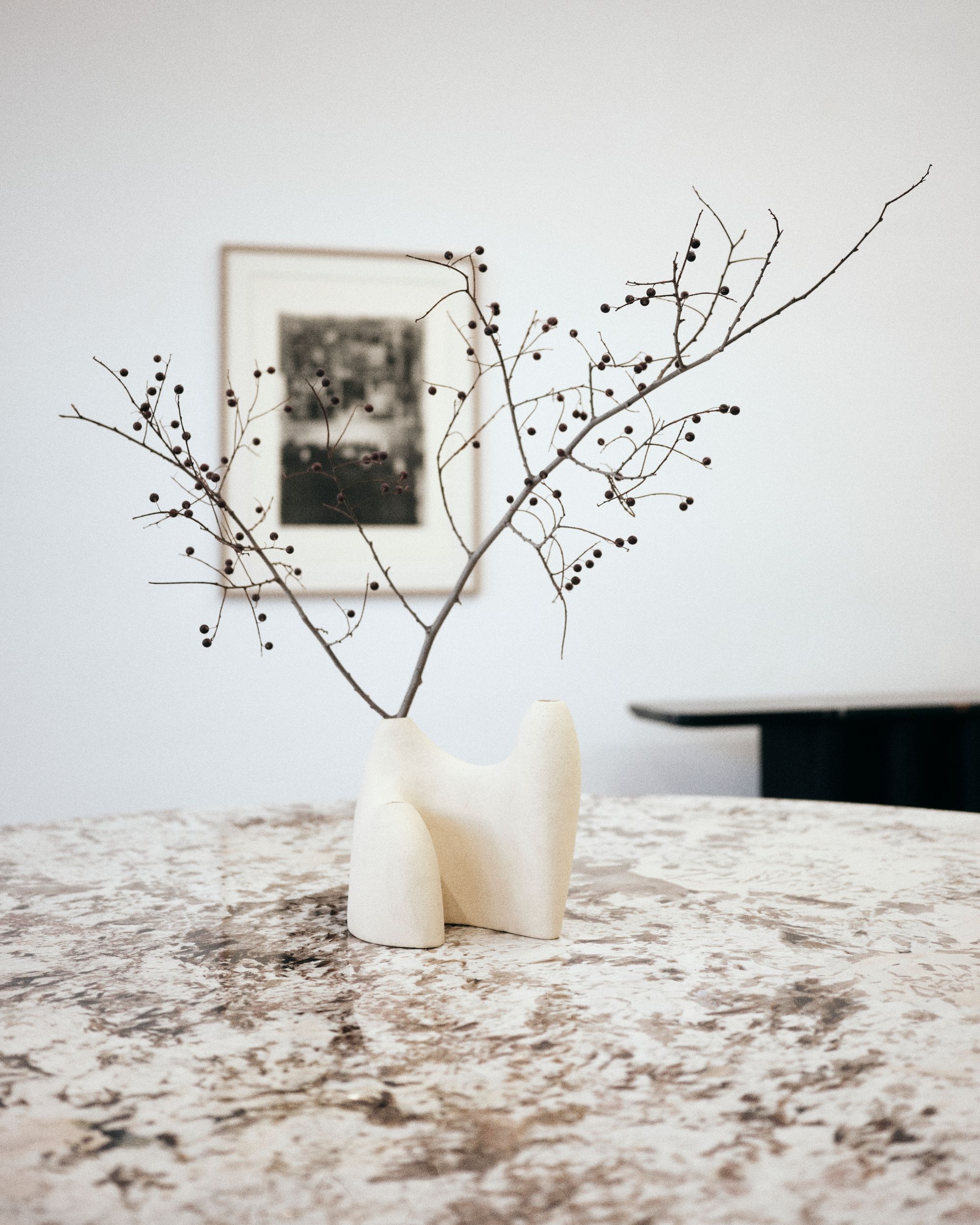 What does happiness mean to you?
I find joy in fulfilling my purpose, and this happens when I do things that have meaning for people who have values.
photos: Adela Maria Marius by Raluca Mărgescu and Christian Tudose