In today's article, part of the #MusaideVizitat / #MustVisit Campaign, Ioana Buru - the one behind the wonderful photos you'll find here - and I invite you to discover Babaluna, a place so unique that you will be smitten the moment you enter.
I normally write an article on my thoughts on the visit, the experience, and the people after each tour. But now I thought it was up to our hosts, Irina and Andrei, to tell their own narrative.
So I'll leave you with this wonderful interview, full of good taste, uniqueness, realness, and pictures to die for, but not before I tell you I bought a super extra lovely vintage wool blazer from Babaluna (the one in the photos). I adore it. And each time I wear it, I'll be reminded of an unforgettable visit, of my conversations with Irina, Andrei, and Ioana Buru. And I honestly believe that this recollection makes the blazer priceless.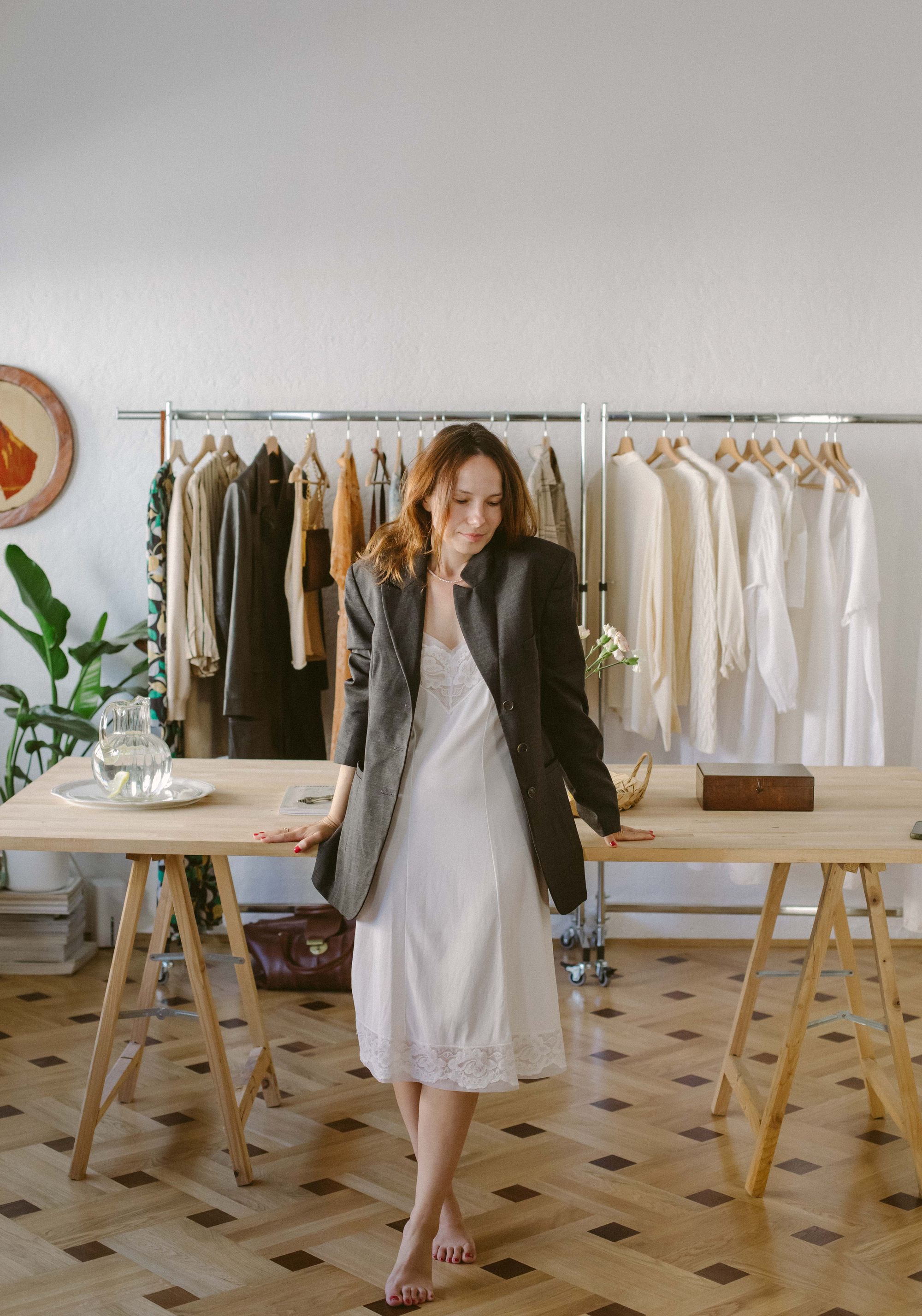 Tell me more about Babaluna. Who is behind this project, what does "reclaimed vintage collectible" mean, and what does the name stand for?
Babaluna was actually born in 2008.
I was in love with vintage long before. I have actually been in love with treasure hunting since I was a child.
In 2006 I started traveling back and forth to New York as I was doing trade shows with my namesake label. New York, with all its amazing high-end vintage boutiques and incredible thrift shops, pushed me so much in this direction.
So in 2008, Babaluna was launched. It was a destination. Its home was a very old house that belongs to one of my best friends, my brother, from a different mother. There was a huge selection of vintage items, and it also had one room dedicated to local designers.
Babaluna is the name of a vintage record but it also includes a lot of magic :).
In 2010, the financial crisis hit Romania too, and things were going hard, so we closed the store, but from that moment on, I could no longer give it up. I carried on with collecting vintage items that I would display in my showroom.
Then, in 2017, I decided to give it another try online. I was pretty sceptical about it, but things started to move organically, and we grew the business like it was brand new. Some knew about it, some didn't, but we had the advantage of credibility. People knew who it was that was running the show, so that made things easier for us. We started timidly at first; it would be a time-to-time selection that I was posting on Instagram.
But then again, something else came up in 2020. With all the chaos of the pandemic, nothing was predictable anymore. Babaluna was the only thing that was already fully happening online, and we focused on that. In January 2020, we had just started to take things very seriously and had a plan, and one month later, the lockdown changed everything.
We had no other thing but this "Magic Baba" :)), so we carried on, Andrei (my partner in love and crime, Andrei Runcanu) and I, and invested all our energy into the online store.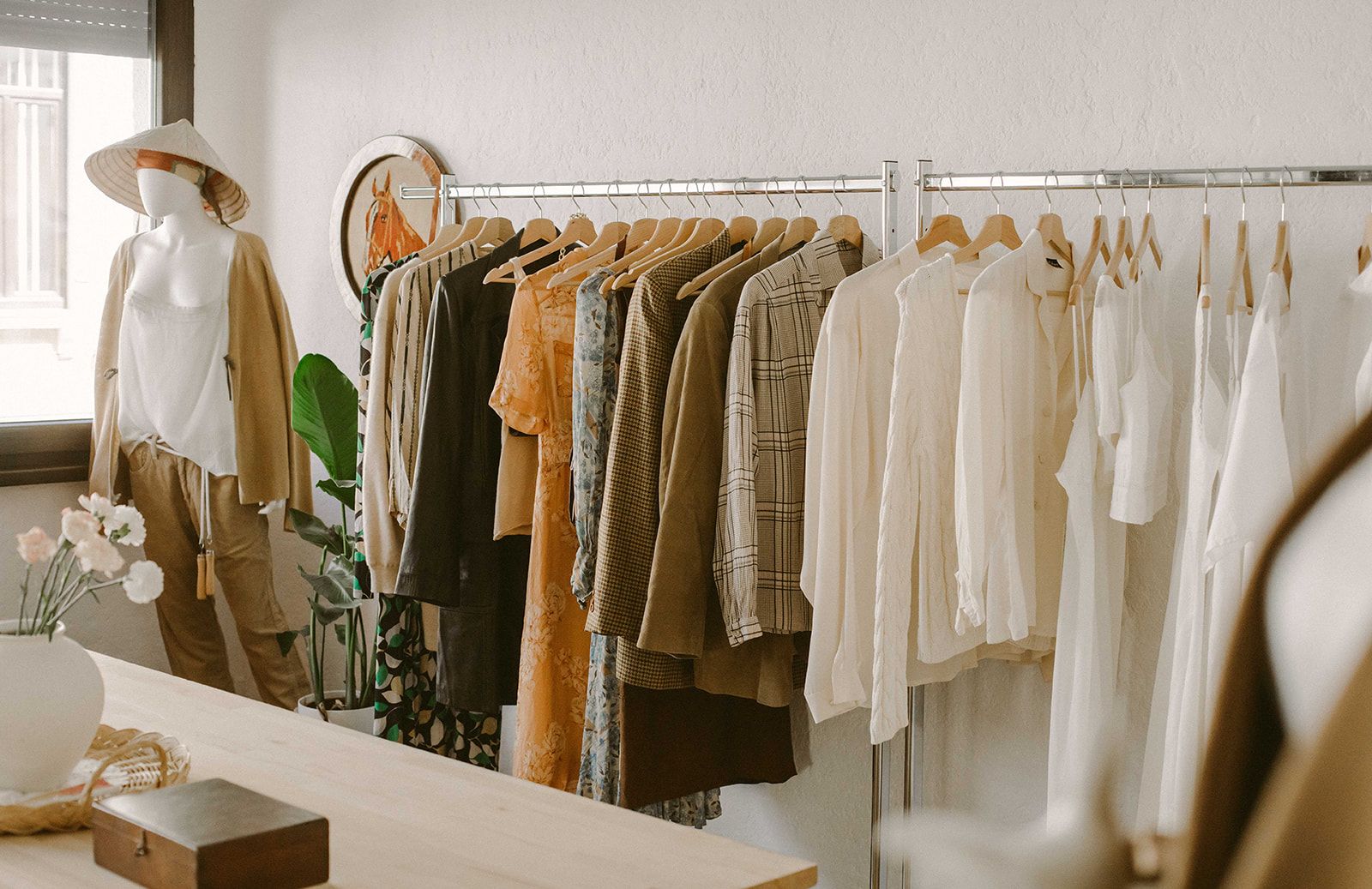 So Babaluna is a pretty tough cookie; she has been through rough times, but she managed to grow up nicely, and we are very proud of her and grateful for all the things she has been teaching us.
There are many times I tell Andrei that I have this feeling that she is like a sort of wild being that picks her own pathways.
Andrei and I are both behind, guiding her steps. Luca (my son) is also a part-time contributor to the business.
The Reclaimed Vintage Capsules were born from my desire to make my drawings move around and travel; they are also a reminiscence of those 15 years of fashion, but the most important aspect is the sustainability that is connected to it all. I give new life to vintage pieces made out of natural fabrics with beautiful details and make them unique by drawing over them. I never redo the drawing, so this way you can have a unique piece while also contributing to sustainability without spending a fortune.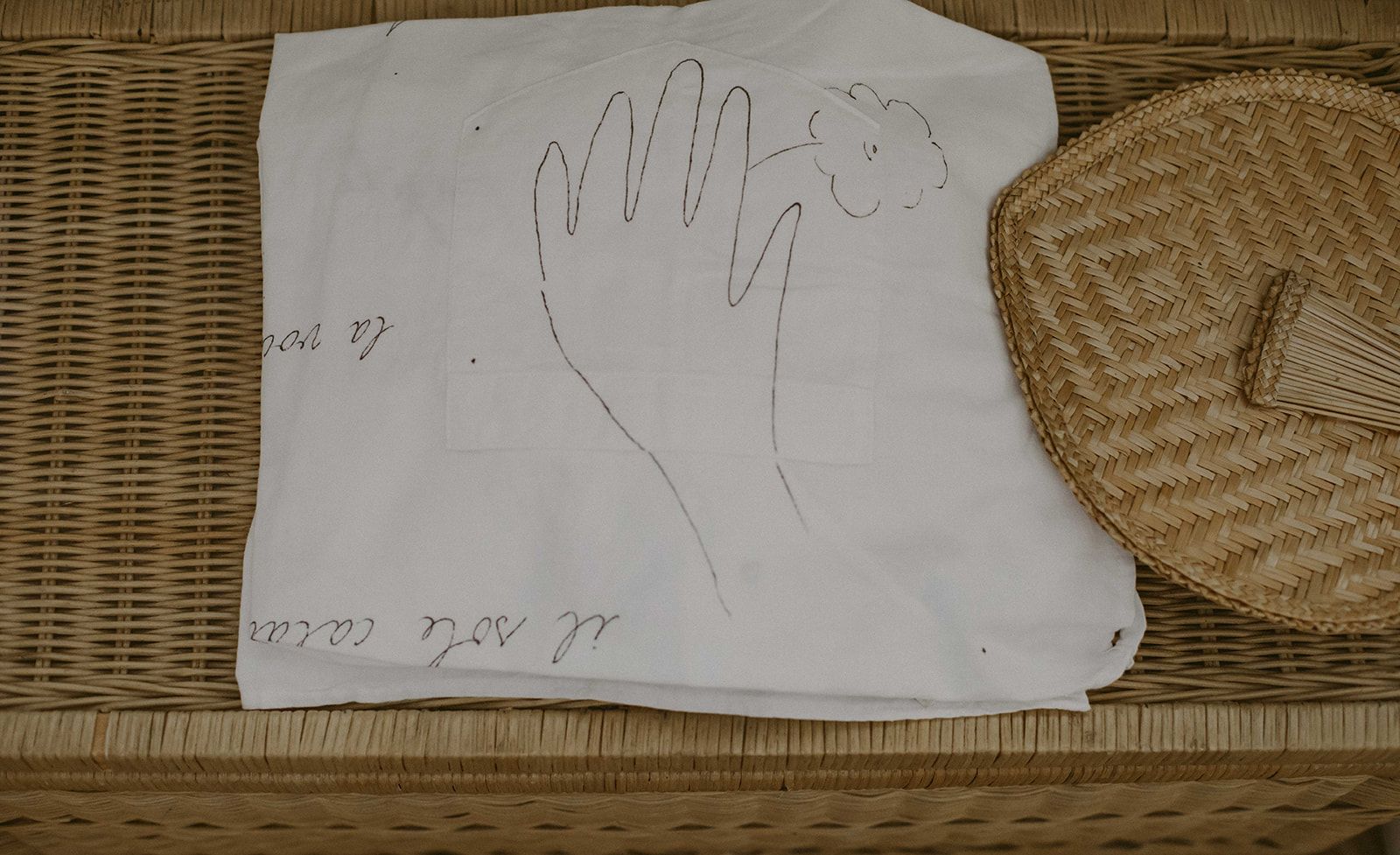 Slow fashion, sunnies, bags, home decor,
and one-of-a-kind pieces of furniture are all available at Baba Luna. What criteria do you use to decide which products will be sold? The procedure itself probably isn't too simple to accomplish.
Well, when I started again in 2017, the main criteria that I was basing my selection on was a very simple one: to select items that women could include in their day-to-day outfits without feeling like they had to put effort into styling. I was looking for natural fabrics, beautiful lines, and always, but always, perfect finishings.
I was never looking for items that would have been representative of a certain era. I was basing my selection on my personal way of including vintage in my wardrobe, which had already become a habit.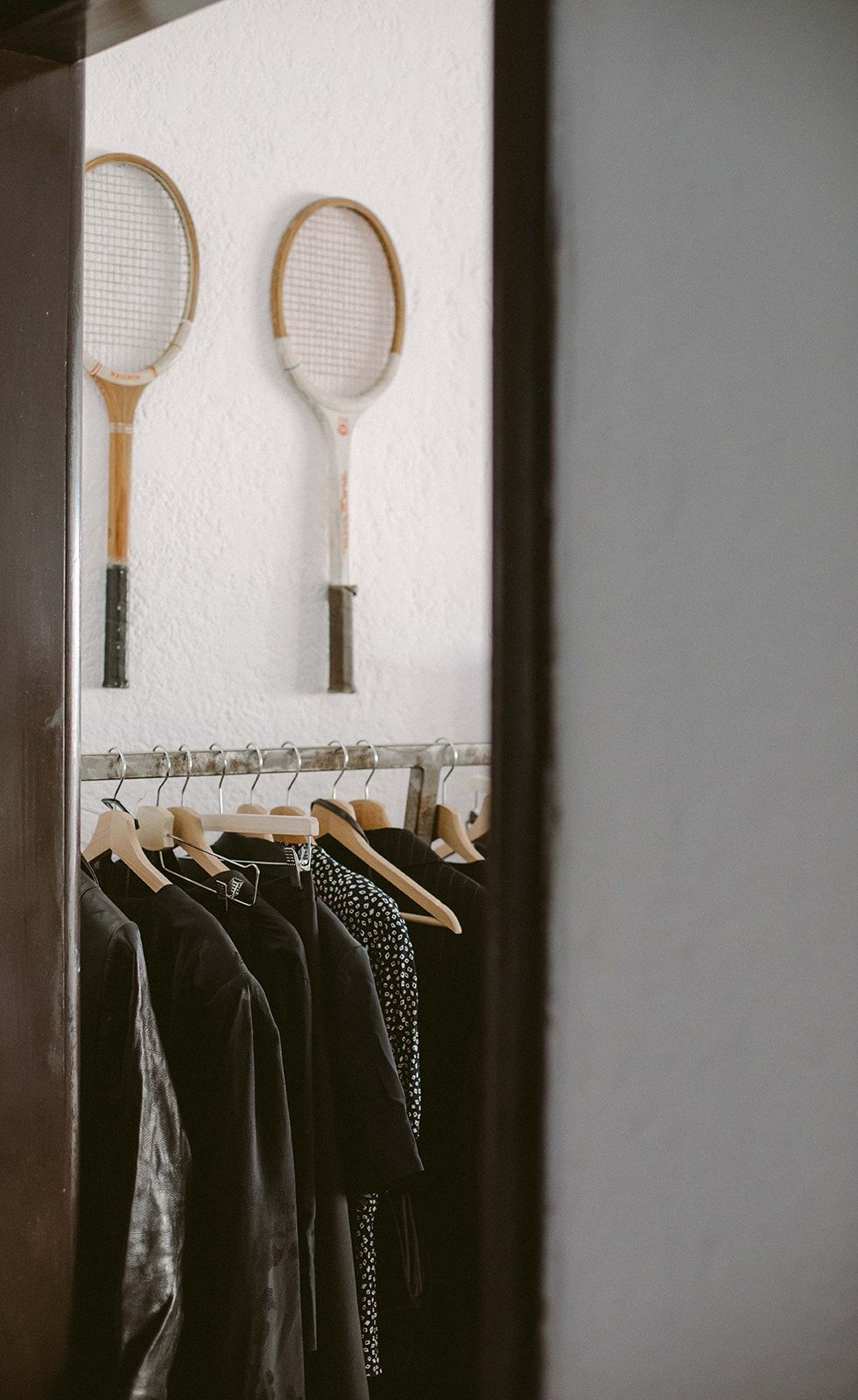 But I moved one step further and made my job even harder when I decided to only pick the items I would wear or use—to pick only the things that I would keep to myself without keeping. So I pick everything as if it was for me, and it has to feel hard to let them go.
And it is now a pretty hard job because I do respect my criteria and I am a very hush boss to myself :).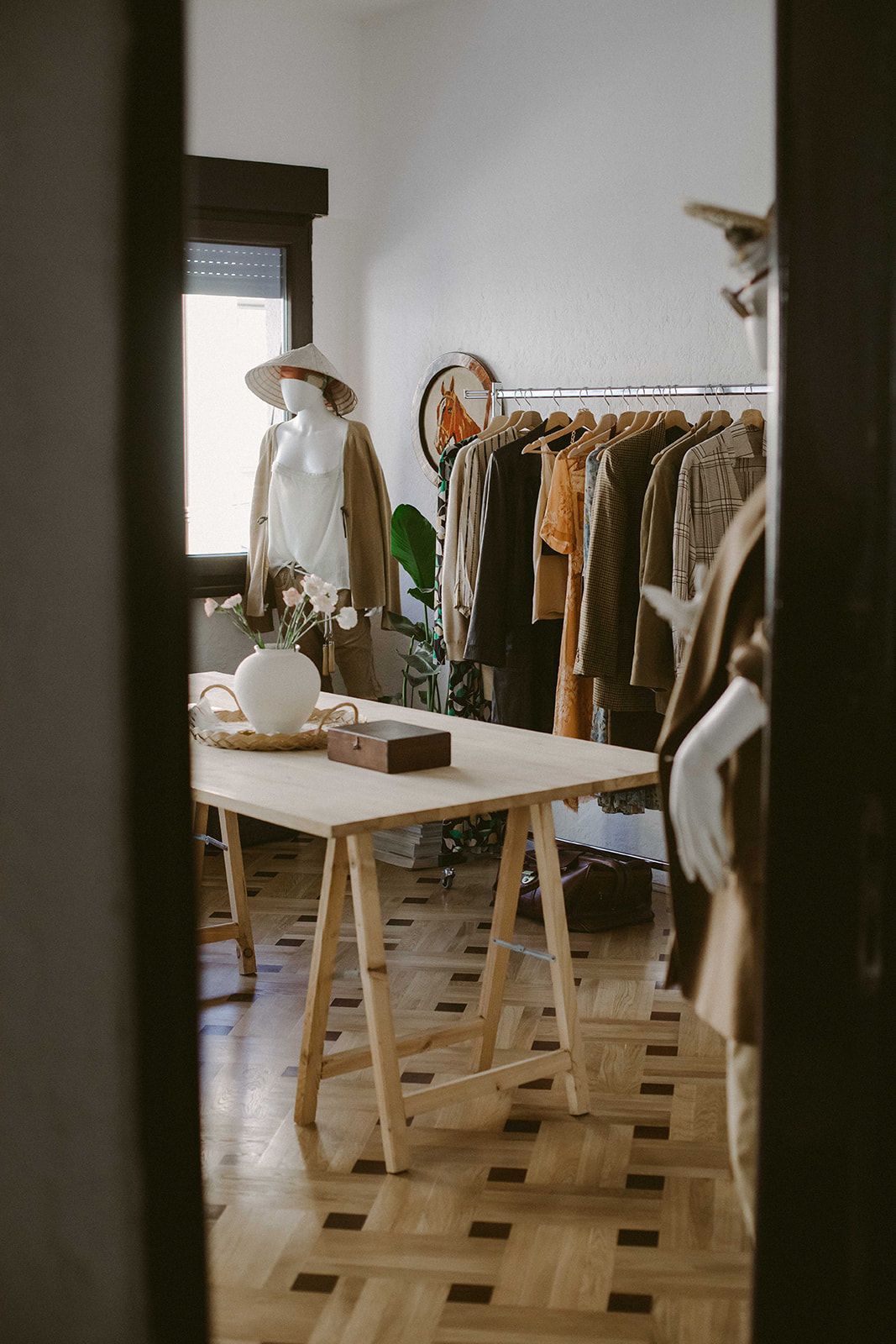 What kind of people are your customers?
They are the ones that picked us. We only offer them the best of what we have and work on improving every day, but we feel like Babaluna is more or less a beautiful community made out of beautiful women of all ages. Some of them became close or even friends. We are super fortunate to meet a lot of wonderful people through Babaluna.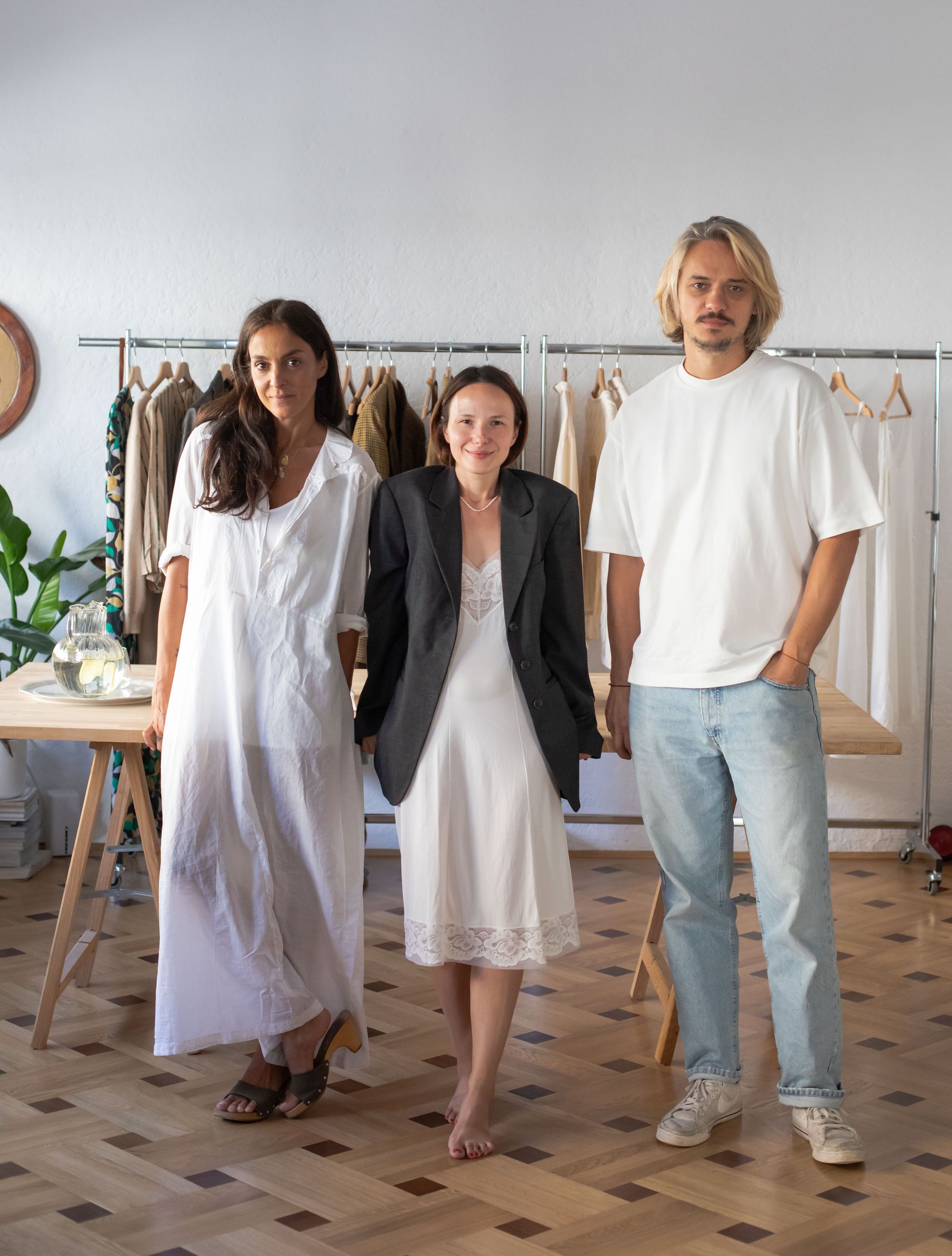 "Quality helps us live happier, calmer, and with more confidence in life and in ourselves. It's not a matter of means, but of choices. The ancients said they couldn't afford to buy poor-quality things; purchases had to have a long life." Dominique Loreau, "The Art of Refinement" What are your thoughts on this quote?
We totally agree on this. We base our lifestyle and purchases on this criteria. Babaluna taught us even more about the importance of quality and of having less but more with the help of vintage items and clothing that were made in a totally different manner than they are today.
They were made with care out of quality fabrics; they were dedicated enough time, so the details were always impeccable.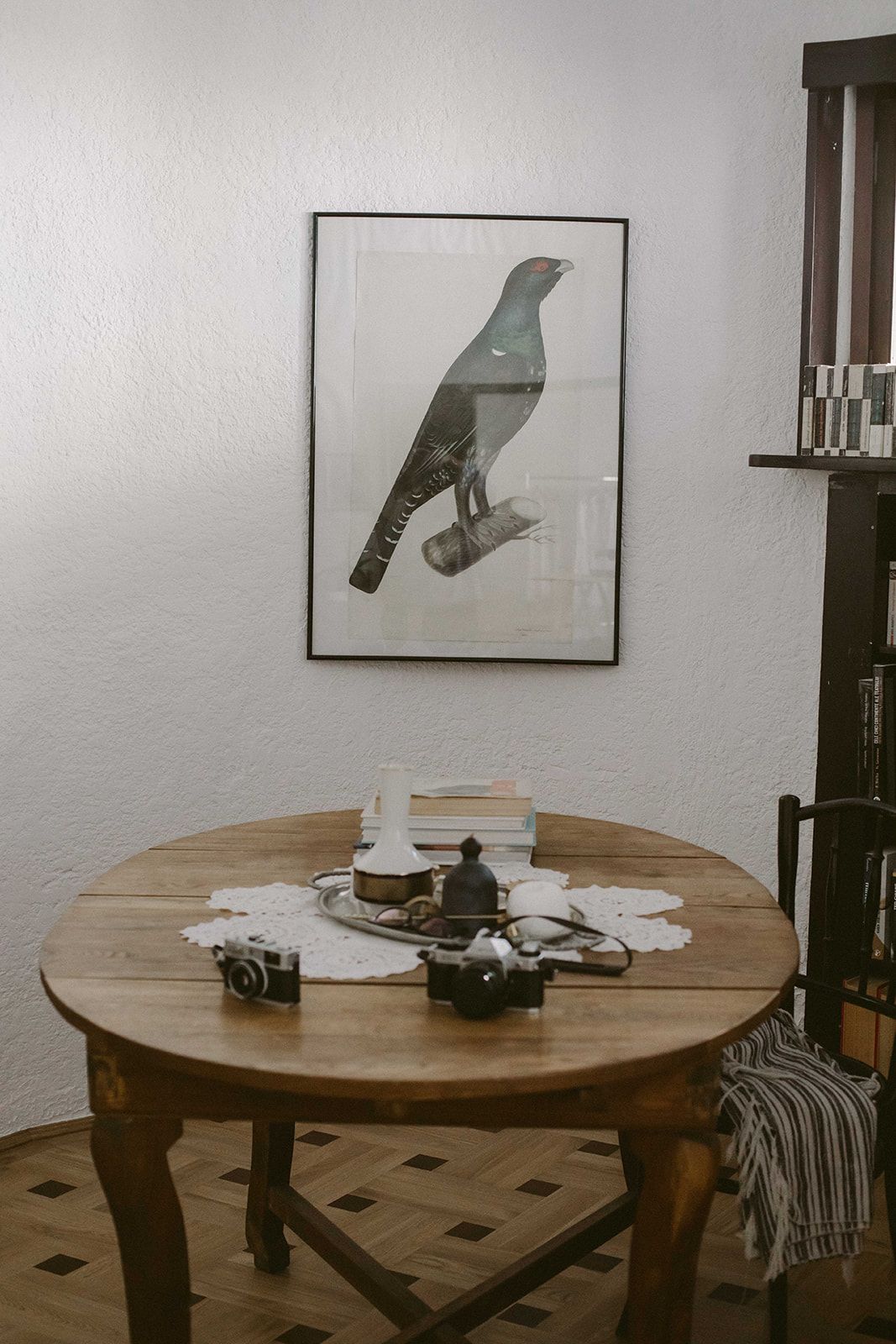 I adore the wool vintage blazer I purchased from your showroom. I believe that by purchasing this beauty from your showroom and speaking with both of you, I am now not just wearing a simple coat, but a story that goes with it. What do you think about this emotion I am experiencing?
We couldn't be happier, and we kindly thank you for sharing this feeling with us. This is exactly the feeling we want our visitors and customers to be left with after paying us a visit or purchasing something from the online store.
Our intention from the very beginning was to create a similar experience to the one women used to have back in the old days when they used to go to a tailor for their wardrobe.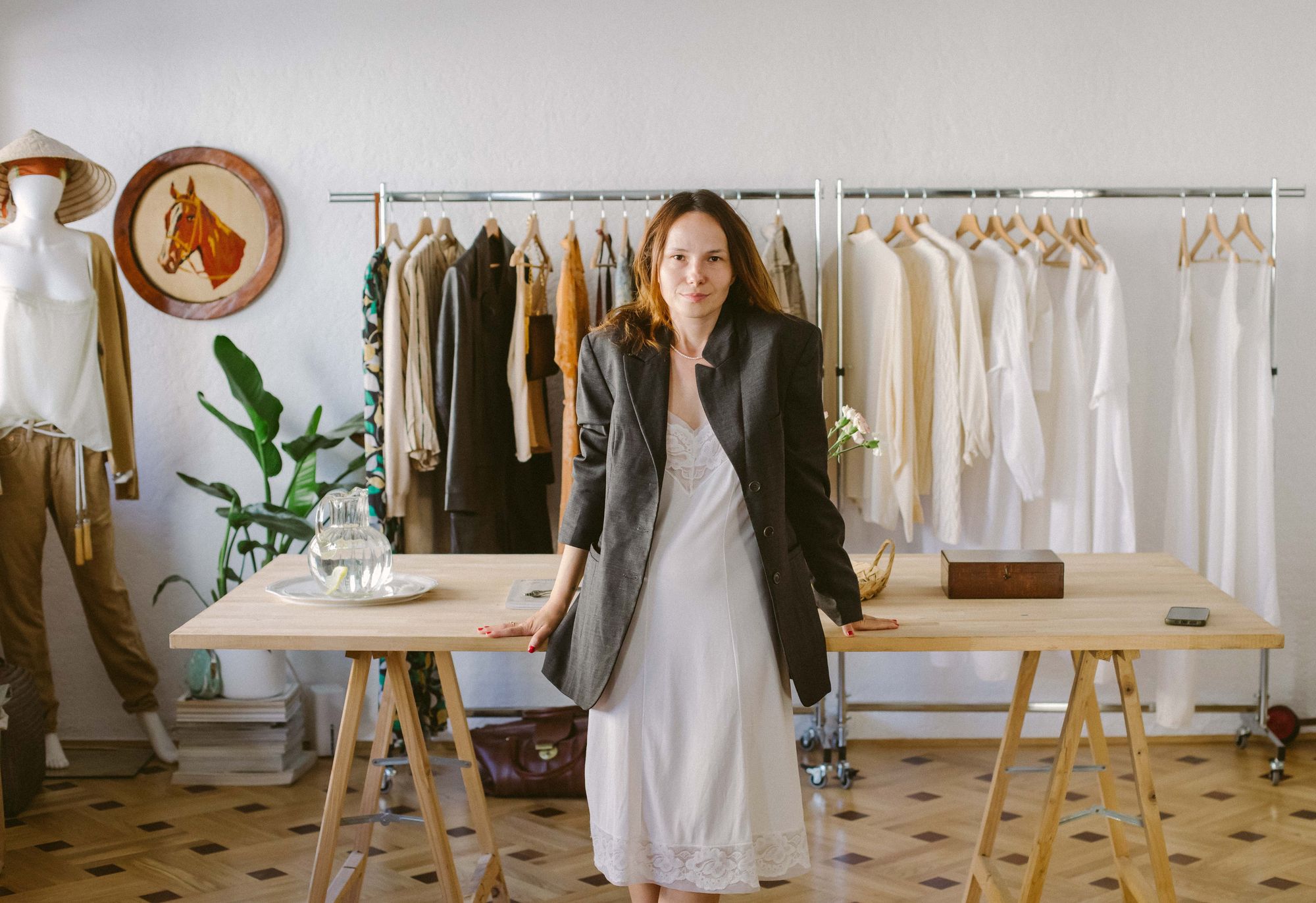 We do our best to pay attention to every single detail, starting with how we serve coffee or just water, with how we speak or pack our items, as we want our customers to understand that they are very important to us, and this is not something we are declaring in order to make a good impression.
It would have been much easier for us to move the business onto a platform, but we decided to keep our business on Instagram so that we can personalise the encounters and let our customers know that we care about each and every single one of them, be it a single-time visit.
We are truly very fond of this community, so we will keep doing things this way for as long as we can afford.
Where is your showroom located, and how can customers visit and purchase their favourite items?
Our showroom is located in the Armenian neighbourhood on 25th Italiana Street.
Customers can visit us Monday to Friday, 12:oo–2o:oo, and Saturday, 12:oo–16:oo, but they do need an appointment since it is an artist and living space and we want to dedicate time and attention to our visitors.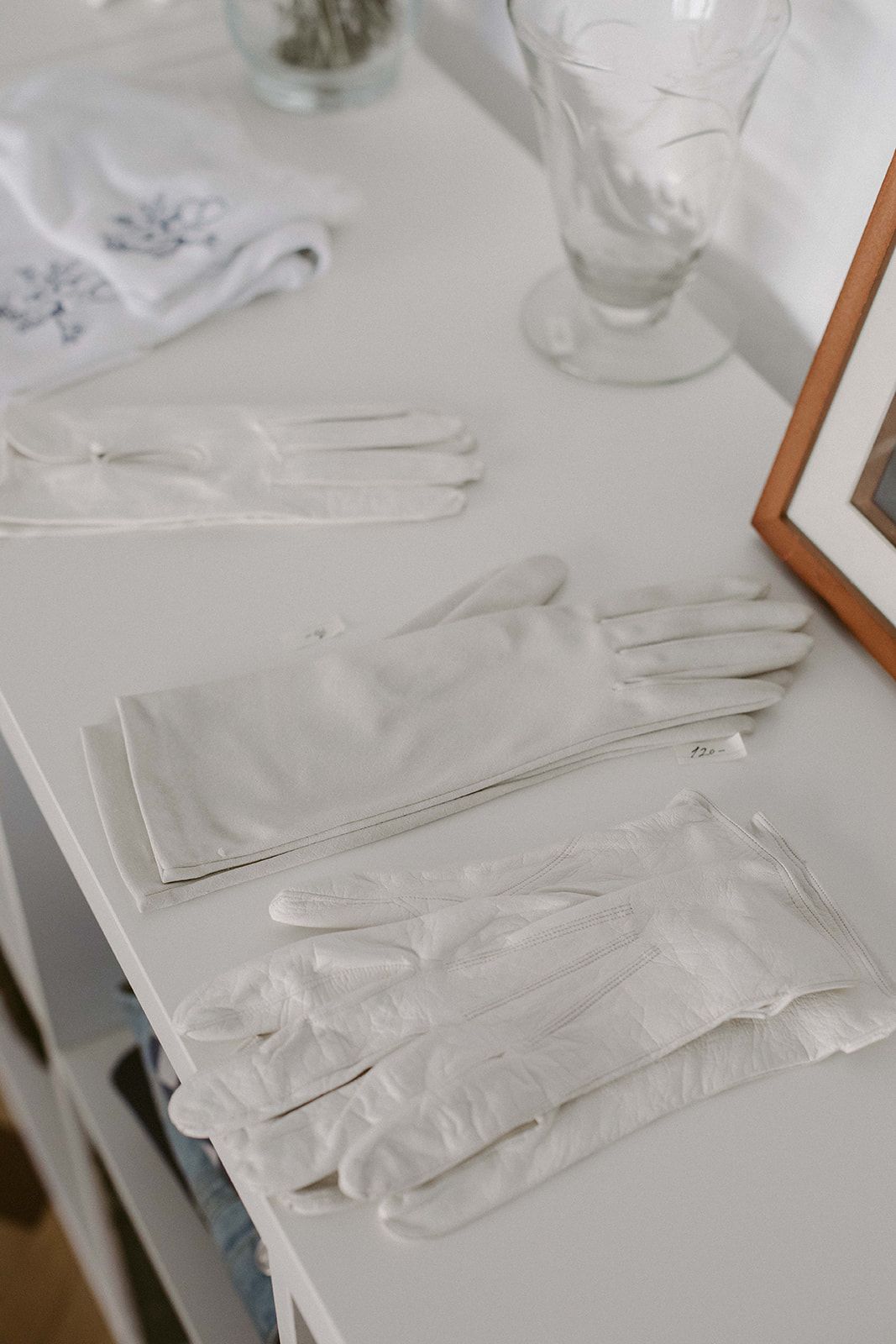 Do you also ship to the rest of Europe?
We do ship all around the world by postal service, but this is not a service that we can happily provide yet.
The international shipping companies charge huge fees, higher than the items themselves, and that makes it pretty difficult for us and mostly for customers.
The Romanian Postal Office has decent shipping rates, but their services are pretty low in quality, and it also takes them a lot of time to deliver orders.
Europe is easier to ship to, and so we always do our best to respond to orders abroad.
---
photos: Desene cu lumină