I must confess: I love stealing pieces of fine living, so I've invited Begoña to tell me more about her nomadic lifestyle, about her passion for art and everything that's beautiful and peculiar.
We met two weeks ago and I couldn't help but notice that Begoña and her daughter, Olivia, enjoy the art of fine living to its fullest. The way they laugh and speak, it's like there isn't a greater love on Earth than the one they have for their life. And I think that's absolutely amazing. Every move, every gesture they make it's like you admire a piece of art in motion. And, of course, I also think that's so very rare and we must appreciate and be inspired by.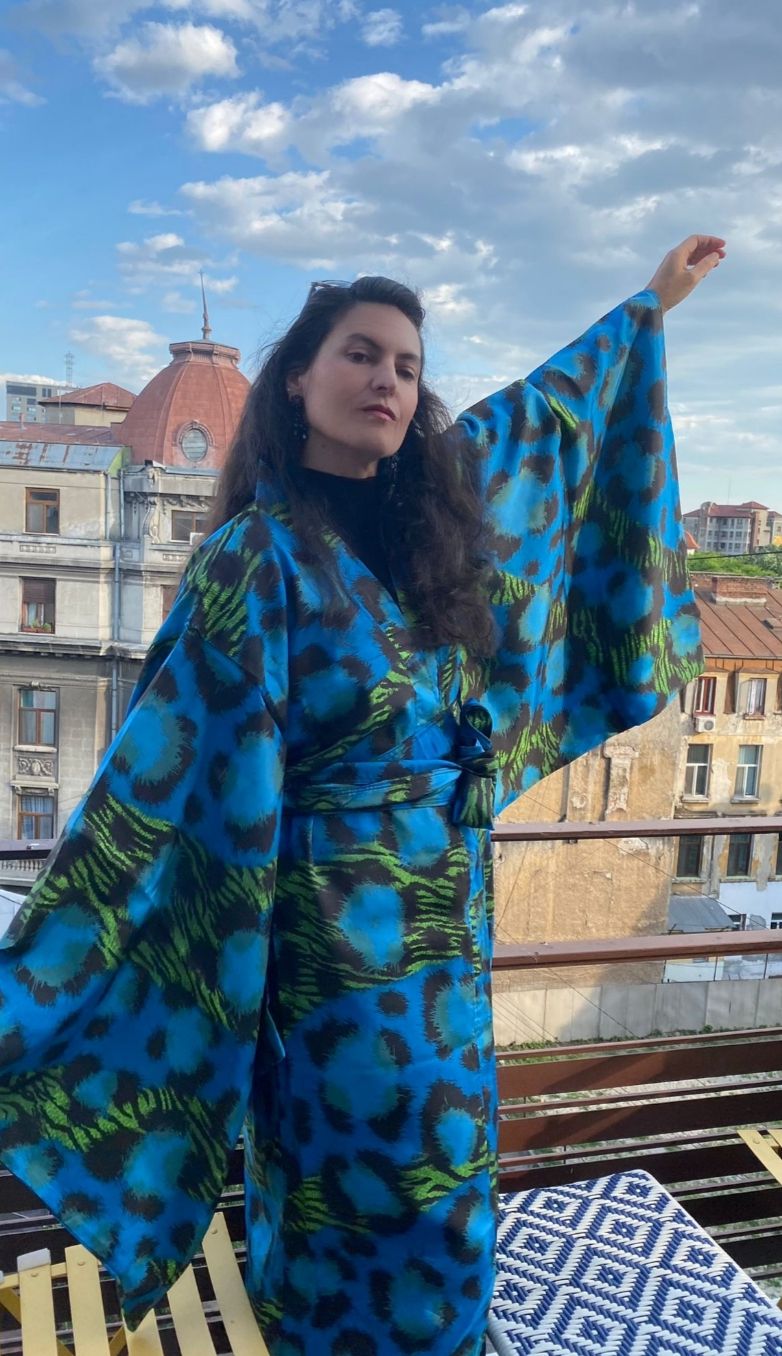 You call yourself "nómada, romántica y soñadora". Please, explain to me each of these attributes.
The three ideas are closely related, I have always been very curious and adventurous and what I like most of all is traveling. I like it so much that 18 years ago I embarked on my position at the Cervantes Institute, an institution for which I feel true passion and gratitude, and I have lived like this in Belgrade, Manchester, Sofia and Bucharest. In my day-to-day life, I keep traveling, I love the train, I dream of traveling in a caravan and most of the times I just dream awake!
I want to talk more about living abroad. Tell me about the ups and downs of this kind of lifestyle.
People often tell me how lucky I am always traveling, they tell me: what an interesting life!. And it's true, each new destination is like living another life almost from the begining. But not everything is positive, I have left pieces of myself in each country where I have lived and my personal life suffers.
You have a 12 years old girl. Some will say "the nomadic lifestyle" is harsh for a child. How is living abroad, in different countries, for Olivia?
Yes, you are right! My personal experience is that it depends on the child, since I have the two opposite examples. Nicolás suffered with the last change and now he lives in Ireland. Olivia loves to live on the move, she is very extrovert and adventurous. She is emotionally very balanced and knows how to find the good part in every situation naturally. So if you ask Olivia about her nomadic lifestyle, she will reply: "it's super cool!".
You also have the soul of an artist. It is some kind of family heritage?
No, in my family I'm the different one. They like beauty and art, but to a lesser extent than I do. I would say that over the years, my inclination to art has accentuated more and more and I already see the artistic/creative side in almost everything. Am I going crazy? :)
How do you feed your appetite for art?
In everything I do in my day-to-day life: my routine tasks, my way of focusing, my work and my free time. Everything is a creation, a learning.
To let myself be guided by my instinct, my desire to create, gives me a lot of balance. And when I feel lost or sad, art is my cure.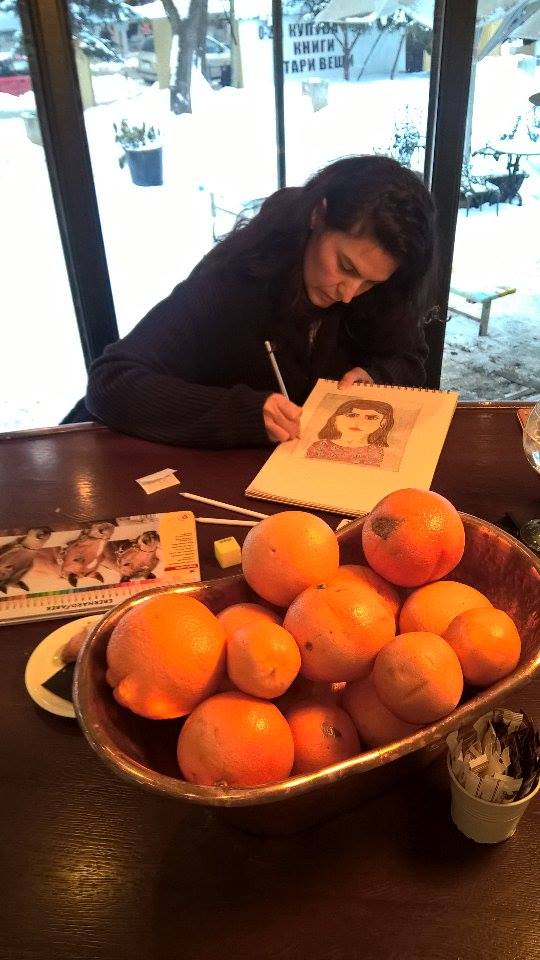 You paint a little, you create a little…some wonderful kimonos. Why kimonos?
The kimonos arrived after a trip to Japan and many years of painting. The pandemic started when I had just arrived in Bucharest and I was already settling in and knowing the city a bit.
I had many fabrics from my previous destinations and my collection of kimonos that I had bought from Japan. After seeing that we must stay at home for a while, my dilema was whether to continue painting or do something new. And it didn't take long for me to decide that I wanted to do something new: kimonos.
We talked a little bit last time we met, and I couldn't help but notice that you and Olivia enjoy the art of fine living to its fullest. Tell me more about this, please.
Olivia is my life partner, my friend and my daughter. As I was telling you, my son lives in Ireland, my family lives in Spain, my partner in Bulgaria, that's what it means to be a nomad (I am the one who leaves). So I spend my days with my daughter, who in addition to enjoying the same things as me, she is a vitamin person. She pushes me even more to do interesting things, she is an exceptional company for any plan, trip, concert or an afternoon at home just listening to music and cooking. I'm very lucky!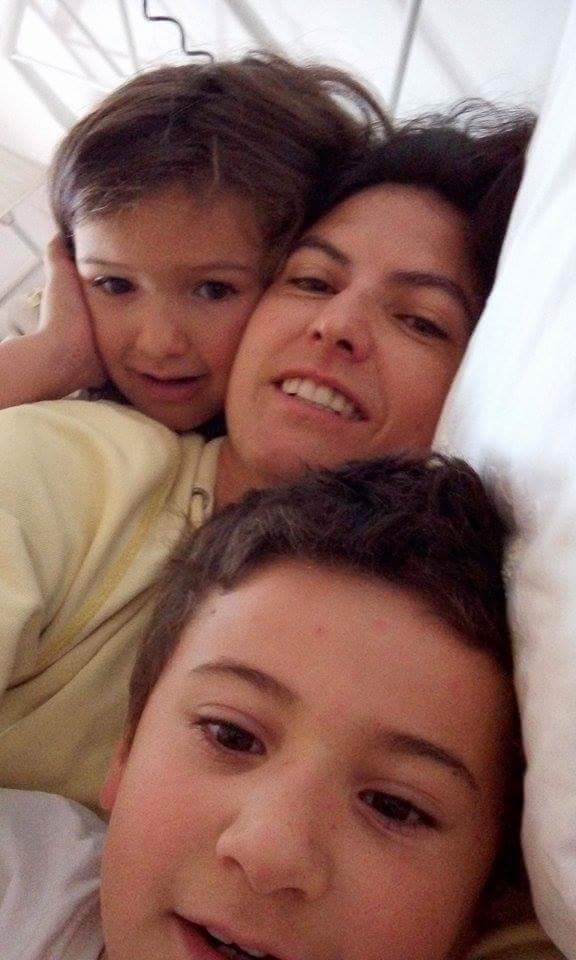 What does happiness mean to you?
My freedom and peace of mind.
photos: Begoña
Abonează-te, lasă-te inspirată.
Fii prima care primește următorul articol.
Mă abonez ♡