In today's article, part of the #MusaideVizitat / #MustVisit Campaign, Ioana Buru - the one behind the wonderful photos you'll find here - and I invite you to discover a space that brings together, in perfect harmony, the present and the roots of yesteryears, the Grapadina workshop.
Located on Transilvaniei 24, in a (almost) museum house, with details for which it is impossible not to fall in love at first sight, Adina Grapa's workshop, owner of Grapadina and WarewarE, is "a universe where nature coexists with aesthetics."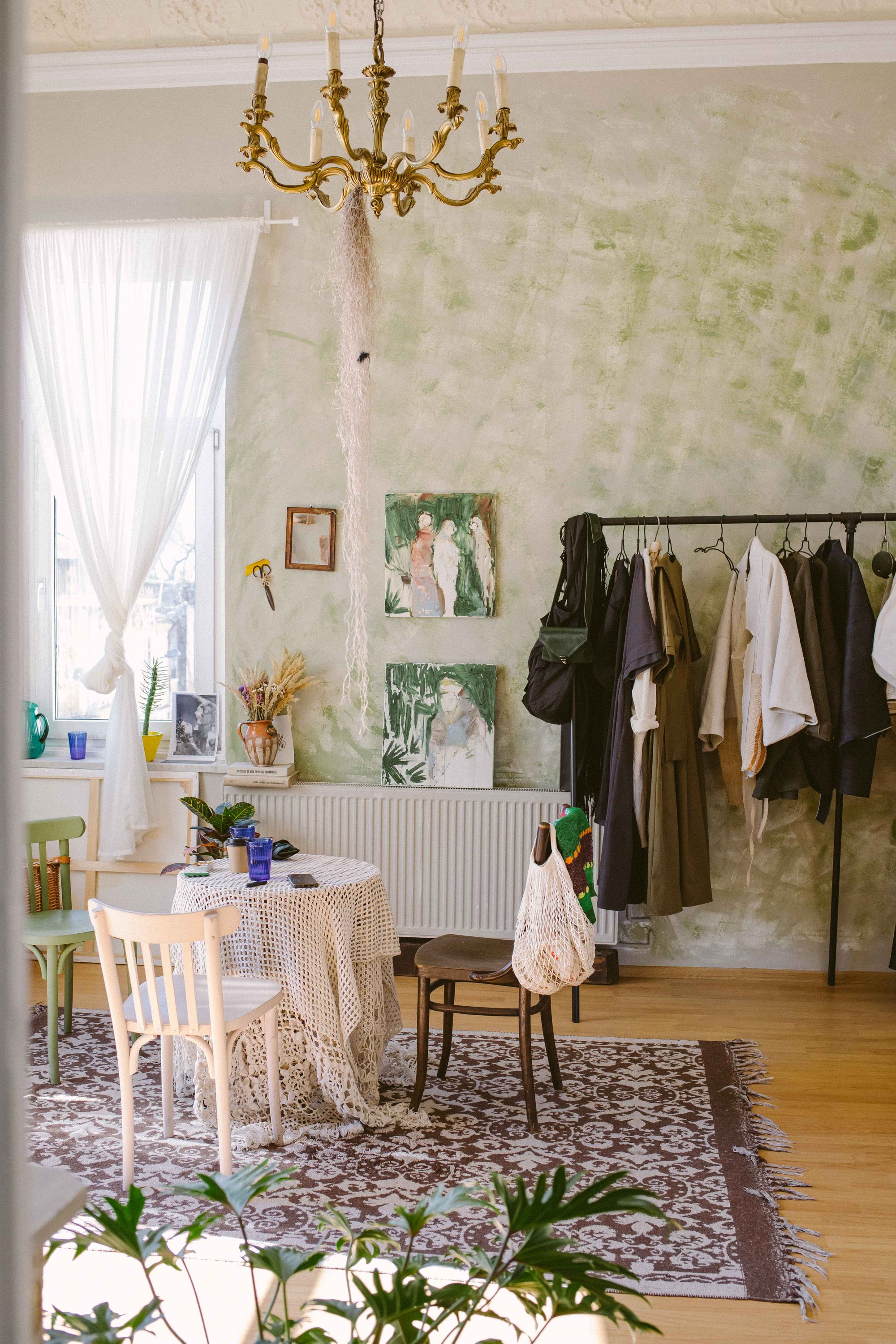 When I invited Adina to do the interview for my blog, we talked a few times over the phone, not just via Instagram. It's hard for me to put into words the energy Adina radiates, that simple and unembellished joy, a certain sincerity that "compels" you to be authentic and devoid of the often unnecessary embellishment found in everyday conversations.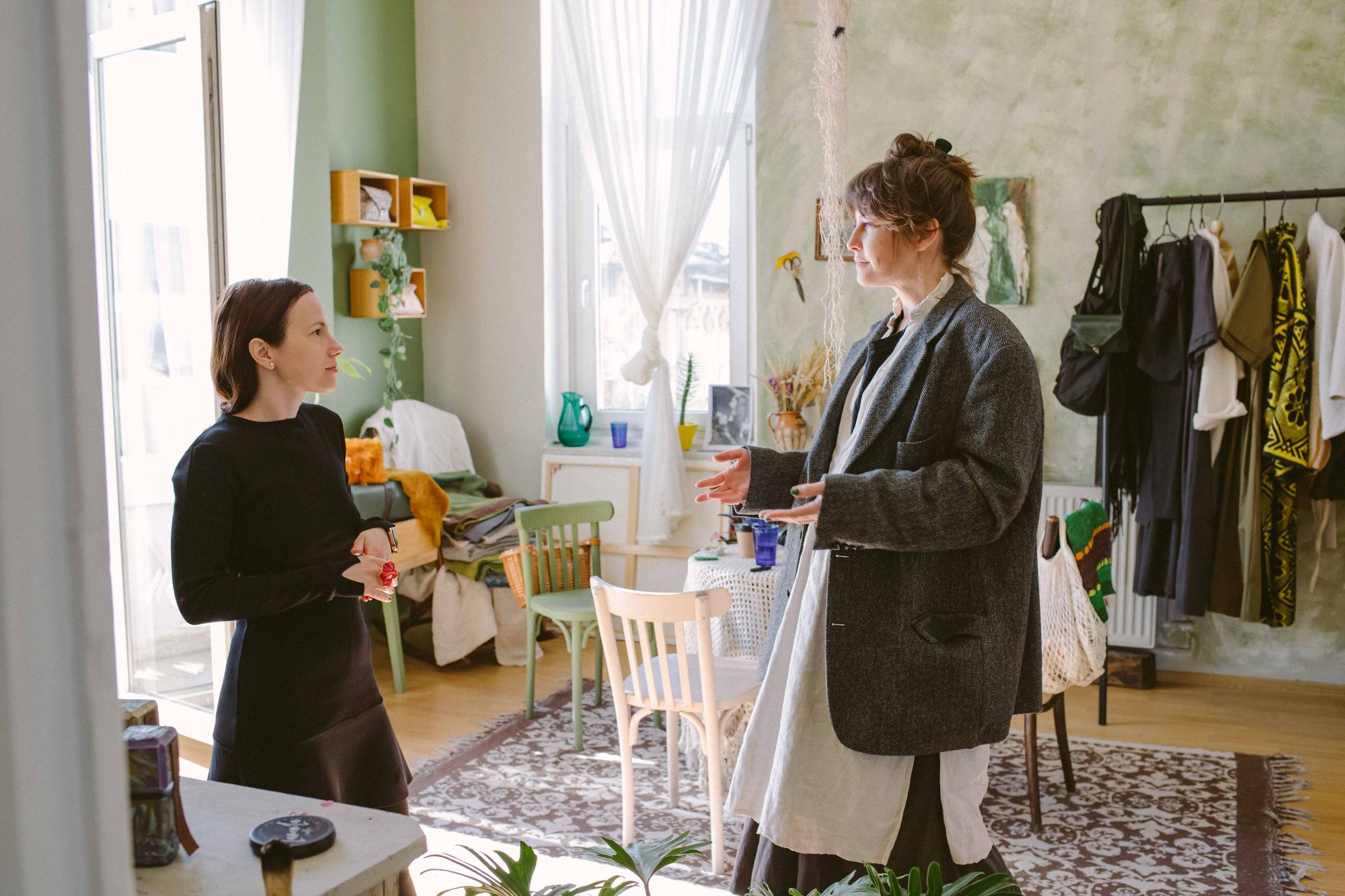 So, you can understand why it was imperative that Buru (who has owned a WarewarE bag for about 6-7 years) and I cross the threshold of the Grapadina workshop.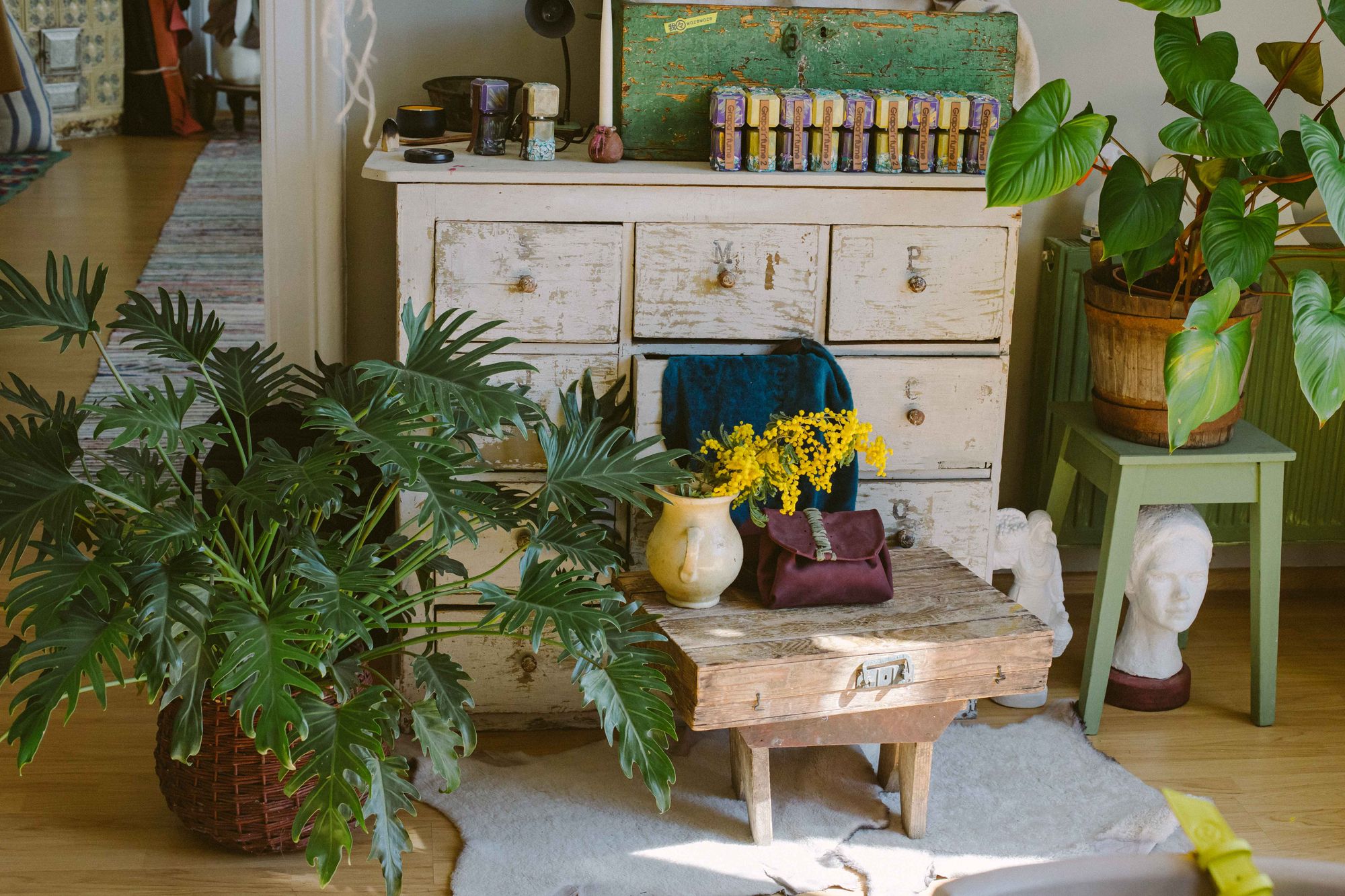 Before I tell you about the garments created by Adina, which, I'm telling you, are WONDERFUL and of impeccable quality, I want to tell you about the details that gave me goosebumps: the carpet made by Adina's great-grandmother, the table and chairs that Adina used in her childhood and which are as old as time, a black and white photograph of little Adina, her great-grandmother's scissors.
These are objects that metamorphose an exterior space into a little place from the soul of the one who owns it. I don't know about you, but I believe that not only do people sanctify the place, but the reverse is also true. When you arrive in a house and feel the presence of the owner in every corner or piece of furniture or decorative object, then you know that the person is living authentically and only in accordance with their own values, beliefs and pleasures. It's a uniqueness that you can't mimic.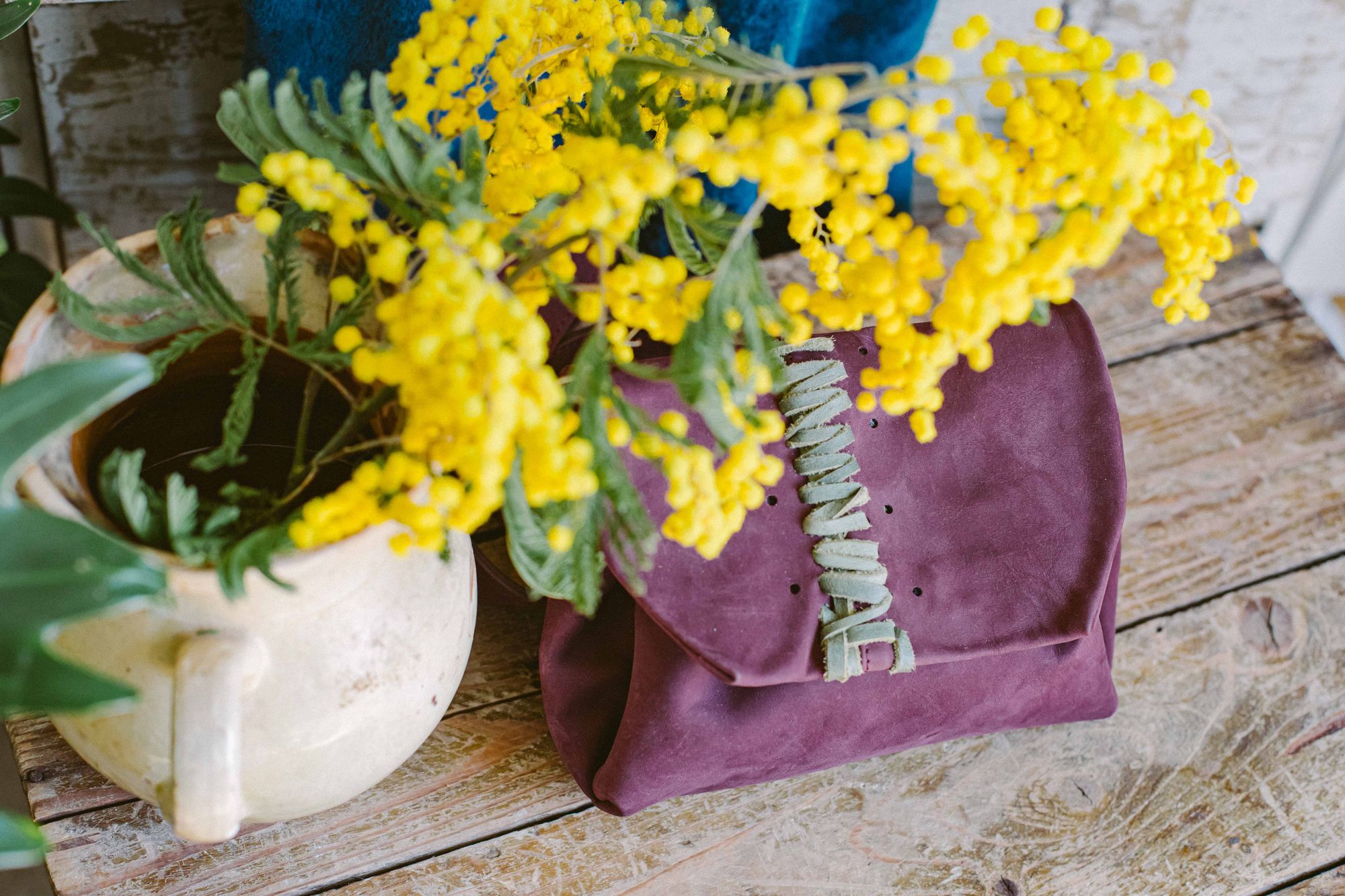 So, Adina's workshop is not just about fashion, but it carries a strong emotional charge that you experience at maximum intensity. I didn't have grandparents in the countryside, it's a big regret I carry, but once I arrived at Grapadina, I imagined fragments of her childhood lived in Marin Preda's Siliștea Gumești village and in the Dudu village of Plopii-Slăviteşti.
And that gave me a feeling of peace and wellbeing.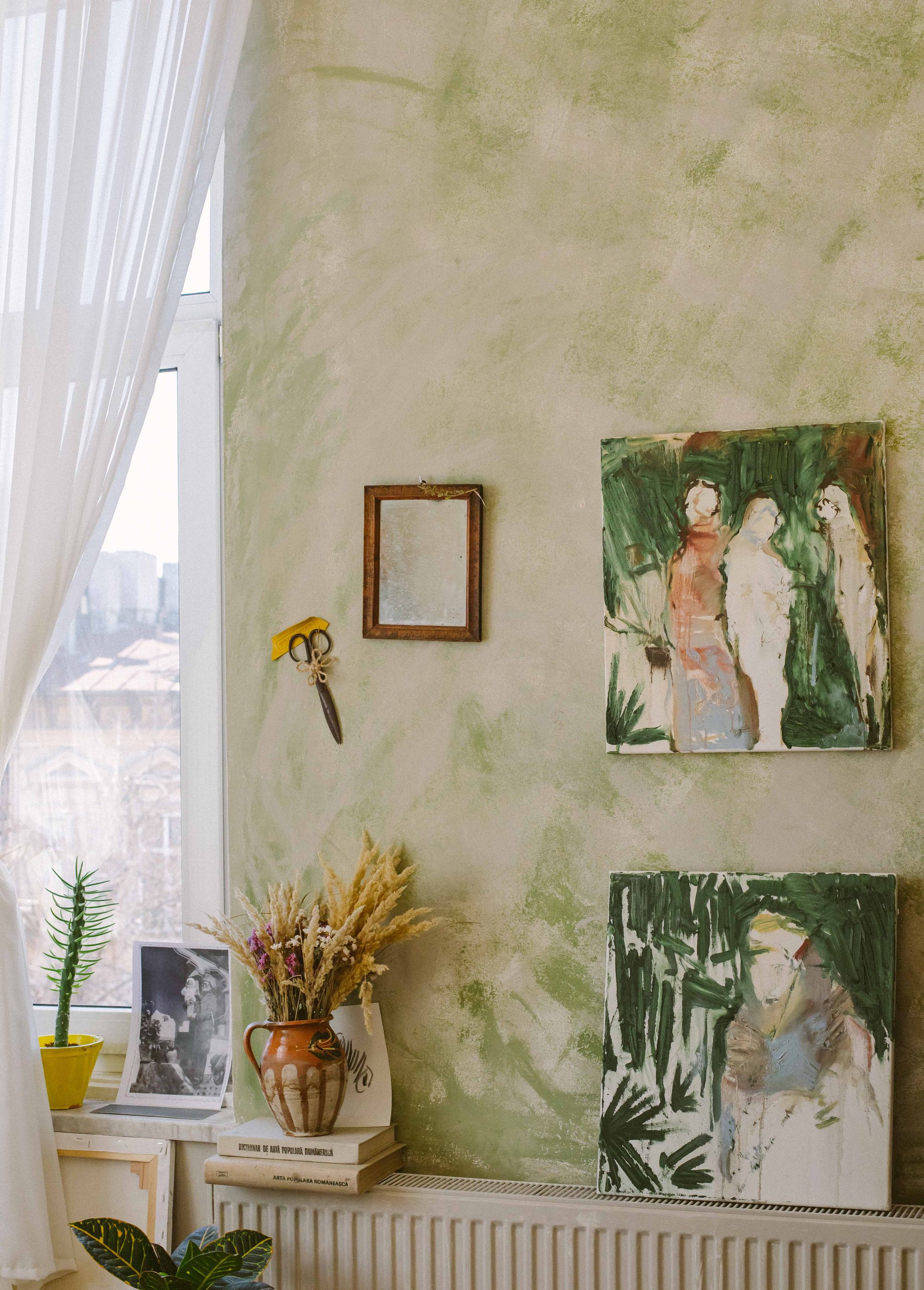 Returning to the clothes and accessories made by our host, all I can say is that they are real collector's items, one of a kind. Linen, wool, silk, leather, all of the highest quality, the type of materials that Adina doesn't compromise on.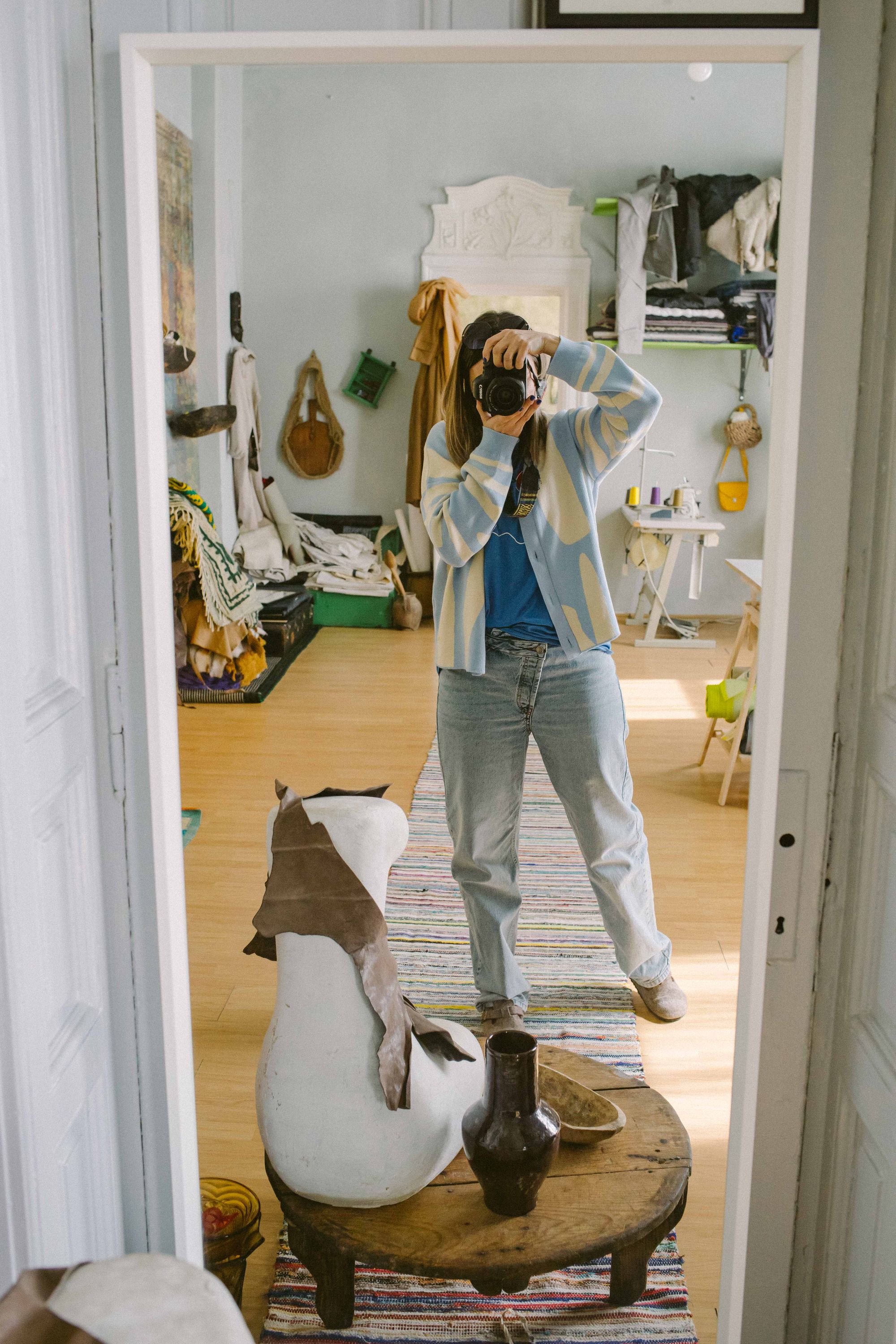 I irrevocably fell in love with two kimonos (I'm wearing them in the photos), but you should know that Adina's dresses are just as beautiful, as spectacular. Whether we're talking about Grapadina's creations or WarewarE's bags, each item is made in a limited series, an aspect that I infinitely appreciate in a brand.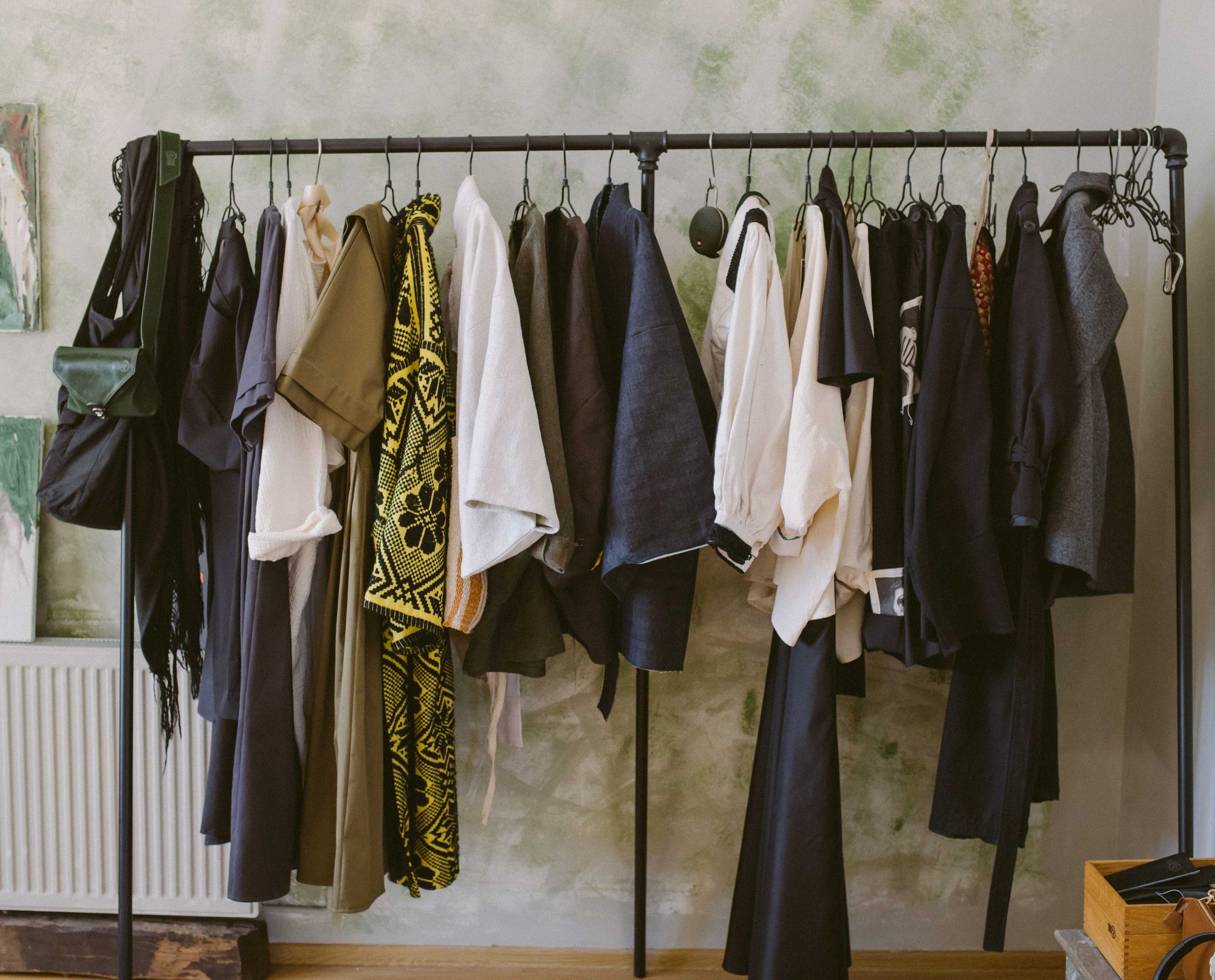 And Grapa'r'fume perfumes, made with the help of Adi from Van Parfum and Toskovat' Perfumes, smell divine. Not to mention the container that simply looks wow.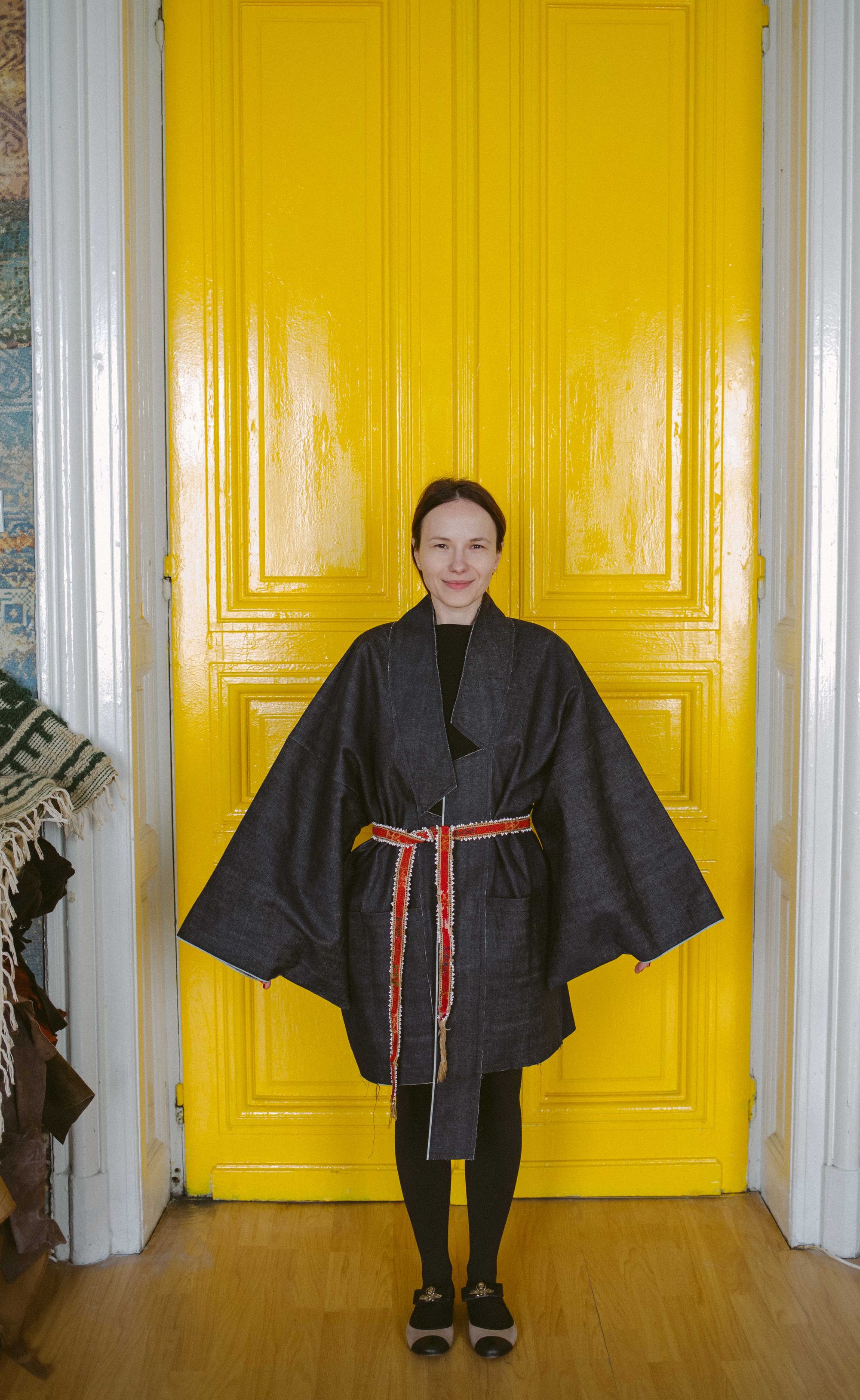 Iar parfumurile Grapa'r'fume, realizate cu ajutorul lui Adi ale Van Parfum și al lui Toskovat' Perfumes, miros divin. Ca să nu mai vorbim despre recipientul care arată pur și simplu wow.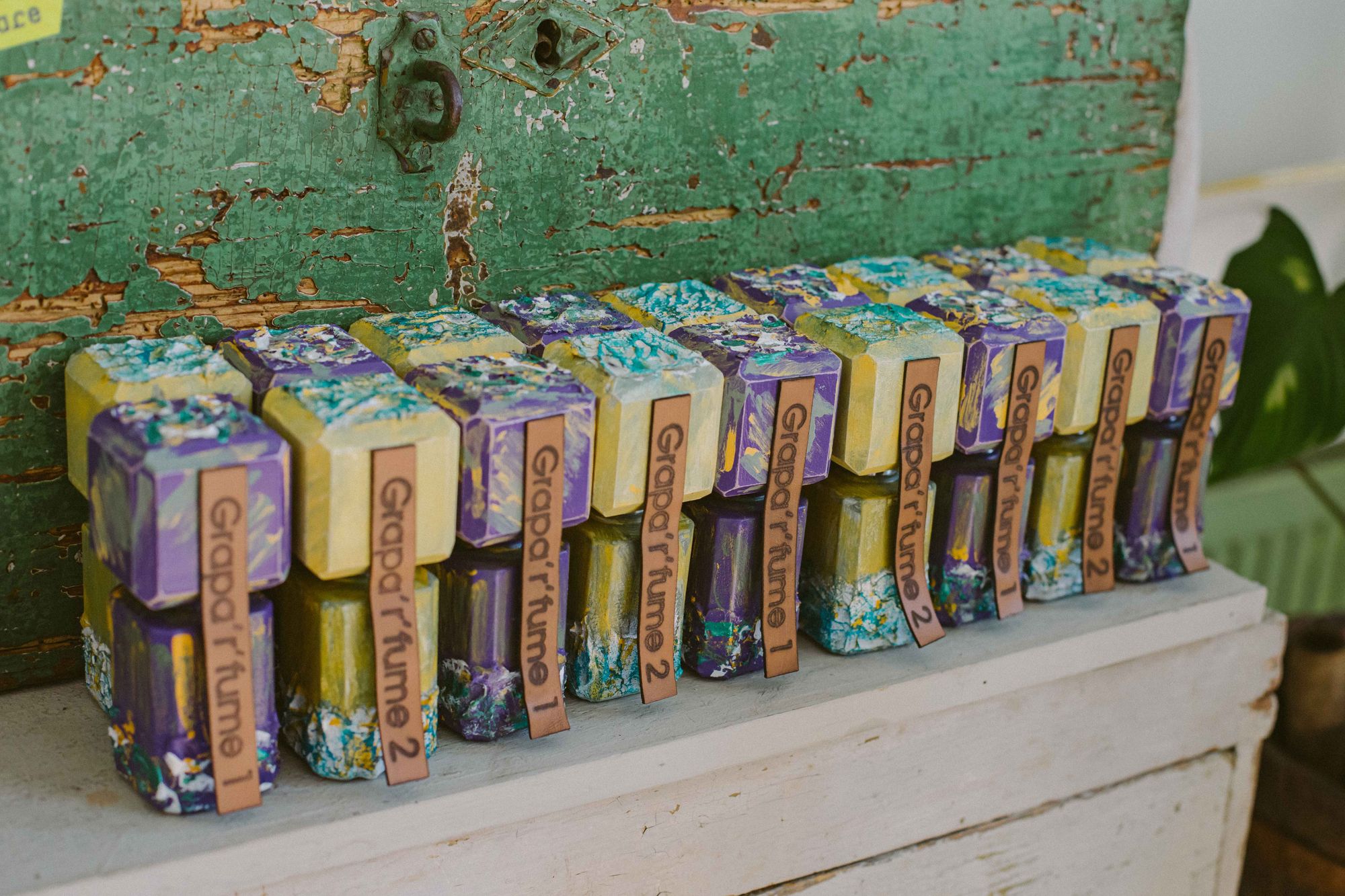 And because I have a nice obsession with details in their depth, I'm repeating something that Adina also told me in the interview: "each piece from the MARA MUKI MONO Collection one purchases (*which includes the yellow kimono I'm wearing in the photos) comes together with a traditional Romanian blouse, a belt from my collection, and a reinterpretation of a wooden dowry chest."
Well, is there anything else one could add?