Forgive Me Father For I Have Sinned. This is my confession.
I deeply admire women who are thriving, but remain humble, women who are embracing creativity, empathy and kindness, yet they are powerful and successful, women who relentlessly pursue their dreams.
Those women whom I cherish because they believe wholeheartedly in their holy grail and cultivate a growth, but healthy mindset.
Women as Ylenia López-Llata, a beauty seeker and a fine living aficionada. I'm so thrilled about this interview. You should see the big smile on my face right now! This is my very first international interview so this is definitely one of my "pinch me" moments.
I'm simply in love with the core purpose of Ylenia's brand, Cuckoo B, I adore her style and I believe without a shadow of a doubt that Ylenia is one of my #inspiringwomen.
So, I invite you to discover the art of fine living through Ylenia's eyes, mind and heart.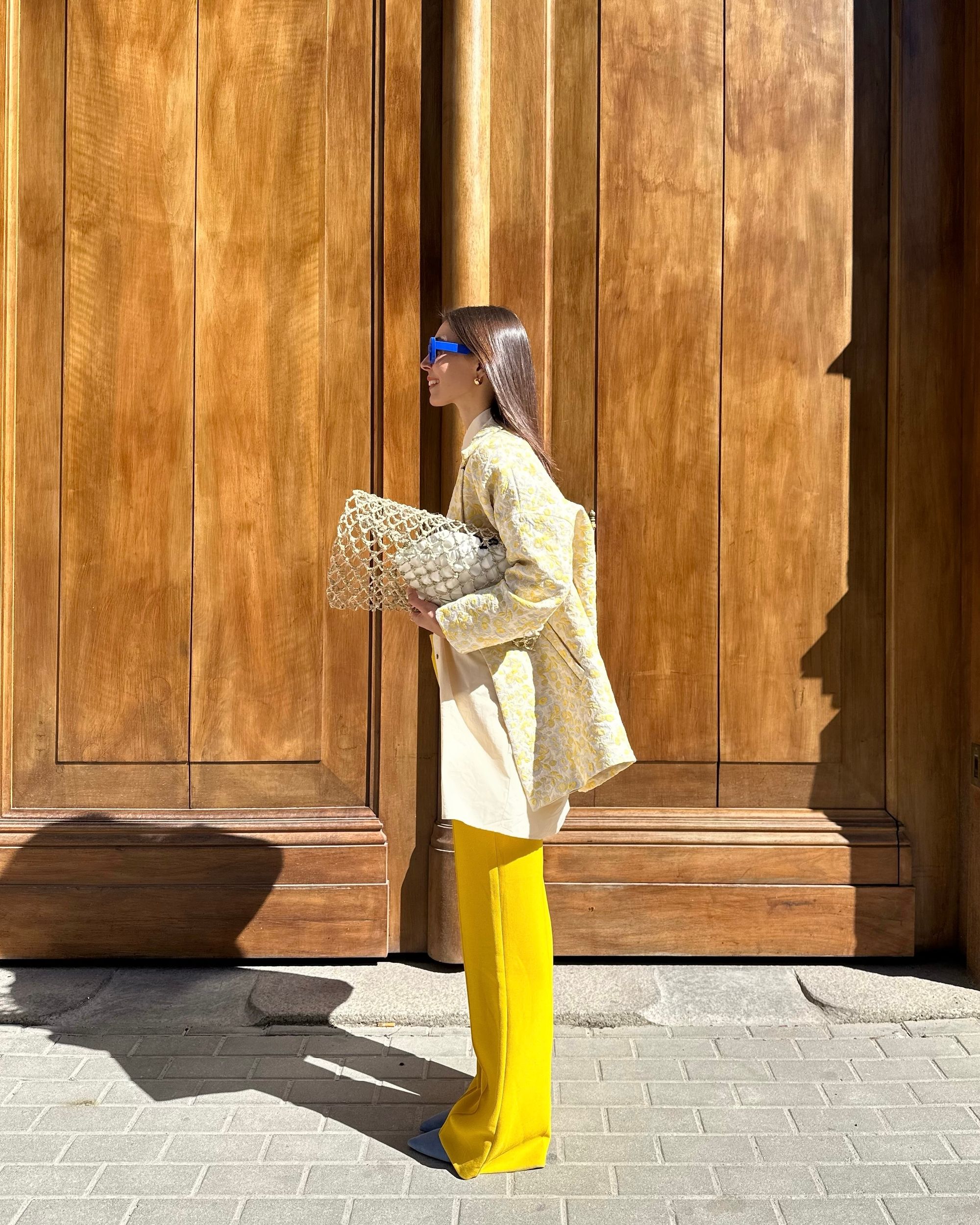 Ylenia, you are an entrepreneur, a modern nomad and a beauty seeker. Please tell me more about your universe adorned with creativity, an eye for aesthetics and a sense of cultural curiosity. How do you embrace the art of fine living?
What a beautiful question and at the same time what a complicated answer, I feel.
For me the art of living well above all is a constant investment in time, effort and money on what is not directly seen: mental health, emotional balance and cultural and social enrichment.
And after that, the best way to decorate this world, sometimes so arduous and complicated, is by using everything that is beautiful to our senses:
A good painting or sculpture;
A good piece of jewelry;
A good perfume;
A good bedding;
A table well placed with your loved ones around;
Simply a good fashion accessory with design and quality.
I couldn't help but notice your passion for dresses. How does a dress make you feel? I, for instance, discovered that my feminine energy has been inhibited for so many years, but when I started wearing dresses I managed to set free my inner goddess.
I think it is the garment, especially in summer, that I use the most. During winter, masculine cut pants, but during summer, long or midi cut dresses are my day and night uniform.
I suppose for its practicality. With a single piece you are dressed and depending on the accessories you use you have a totally different look with the same garment.
Is there anything more practical, more feminine and cooler than a dress?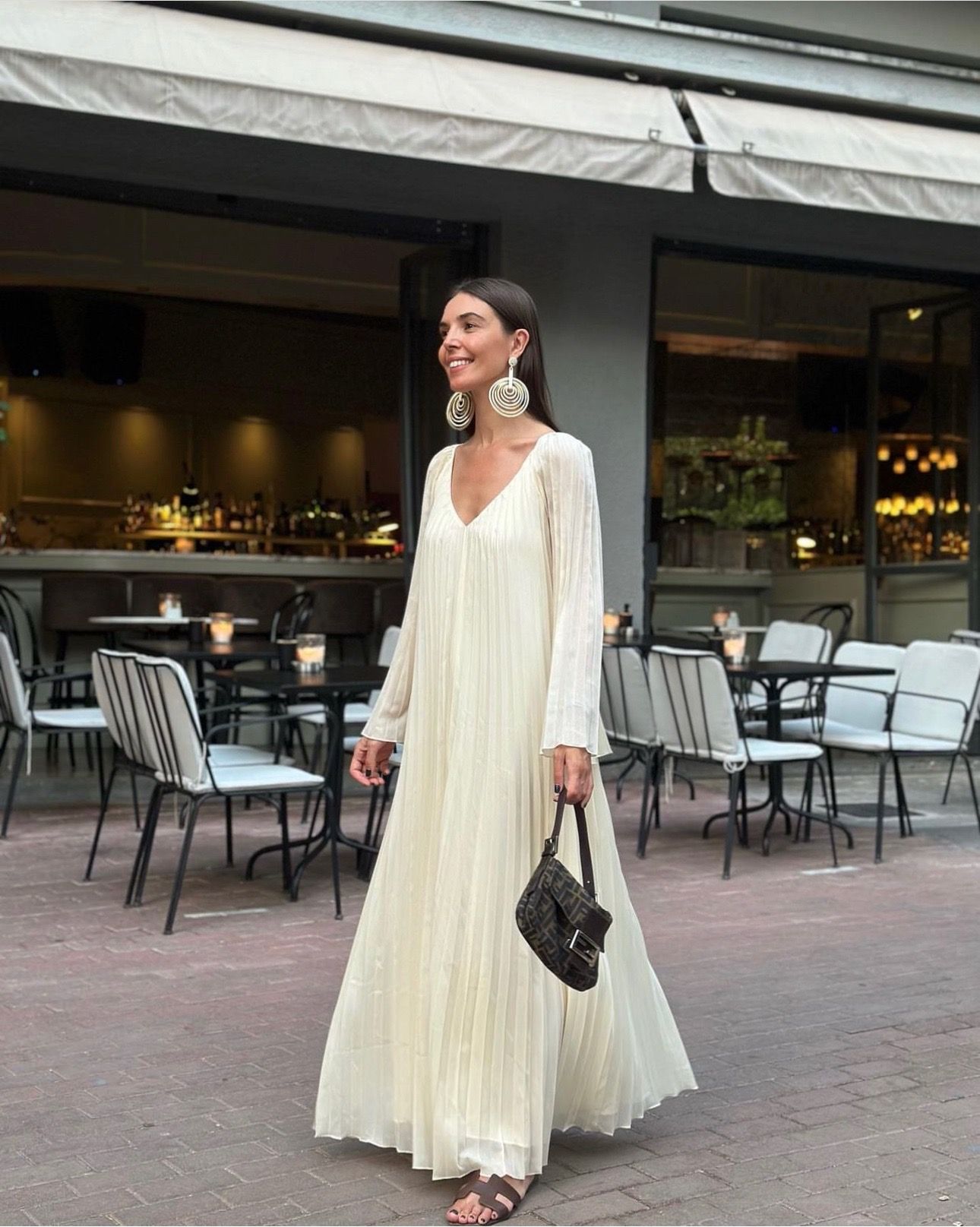 Tell me the story behind Cuckoo B. I'm simply in love with the core purpose of your brand. I have tremendous respect for local craftsmen because I really think that genuine luxury can also be found in one piece made by gifted hands, with love and passion, a timeless, limited edition product. This is why my blog hosts a Category called "Romanian Brands". So you can understand why I also admire Cuckoo B, a brand which "believes in self-expression respecting design, heritage, and culture." What do you think about these 3 concepts: slow, premium, ethical fashion?
Cuckoo B is a brand of accessories that Jesu (my partner) and I designed and that was born 5 years ago on the West Coast of the United States, in Seattle more precisely, and that artisans who are spread over several countries like Spain, Portugal, Chile, Mexico, Argentina, Colombia, France, Japan, Thailand, Vietnam, Kenya, the United Kingdom, Morocco... give them shape through craft techniques, most of which are ancestral.
The name, Cuckoo B, comes from a type of nomadic bee that travels the world feeding on the best nectars. And that is what we basically do: we select the best artisan techniques to accommodate accessories (bags, necklaces, earrings, hats, household items, etc.) 100% handmade piece by piece by expert artisans and inspired by their local traditions.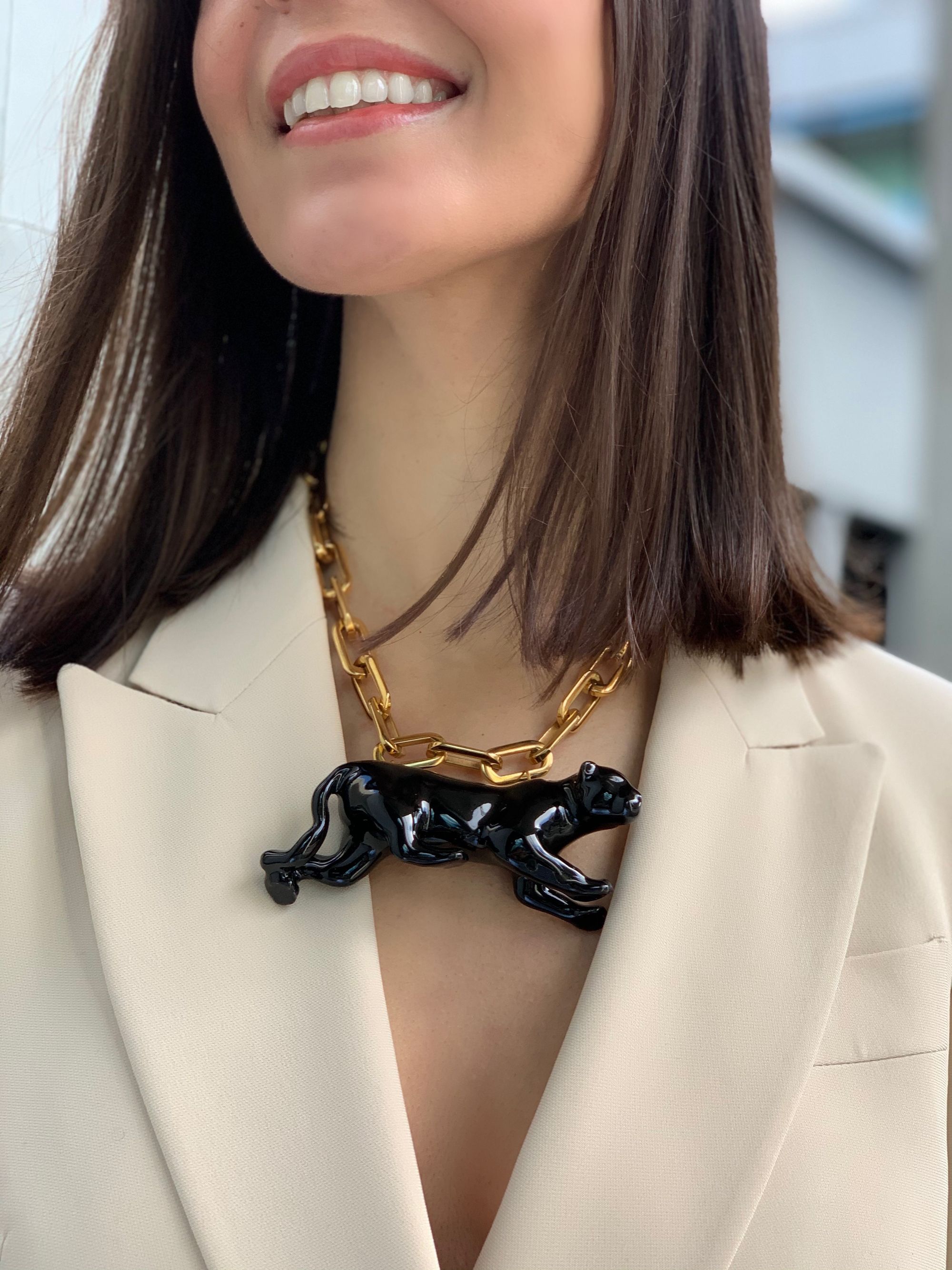 We thus believe in:
Keep remote cultures alive;
Real support for craftsmanship in the fashion industry as we celebrate and value the designer, the artisan and the end customer equally;
Fair and transparent working conditions 100%;
Support for the empowerment of people and communities of women;
Self expression respecting culture, heritage and design;
The luxury associated with sustainable, slow fashion and in pieces destined to be preserved forever;
Value people, culture and the environment above sales and profits.
In other words, Cuckoo B explores how global crafts can be recontextualized and valued through tradition and sophisticated design. And we always say that our pieces tell stories of the land, of the people, of their relationships... and thus we defend that the beauty of tradition is still alive in tangible objects and in the hands and hearts of those who create them and wear them.
If you ask me, Cuckoo B products feed one's appetite for vacations. What inspires you when choosing an item for your business?
Sometimes we find an artisan technique that we love and this is the starting point, other times we want to achieve a functional piece with a specific design and from there we look for the technique and artisans that best shape it.
Apart from that, there are the pieces that we know work and are attractive, so we maintain them or reinvent them each season with different colors or sizes or finishes.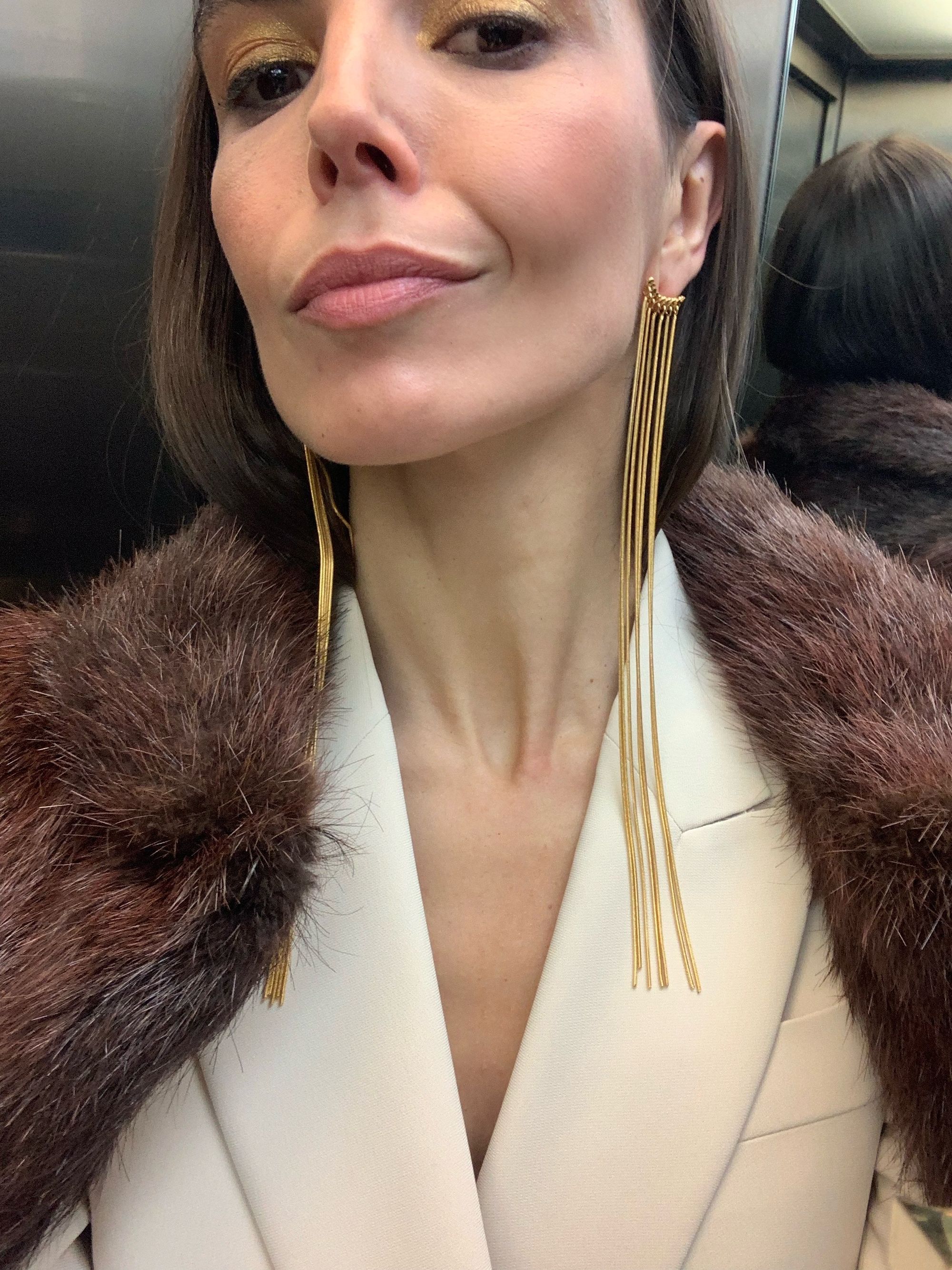 My fav Cuckoo B item is Sofia beret black. Which one is yours? :)
How difficult! But I guess our Cleo Necklace. I remember that when we designed it, it was out of my own need. I wanted it for me. Then it has been a necklace that we have sold a lot all over the world because not only it is a 100% handmade piece with great care by artisans in "Talavera de la Reina" (Spain) but it has incredible strength and personality when you wear it and undoubtedly elevates any look.
And also the Leandra bag in all its versions.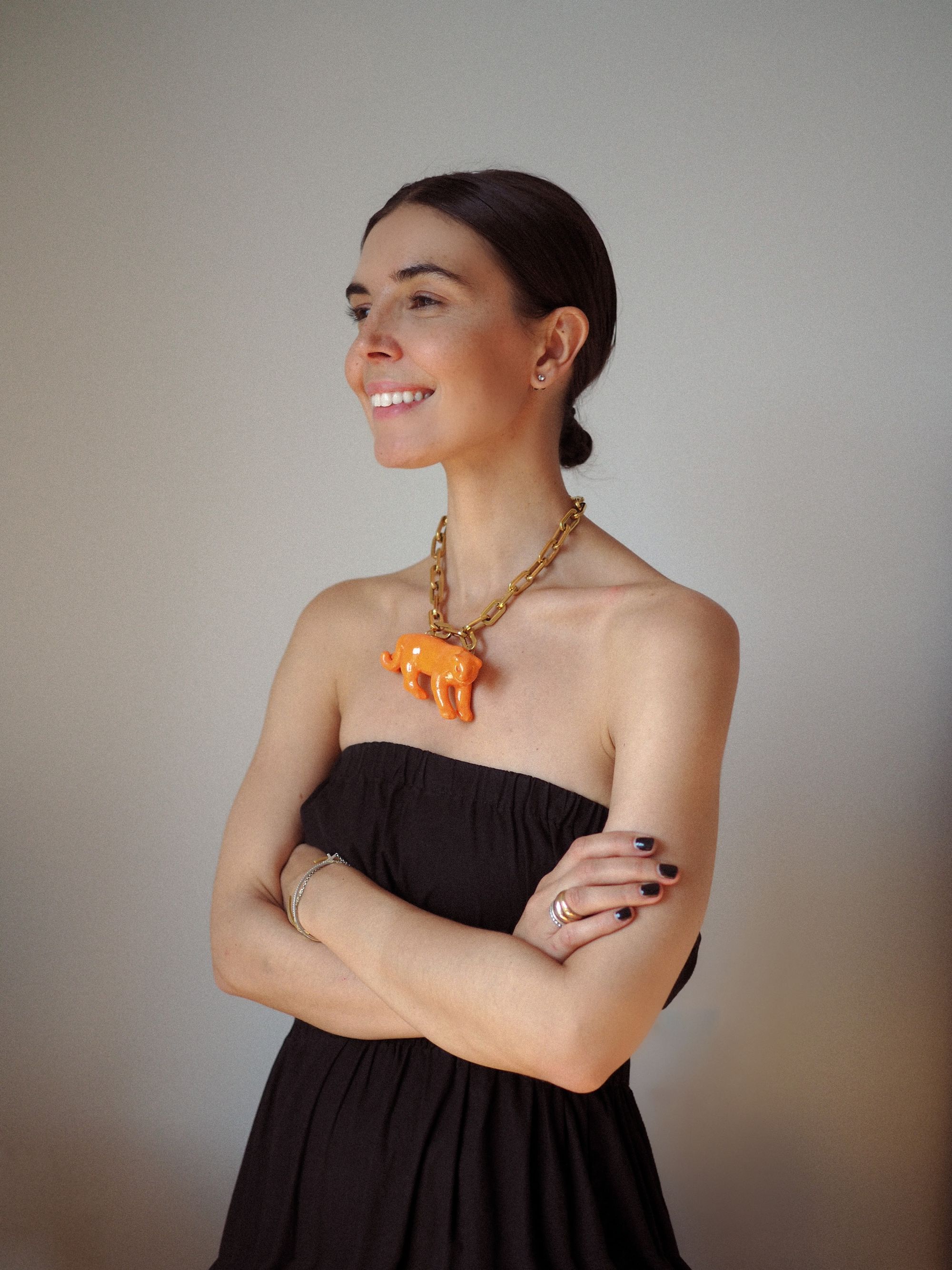 Fashion is often considered a frivolity. In your opinion, what is the main role of clothes besides covering our bodies?
The fashion industry is a very powerful industry, not only at an economic level and for that reason it deserves all the respect. Fashion, since ancient times, has been art in capital letters.
It has been the engine of inspiration for great worlds such as cinema, art, music... and vice versa. In addition to needing clothes to cover our body, dressing is the greatest reflection of our personality, our state of mind, our inner world and concerns.
It is art and inspires art.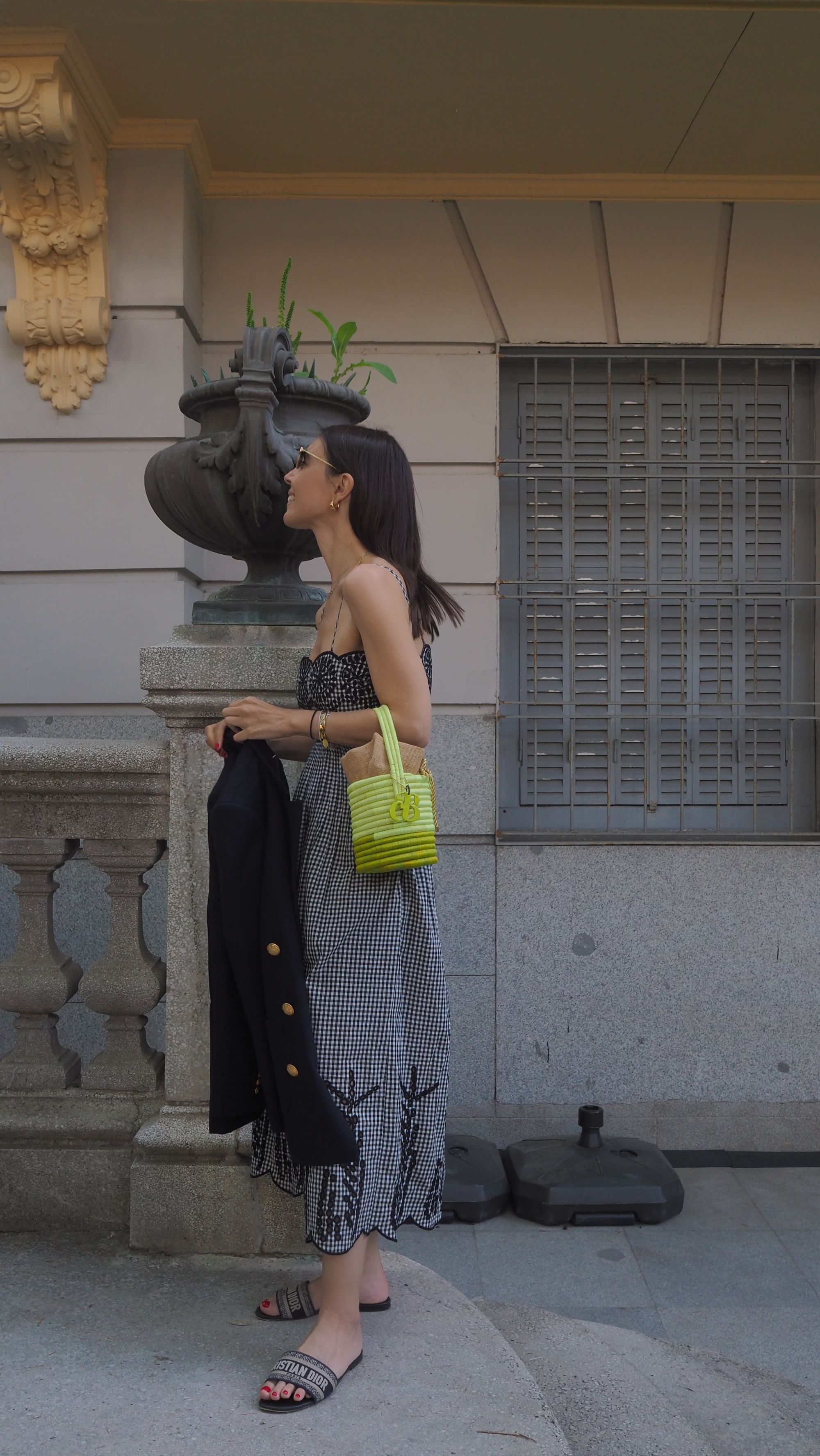 How is the woman who indulges her heart, body and home with Cuckoo B bags, jewelry, accessories or home decor products?
She is a conscious woman, a lover of pieces with history, middle-aged, stylish and with a certain eclectic touch.
Or maybe she is none of this and she is simply someone who appreciates design and good work and wants to reflect it in her world.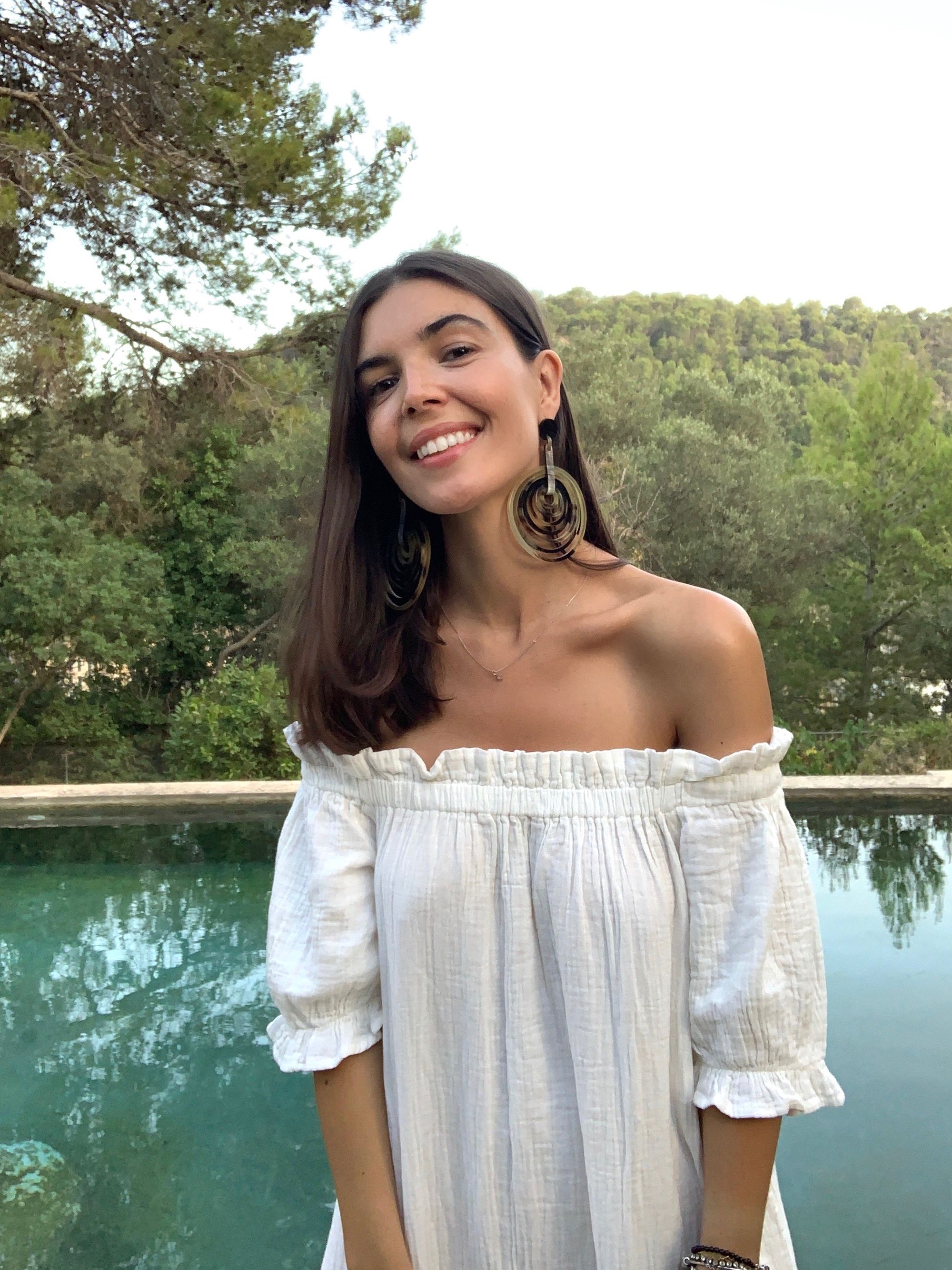 What women inspire you?
All those that are authentic, that can tell you something, that above everything and everyone you can look into their eyes and see truth.
The rest is pretty much the same to me.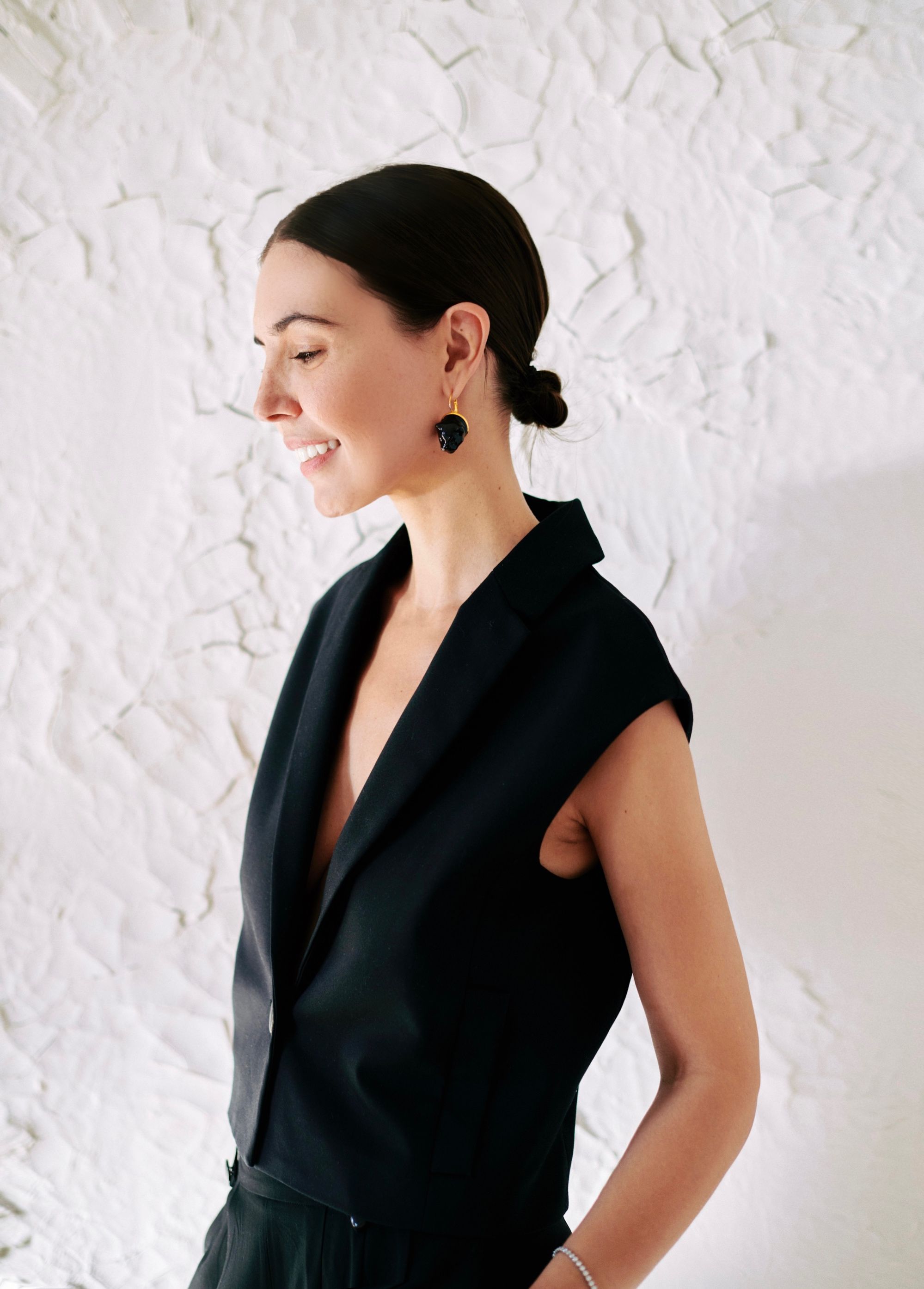 What does happiness mean to you?
I guess happiness can be the closest thing to peace of mind.
To feel that at that moment everything is in its place in a harmonious way and there is no major concern at that moment, and simply all your senses are aligned to feel that life is infinitely worthwhile.
foto: Ylenia López-Llata