Dana is one of my favourite women. I deeply admire her style, and I have tremendous respect for her values. She is kind and beautiful, strong yet delicate. She has a sort of uniqueness that comes along with greatness at its finest, both inside and out.
And I am more than happy and proud of this second interview with her. We have talked about her transformation over the past years, her amazing business, www.stylinginparis.com, about sustainable fashion, inspiring women and places to visit in Brașov, Bucharest and Paris.
I cross my heart, it is one of my loveliest interviews.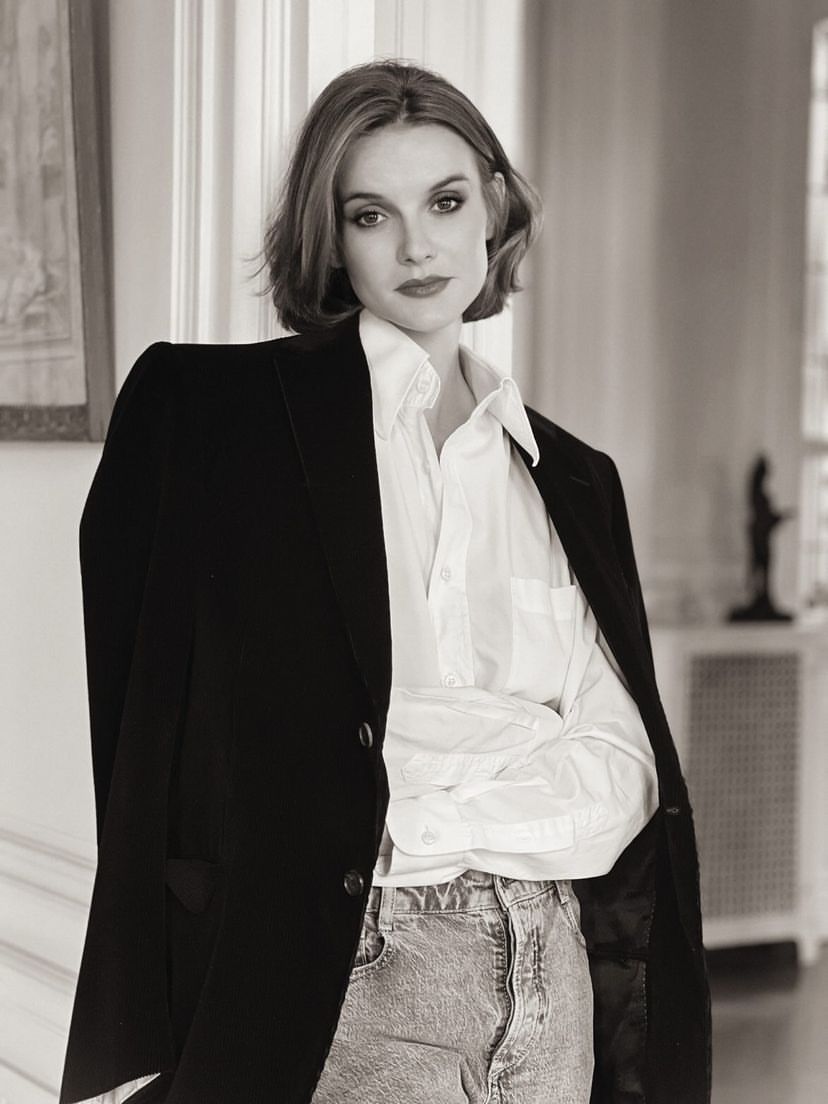 We had the first interview in November 2019. How is Dana today compared to Dana then?
Dana from today has achieved the freedom that she was longing for. In a very unexpected and unplanned form. We often get what we want but not always as we imagined it will.
Today I have my own business.
I have finally become French.
I am stronger, with a clear vision of what I want for my soul.
I am still learning how to balance my dark side and light side within me. I am still a work in progress.
I said it then, I repeat it now, because it seems to me that this opinion of mine suits you even better today: you seem to me to be detached from the group of effortlessly chic French women and with that impeccable, natural beauty, with an overwhelming good taste. In what way has the field in which you operate shaped your style?
I am constantly shaping my style and my taste. I am constantly learning and training my aesthetic eye with art, movies, books and a lot of time spent in nature.
But mostly I think what you see from the outside is that I stand very firm on my values. My friends often tell me I am too serious and strict.
I am extremely picky all the time. When it comes to recommending pieces for my clients I always think of the timelessness of a piece, of how I style it with the rest of the wardrobe in order to create as many different outfits with it. I think about how it will wear in time after many washes and dry cleaning.
I am extremely sensitive about the customer service of a brand, of the feedback I have from my clients on the fit, on how realistic a product it is or not compared with the editorial photos the brand has online.
I do a lot of research in order to find sustainable brands. I try learning more and more about sustainability in fashion and always share my knowledge with my clients in order to spread the important information.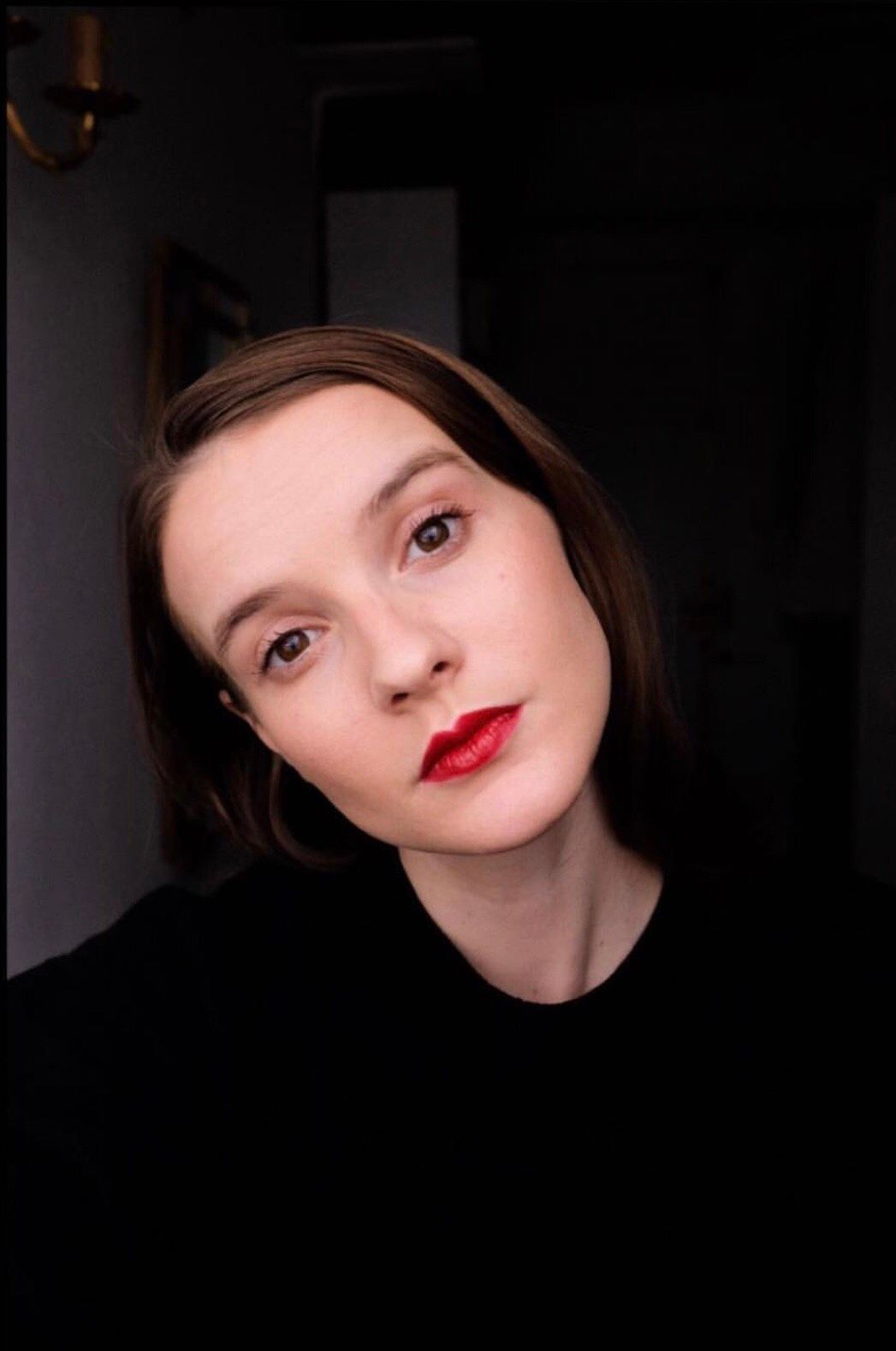 I strongly believe in my values and work ethic and I know that even with a small community there is change.
But lastly I think good taste comes with saying no very often and being clear about my values.
There are many refusals on both sides of the screen when I bring up the fact that I do not work with fast fashion. Sometimes, there are months where maybe I cannot afford to refuse clients but my values are stronger the any financial satisfaction, and with this decision it has been created a natural selection aligned with my values.
I have a more intimate community, based on discretion and peaceful styling quests, which in today's society is absolutely the opposite of the strategy of success.
I am learning to make room for the fear that comes with all this decisions that I make with my business and I am proud that after 3 years I am been able to maintain a critical distance with the fashion world that I have so little interest about and not let the social pressure overwhelm my creativity and sensitivity, topic that has been for me for a long time a struggle.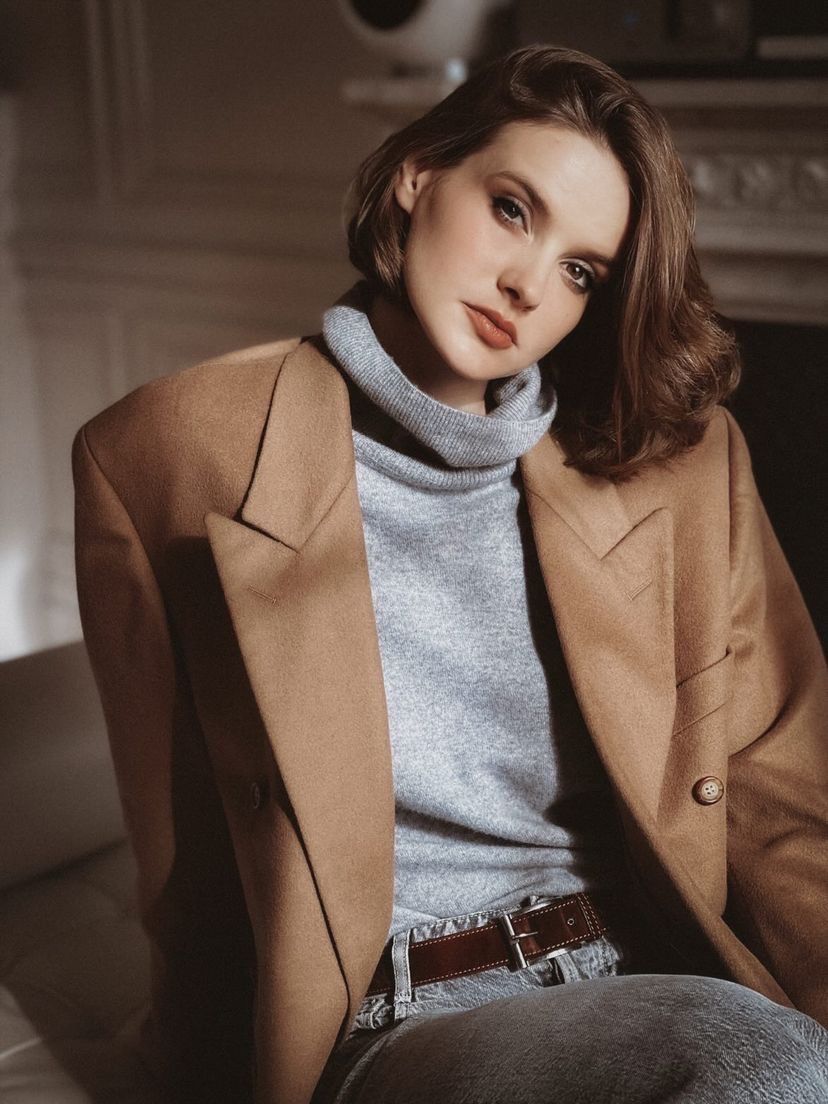 Do sensitive or hypersensitive people have a place in the business world? How do you play after jungle rules but still keep your values?
How do you stay true to yourself when all the voices around are so loud, how do you keep your creativity alive when extravaganza has a bigger space?
I don't know the answers to all of the questions but the only thing that works for me is to just keep working.
Can you tell me about your project www.stylinginparis.com?
I created a very intimate project that offers personalised styling services, including a process of curation, personal shopping and guidance towards (re)creating a personal style. My work process is both intimate and deeply personal. I adapt every single time to my clients needs and struggles, to her lifestyle, her job, her body's transformations.
I often work with my clients on how to choose clothes that adequately fit our body, creating beautiful wardrobes by taking practical necessities and turning them into something that maybe looks slightly more creative. It is often a sinuous process. We allow clothes to dictate our body shape rather than the other way around.
We have a hard time letting go and getting out of our comfort zone.
The process is to always find clean lines and subtle tailoring that adapts to the person who wears it, becoming whatever it needs to be while wearing it. Clothes hold the ability to function both psychically and physically as a kind of protective armour, a protective façade for all the anxieties around the female body, an intimate but strong wrapping.
Your aesthetic universe is not limited to clothes and accessories, so please recommend to me your favourite places in Bucharest, Brașov and Paris.
In Brasov, where I am based for now, I recommend hiking. We have amazing places to hike, amazing people who organise amazing trails, hunting sunrises and sunsets, which you remember is still one of the things that fills my cup with love, peace and good energy. My favourite place to eat is still Artegianale, the place where you and I first met in person. And very happy for them that they opened a second location in the city centre.
I mostly love Bucharest for my friends there. When I go for the day for work I love stopping for breakfast and lunch at Frudisiac, it's one of those places that feels like home, the staff and food there is something else. Beans and Dots has a beautiful energy too. For an amazing experience in nature Singureni Manor is a must visit place.
In Paris, Le Bon Marché for shopping, Le Marais for food, coffee, art and street-style, Café de Flore for people watching, Pont Alexandre III for the sunset show.
How would you see me dressed? For example, 3 different people - designers - told me that they see me in white, that white is my colour.
They said that with a reason. You are Light and you are spreading light. In my vision, clothes often carry a strongly autobiographical element. So it is less about the clothes, but the story you want to tell with them.
Choosing the right outfit can always create the «mood of the day». Depending on how you choose them, your outfits hold the power for you to have great day while on stage for a conference day, an ideal day if you want to spend your day with yourself seeing art, going for a coffee by yourself, a dream day if you decide to go on a date with your lover or a friend.
I saw you in a red linen dress that suits your feminine side very well. I would say maybe for your next tryings go for silk dresses, you'll feel even more feminine and super sexy.
What women inspire you, Dana?
The women that I have in my life right now.I know they will be reading this so I just want to tell you how grateful I am for having you in my life.
I am inspired by the women who are strong, sensitive and vulnerable. I have in my life women with great values and hearts filled with kindness and love, that are constantly investing in their own growth and spreading education.
I am inspired by the women in my life who are fierce and are not to speak up for what they stand for. I am inspired by the women who have their lives filled with hard work, intelligence, breaking glass ceilings and constantly supporting and helping others.
What does happiness mean to you?
A healthy body, peace of mind and a heart filled with love.
Abonează-te, lasă-te inspirată.
♡ Inspiration Avalanche - Conținut exclusiv pentru abonați.
Mă abonez ♡