Last year, I invited Begoña to tell me more about her nomadic lifestyle, her passion for art and everything that's beautiful and peculiar.
She is so special and authentic, I couldn't help but ask for this second discussion, this time about her lovely brand, Musa Kimonos.
You already know I love and deeply cherish sustainable brands, so here it is the story of another one. I really hope you will appreciate and decide to own a Musa kimono, collar or crown.
They are made for bohemians and dreamers and I think we all have a free spirit within us.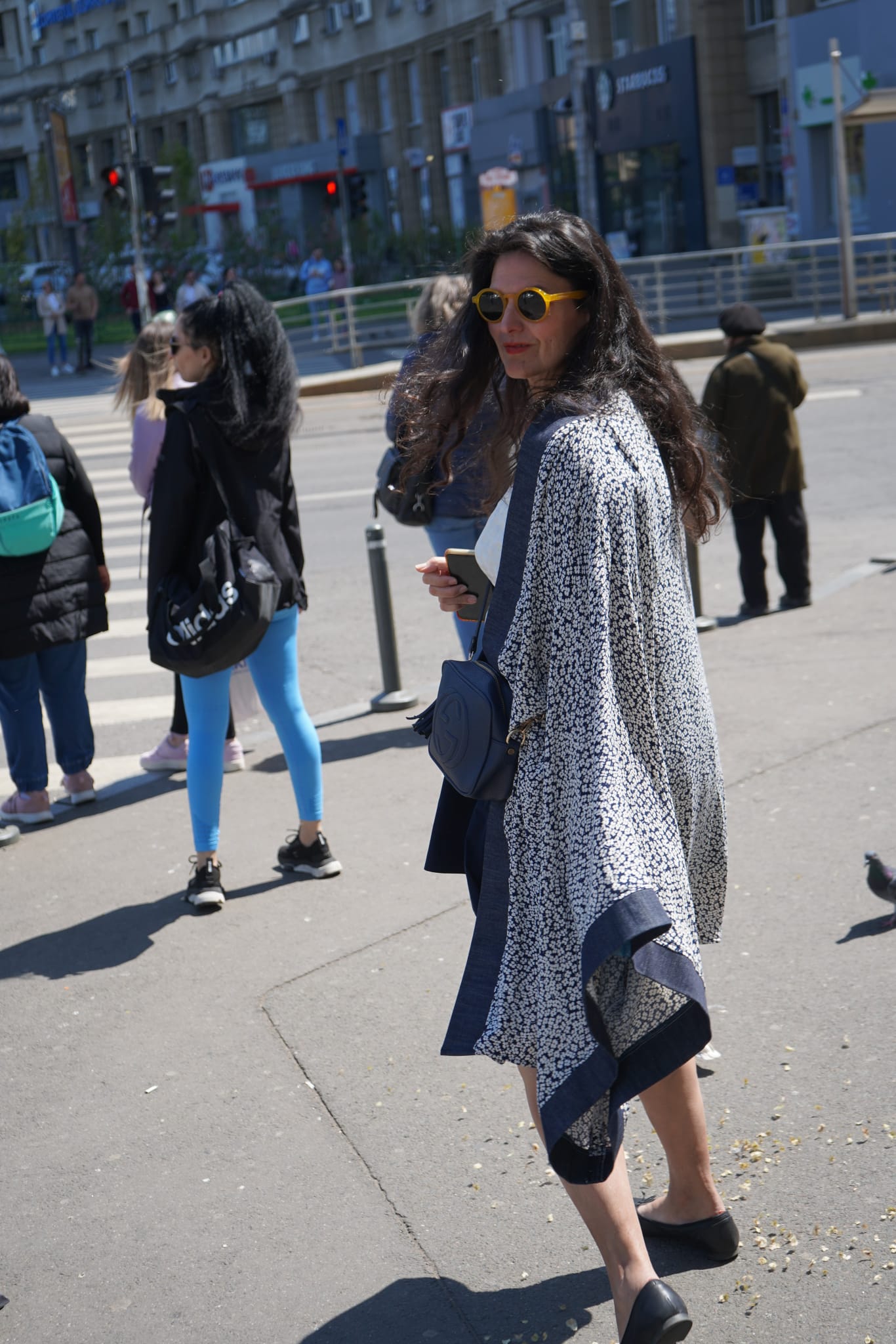 Tell me the story behind the brand Musa Kimonos.
Thank you, Raluca, for inviting me again for an interview. I've always had a huge creative side, with periods focused on painting, photography, sewing and many others. I like to create clothes, transform them or mix styles. My inspiration comes from my trips. I love ethnic clothes, mixed with timeless pieces creating a bohemian result.
I like vintage clothes, the British traditional style, the Sherlock Holmes and the British outfit used for hunting activities. Well, I love creating styles and moods. For the past years, I had a big fascination for Japan. I travelled there in July 2019 and bought my collection of original japanese kimonos.
I never thought of making clothes for selling because I have a 40 hours per week job! But...when the Covid started, I was new in Bucharest and I had this idea of making kimonos for selling as a hobby.
That was the start, since then I am just letting myself flow.
I love something you wrote on your Instagram account about your kimonos: "Fabrics found on the Silk road transformed into timeless kimonos for bohemians and dreamers". Which attributes enhance your brand?
My kimonos are unique and timeless, they cannot be found in any shop, so when you wear one you will feel authentic and special.
I buy fabrics when I travel abroad and most of them are antique materials (from Bulgaria and Romania) or antique combined with actual ones as the Toile de Jouy Collection (French with hemp bought from the Romanian peasants). Each kimono is designed specifically.
In terms of manufacturing, each kimono is elaborated independently by a lady and her mother (both Romanians, lovely).
At the beginning of Musa, we talked for hours about each piece. Now, when we meet, we exchange fabrics and kimonos and talk about us. After we review what we have, the long chats start!
What do you think about these 3 concepts: slow, premium, ethical fashion? :-)
Slow. Yes, I am slow. I'm never in a hurry and I'm never stressed. Musa is a hobby, this means I must have fun, I must enjoy the process. When, at some point, I felt nervous, I stopped immediately. Yes, I try to make more, to take photos, to post...but when I want, without any pressure. This means slow for Musa.
Premium. This is Balenciaga or Armani, their clothes are above perfection, they fit as a glove. I am very modest, I never studied tayloring. I have a sense for the quality of fabrics, also good eye for the finishing part, but I am learning every day from my mistakes.
Ethical fashion. As sustainable, recycled, local or handmade…all concepts made with good soul, but finally they are an excuse to keep the engine of the massive consumption alive. The (so called) developed countries are buyers, accumulators of goods, prefering to buy than to experience and develope as persons.
How is the woman who indulges her heart and body with Musa Kimonos pieces?
A woman that wants to look different and authentic. She is daydreaming at a romantic moment with someone special watching a sunset and dresses according to that feeling.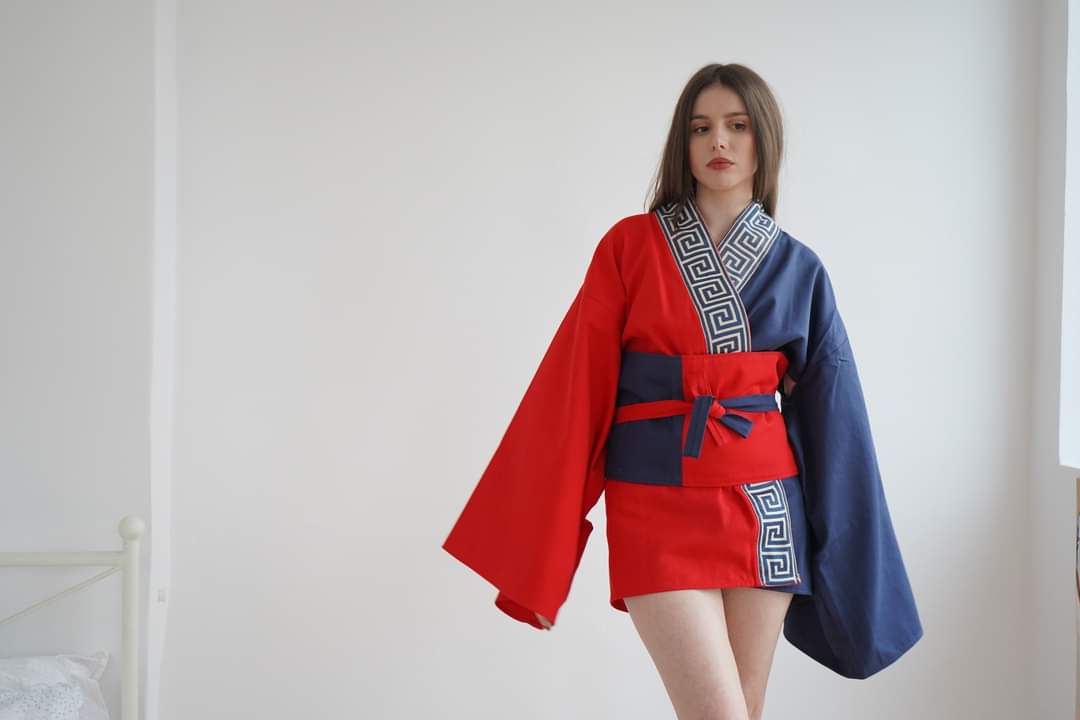 What women inspire you?
The ones that found happiness, balance, are in peace, have a goal.
Fashion is often considered a frivolity. In your opinion, what is the main role of clothes besides covering our bodies?
Clothes give us a mood, a feeling, but with a few pieces is enough. And the rest is frivolity, yes, the shopping therapy, ay ay ay!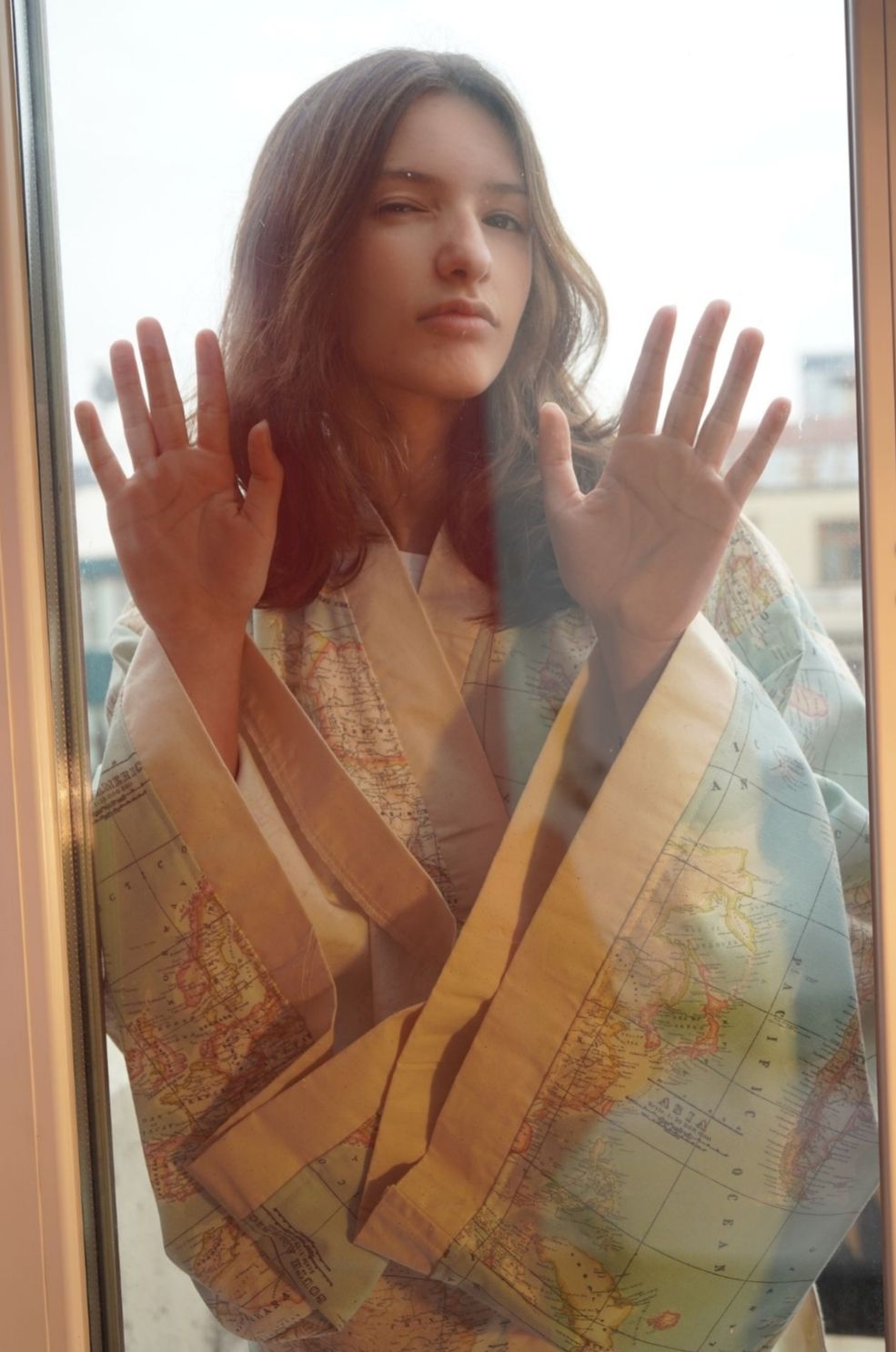 My favourite piece from the kimonos collections is the one you called "Toile de Jouy". Which one is your favourite so far?
I love the Toile de Jouy too, combined with neck and belt. The end of sleeves is adorned with a rustic hemp. Did you see the world map kimono, only for travellers? I also like the ones made of wool or thick cotton (antique pieces that come in rolls or kilims). And then I had some very special with Liberty London fabrics, some with denim in colours combined with silk.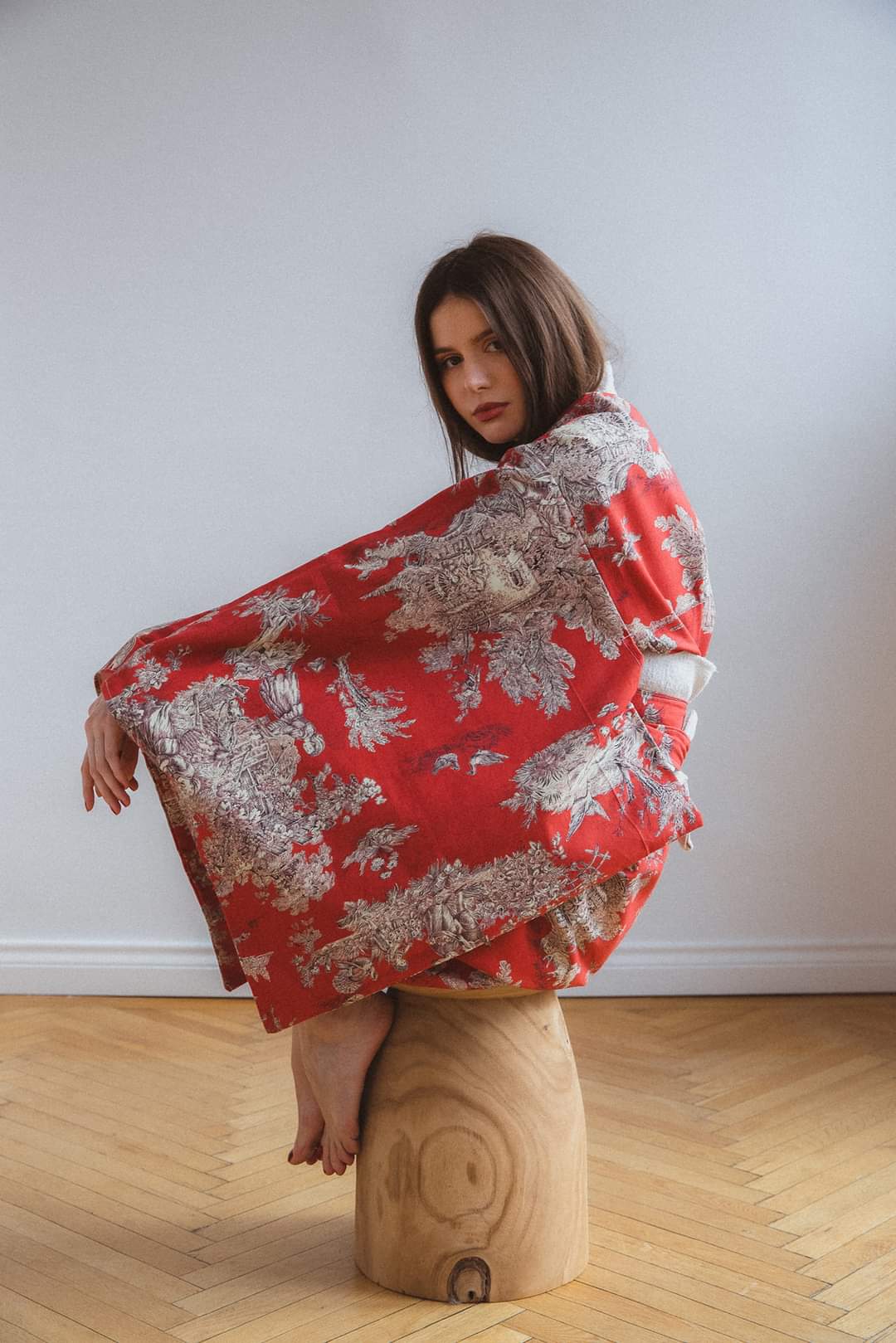 Musa Kimonos doesn't create only kimonos. Your crowns and your collars are very fashionable too. Why did you choose to create these two items alongside the kimonos?
I am making many more things apart kimonos, dresses, blouses, skirts, more types of collars. I just don't have more time to show everything.
Last Christmas, I photographed my nephews and it suddenly dawned on me that I love photography so much that I sometimes buy or create props. I had made one crown for each child. When I met Felicia and we had that collab together, I started receiving orders for all the members of the families.
About the sailor collar. My mother had a dress with sailor collar and a jacket, and she gave me both of them long time ago. When I was pregnant with my daughter, I started buying beautiful fabrics and made different models of collars including a sailor one of course. I had took some photos just for fun and then the party had begun!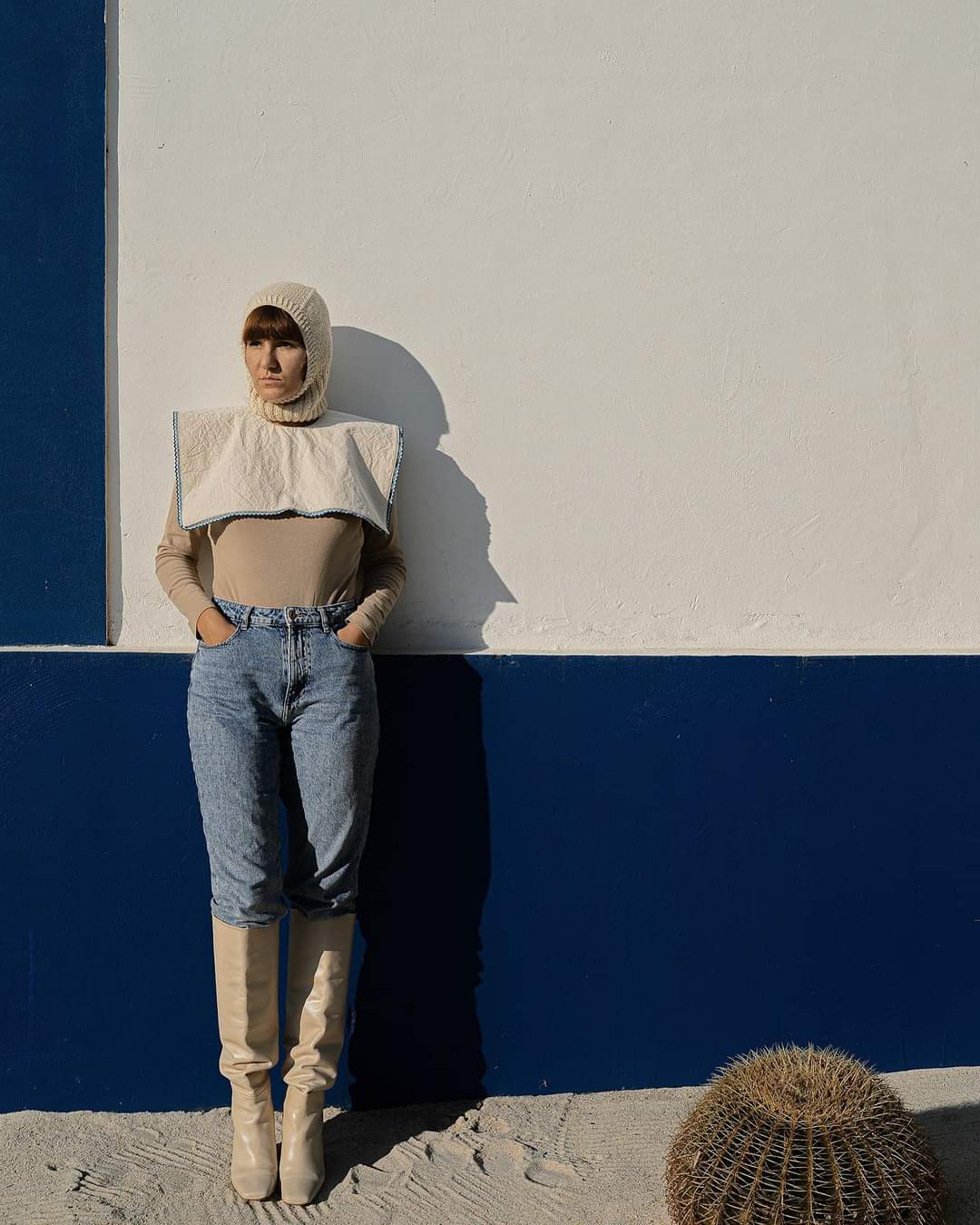 I am truly in love with Felicia Simion wearing your kimonos.Tell me more about this special collaboration.
I am in love with Felicia, too! Since I have arrived in Bucharest. I did my research of creators and she appeared fast. She collapsed me! And I thought I was never going to meet her until one day our common friend, Olga Vintaniuc, wrote me about a vision she had: and exhibition with Felicia´s photos and Musa Kimonos. I was so shocked! After we had met, the three of us, the dream came true! I am a lucky person. I have met super interesting ladies here, you too, Raluca.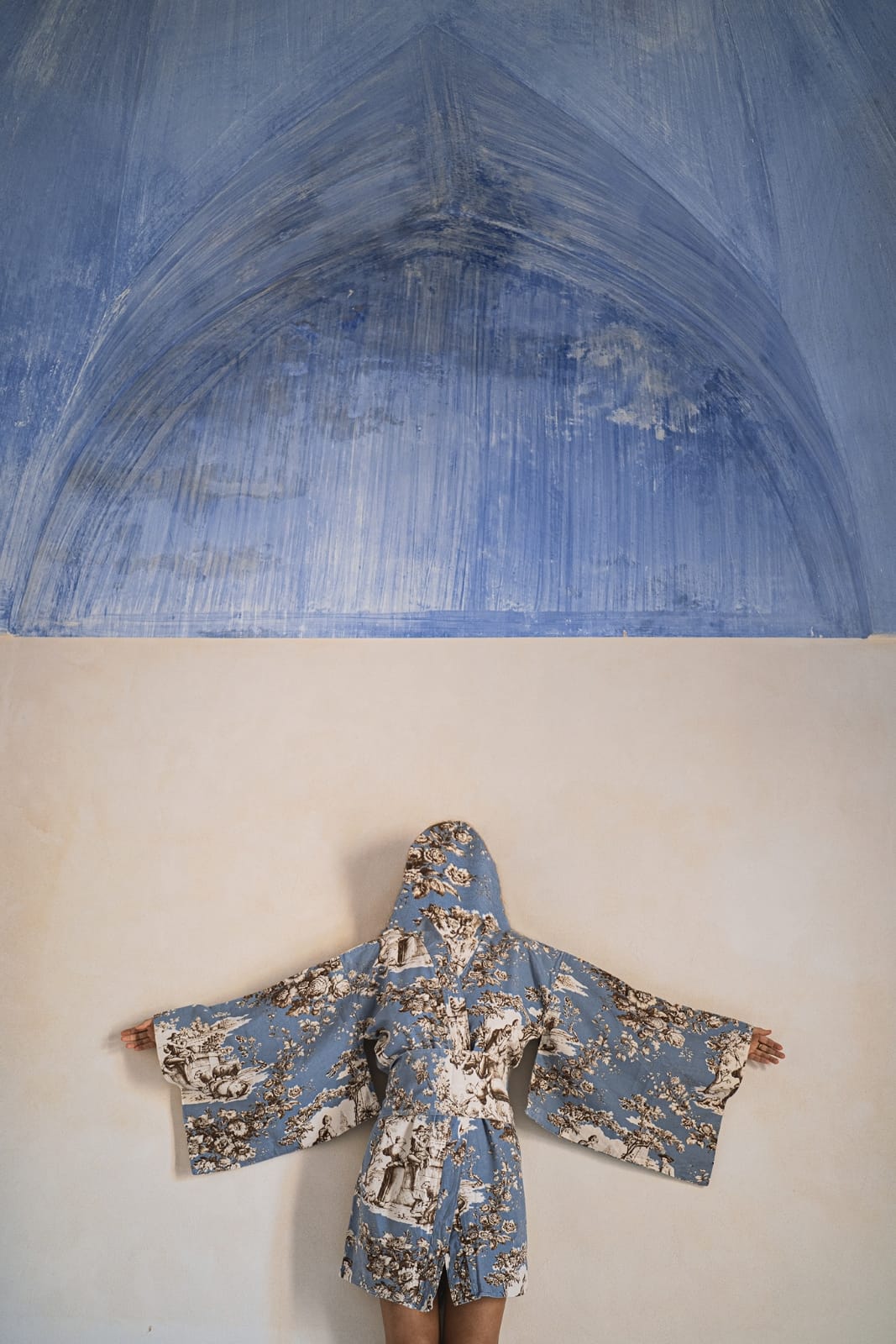 Abonează-te, lasă-te inspirată.
♡ Inspiration Avalanche - Conținut exclusiv pentru abonați.
Mă abonez ♡