Darya and Denis are definitely my kind of people.
They succeeded in creating, in just a few years, a quiet luxury brand that originated in the Republic of Moldova and is now known and appreciated throughout Europe.
So I was inspired to connect with Darya once more regarding their milestones, upcoming collection, and the essential items in a woman's fall/winter wardrobe.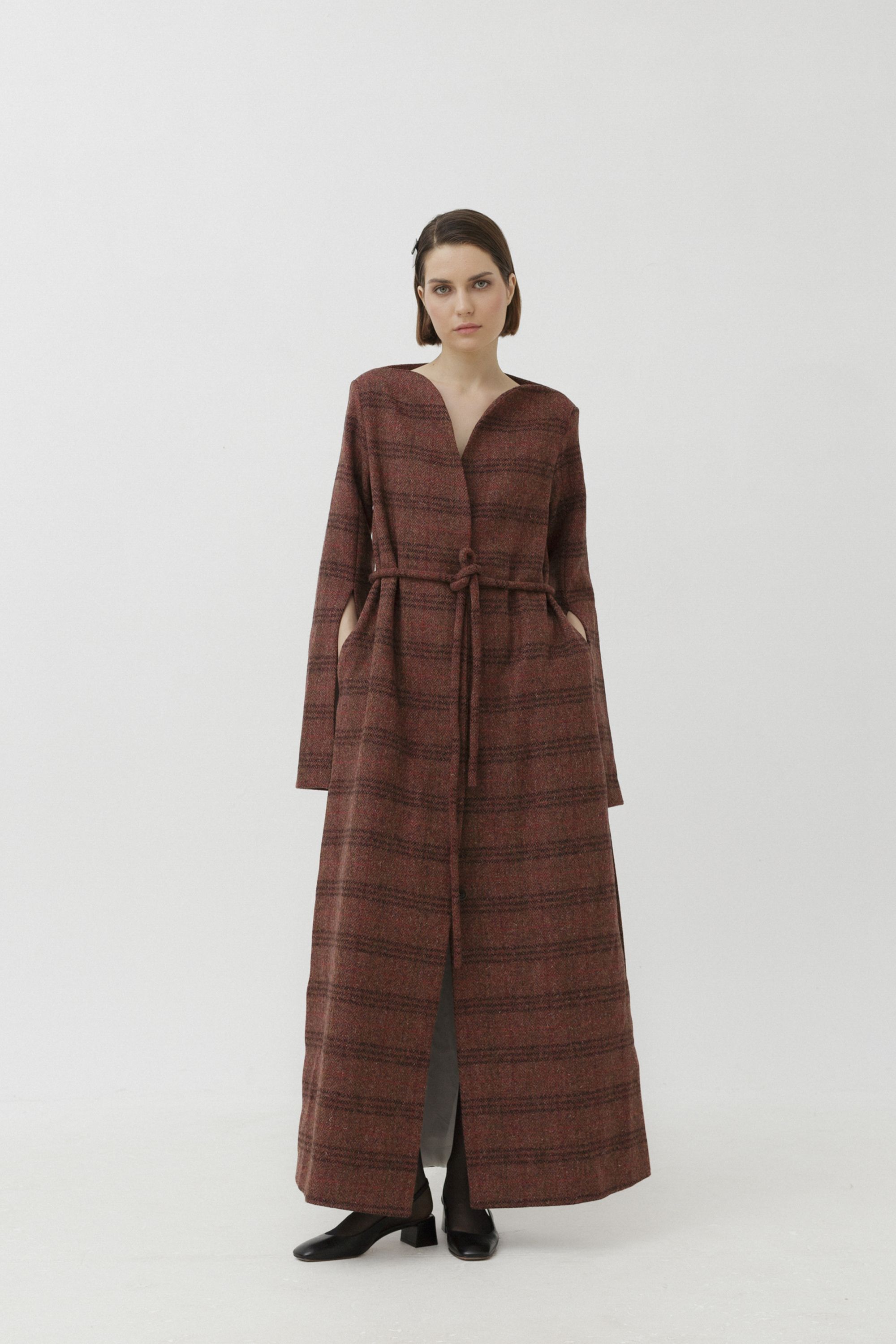 In February, we had our first interview together. How is OK KINO different now than it was at the beginning of the year?
OK KINO has undergone significant changes since the beginning of the year. We achieved important milestones, such as our first runway show and our first showroom during Fashion Week.
This year has allowed us to delve deeper into our design identity and gain a better understanding of ourselves. We are currently focused on creating a new collection set to be unveiled in the spring. I suppose it'll be a more personal and distinctive expression of our brand.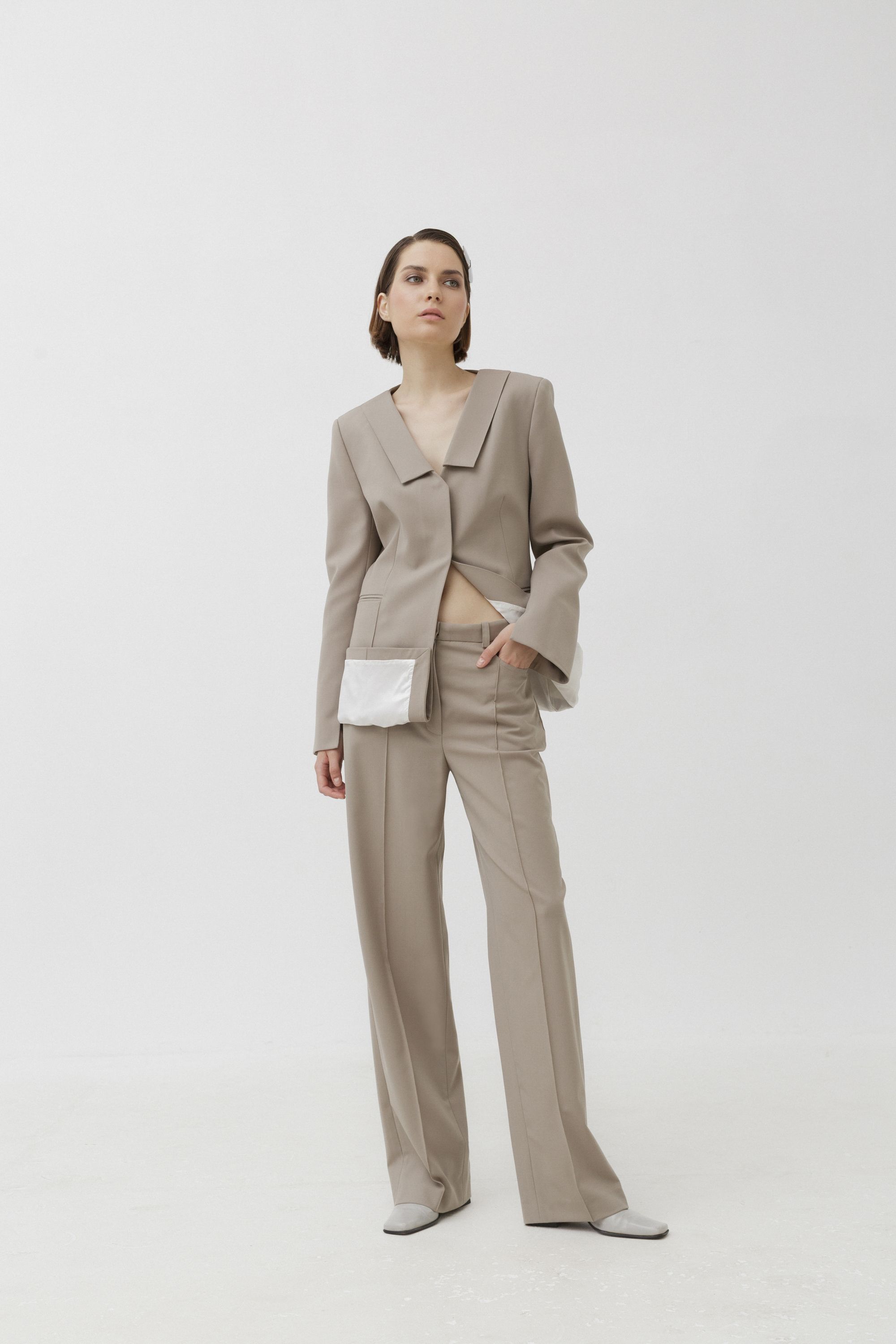 OK KINO attended Milan Fashion Week in September. Please tell me more about this accomplishment.
Attending Milan Fashion Week was a truly enjoyable accomplishment for us. It was a new experience for our brand, as Camera Nazionale della Moda selects only 6–10 brands from around the world to support, providing a valuable platform.
We presented our collection as part of the "Designers For The Planet" showroom, a project that focuses on emerging brands committed to sustainability.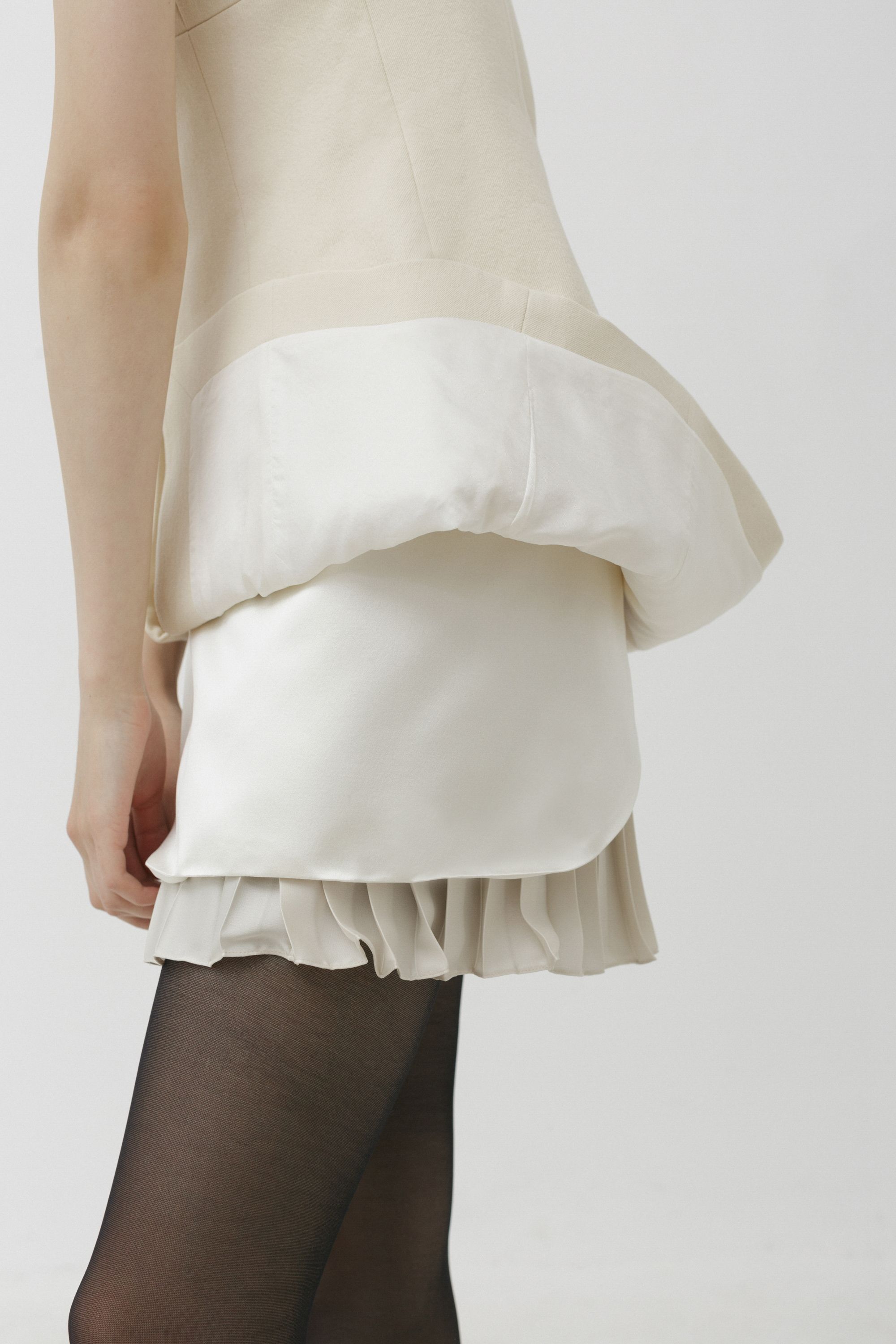 What about your participation at Tbilisi Fashion Week in May? How did you and Denis find the experience?
We were deeply honoured to be among the chosen brands, and it also provided a fantastic opportunity to connect with interesting people in the fashion industry.
This has been a long-time dream of mine. I adore Georgian designers: Aleksandre Akhalkatsishvili, Irakli Rusadze, and many others.
Our participation at Mercedes-Benz Fashion Week in Tbilisi was a remarkable experience. It marked our first runway show, and both Denis and I thoroughly enjoyed every aspect of it. From the well-organised event to the captivating city of Tbilisi itself, the experience was truly memorable.
This winter, I will proudly wear my 'Ileana' Balaclava. Please elaborate on this sort of add-on for me. How do females perceive it?
It's great to hear that!
This was one of the first knitted items we created for the OK KINO. It takes the form of a balaclava with a subtly V-shaped silhouette, crafted from soft and fluffy wool.
In the previous season, it ranked among our most sought-after pieces. In our latest collection, we've nurtured and extended this concept, adding the balaclava with a seamlessly knitted bottom. We hope it continues to captivate the interest of our customers.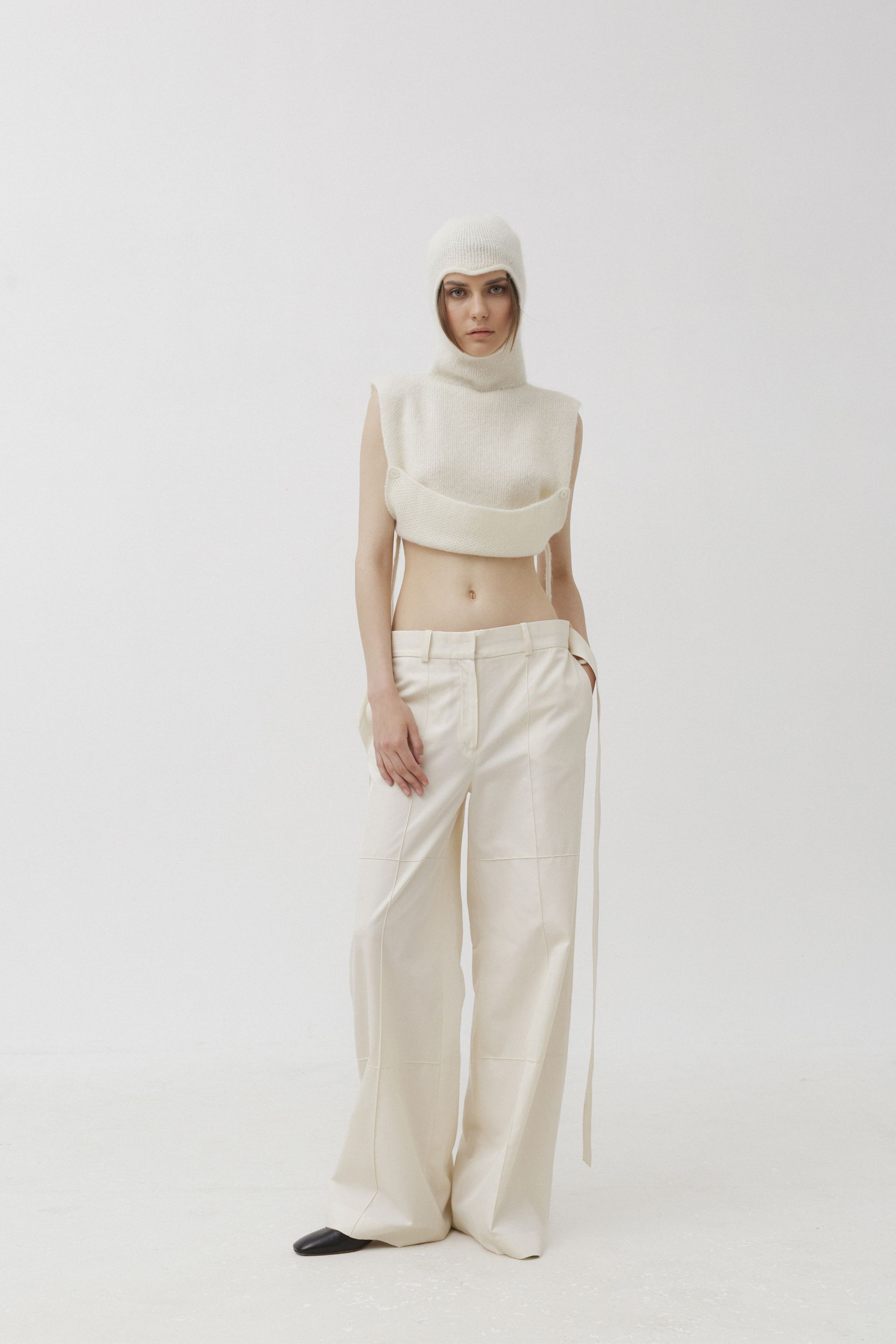 What items from your current and previous collections would you recommend for a woman's fall/winter wardrobe?
I'm particularly drawn to the layered looks, and the first thing that comes to mind is a suit paired with a woollen overcoat.
In our collection, both suits and coats are offered in different colours and silhouettes, sharing the common thread of their extended form. Within our latest collection, we presented several knitted items, including a sweater with a knitted apron.
Crafted from soft wool, these pieces are designed to be worn together or as distinct items, enhancing the versatility of the wardrobe.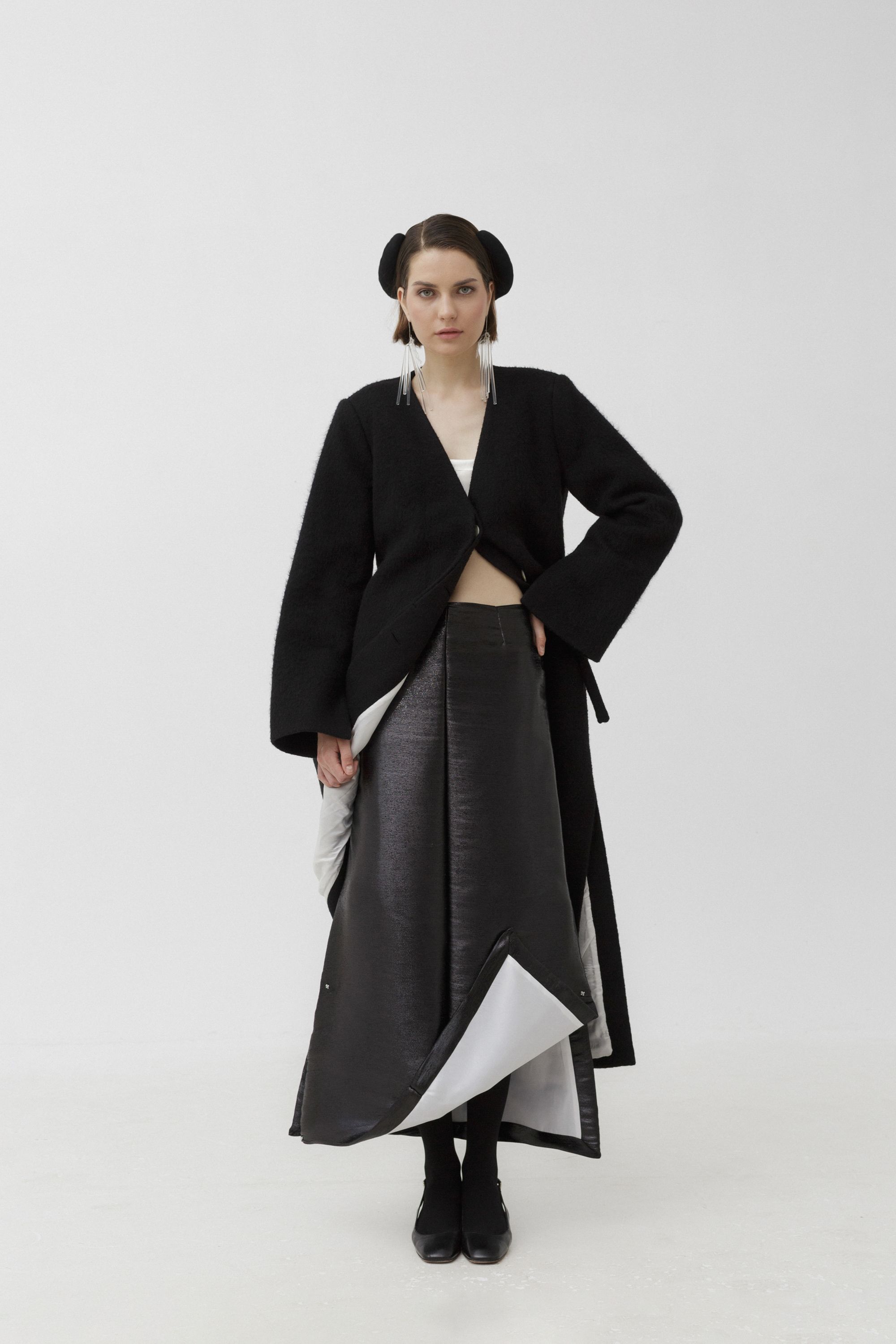 Are you working on a new collection right now?
Yes, we are currently in the process of developing a new collection. We intend to present it in the spring. The past year has been a period of remarkable activity for us, providing deeper insights into our brand's identity.
We suppose that the upcoming collection will showcase a more personal and intimate dimension of our work.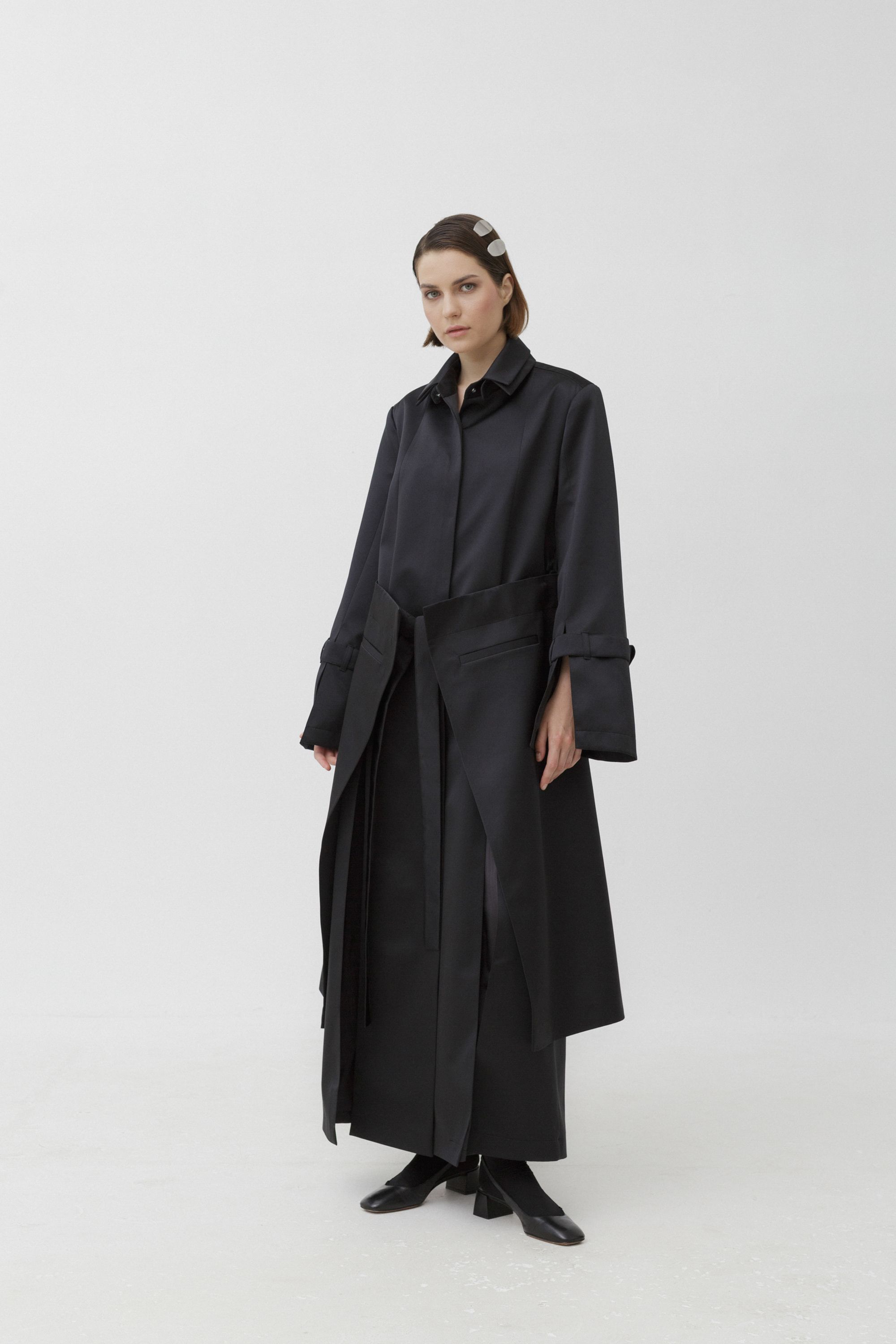 Nowadays, we hear a lot about 'quiet luxury' What are your thoughts on this concept, and what impact can it have on people's perceptions of the fashion industry?
I genuinely like this direction. It is a positive shift towards understated fashion.
"Quiet luxury" encourages people to value quality over quantity and avoid excessive spending. It can lead to more sustainable, individualistic, and mindful consumer choices, which are better for the environment and individual well-being.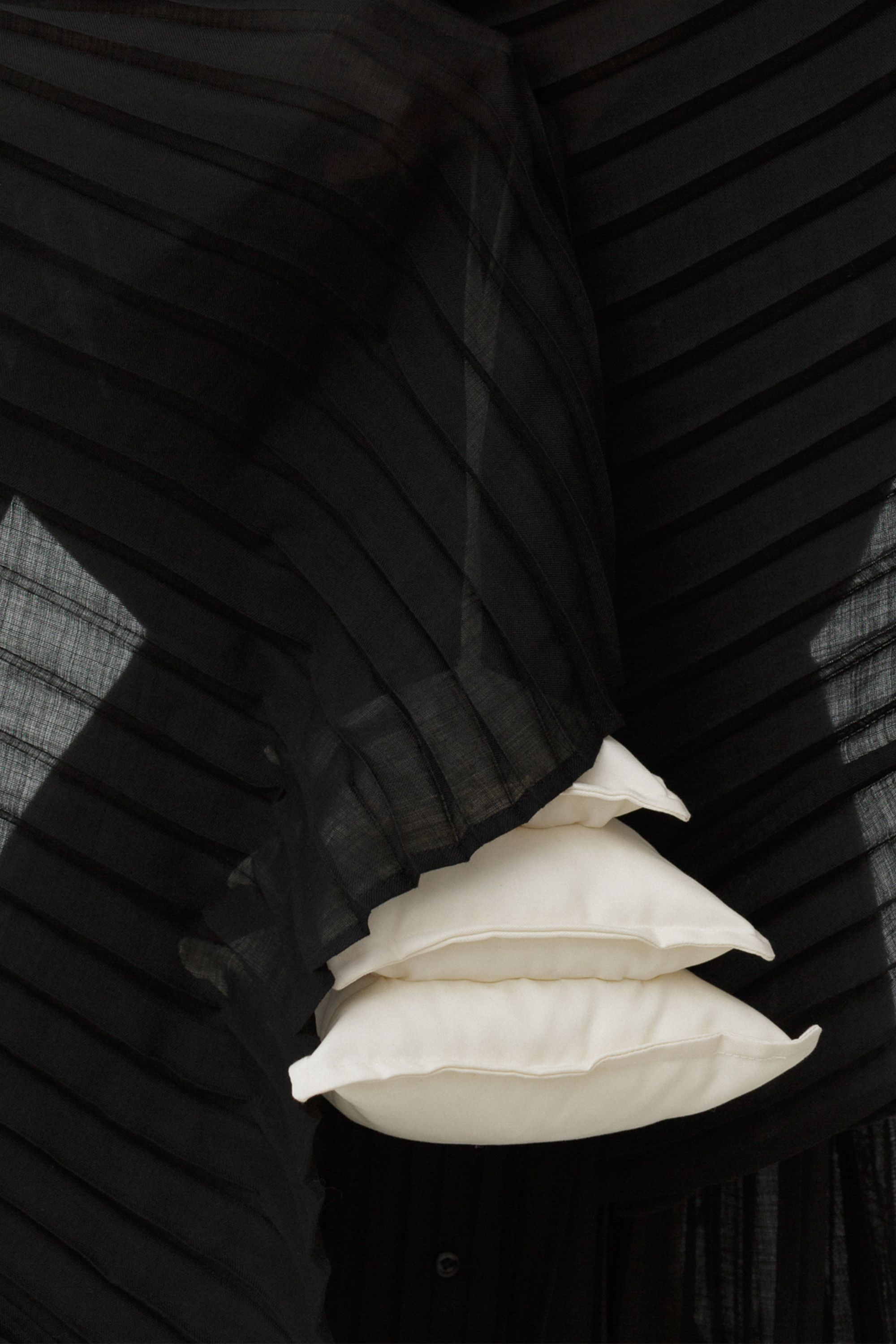 I have a lot of admiration and respect for brands that invest in telling great stories and taking amazing photos. You do not just make clothes; you spread beauty in a variety of other forms and areas as well. Tell me more about your decision to invest time, money, and creativity in professional photography for your collections.
Thank you for such kind words. For us, this is an important stage, almost an extension of our collection.
Even during the creation and tailoring of garments, we contemplate their presentation. Given that a part of our audience makes online purchases, we recognise the importance of conveying not just the visual image of the items but also their aesthetic ambiance.
This noble universe of yours is complemented by www.studiookkino.com. Are you shipping throughout Europe?
Sure, we deliver to Europe. :)
Photos: OK KINO