I sometimes wonder: how did I get so lucky? I have this amazing appetite for beauty at its finest, I crave for not so ordinary people, kind human beings, exceptional people. And I'm so lucky to have Felicia, who is one of them, in my life.
This is our third interview together (1&2) and each time I am even more excited to share with you her amazing universe. Felicia is in a class of its own, she is that precious and rare.
We have talked about her recent work, womanhood, lovely Romanian brands, the real meaning of happiness. This is an interview like a daydream. Please, read it with your eyes and heart wide open.
Felicia, tell me more about Departures, one of the most beautiful and out of this world photography projects I have ever seen.
Raluca, thank you for these kindest words. Departures is a series of travels I have undertaken during a period of 4 months across various European countries. I began this project as a challenge to travel and work at the same time, by creating artistic series in aesthetic locations, like Puglia in Italy, Santorini in Greece, or the Algarve region in Portugal.
Throughout the creation of the photos, I collaborated with talented Romanian designers and crafted stories through self-portraiture. Unfortunately, due personal circumstances, I had to pause the project, but I hope that I will come back to it soon.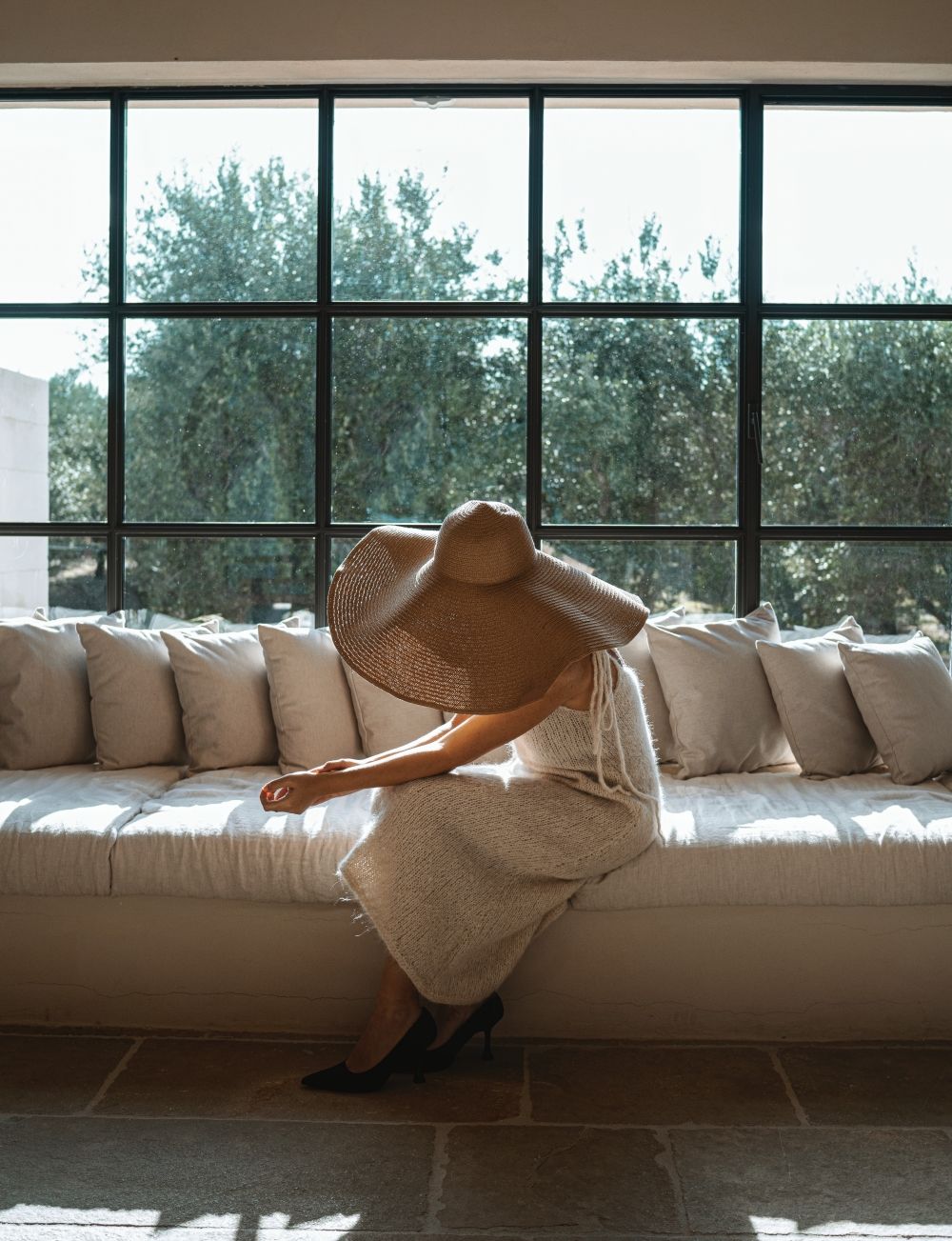 I highly admire each collaboration you have with Romanian brands. Which are your favourite ones and why do you choose them over mass market brands?
I personally enjoy working with local brands, often helping each other in creating beautiful stories. Among them count AIRE, Ami Amalia, Hatsbazaar, Grapadina, Musa Kimonos, Lali Wear, Atelier Isabelle Vijiac and a few others whom I know I can count on when crafting new ideas and concepts.
I choose them because they work organically and carefully, because they have a real vision and also believe in their creations above all. And also because most of them have become dear friends.
I have tremendous respect for your work because you are not an ordinary photographer. Your creations are like pieces of art, you build something greater than just pictures, you educate and inspire. In what way Felicia, the woman, assists Felicia, the artist, and in what way, Felicia, the artist, enhances your personal life?
That's such a beautiful question. I, indeed, gather many identities inside only one self. I am a woman, an artist, a photographer, a mother, a wife and whatnot, and all these selves support and inspire each other through everything I do.
The woman empowers the artist, the artist empowers the human in me; it's a reciprocity that I cannot get from anywhere else.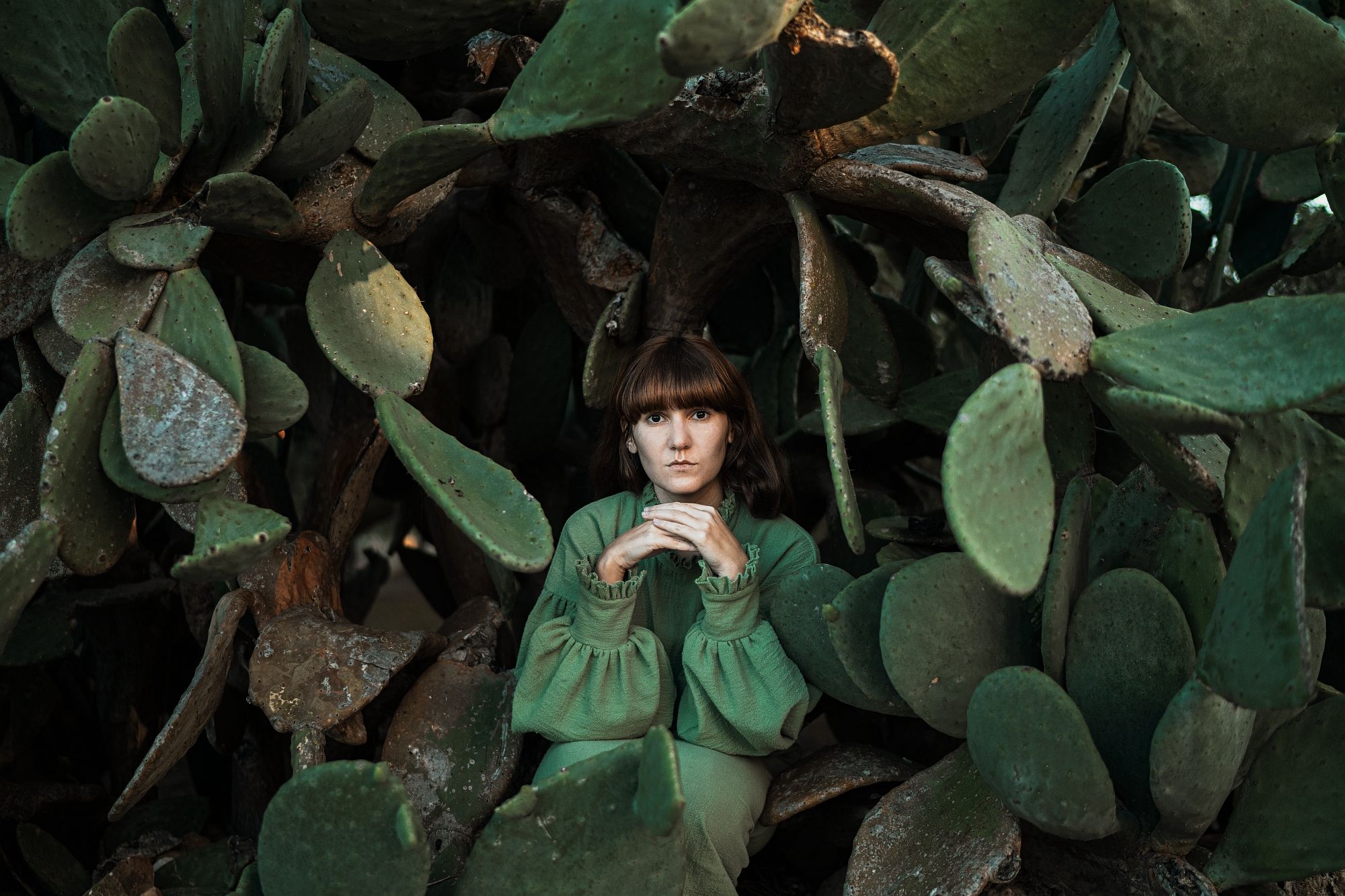 Speaking of art, let's talk about your wearable art scarves. The "Epiphany" scarf is an ongoing project?
The "Epiphany" scarf was a one-time trial, but I believe that it opened new paths that I will explore in the future. I love printing on alternative materials and silk is definitely a great option for art-wearing.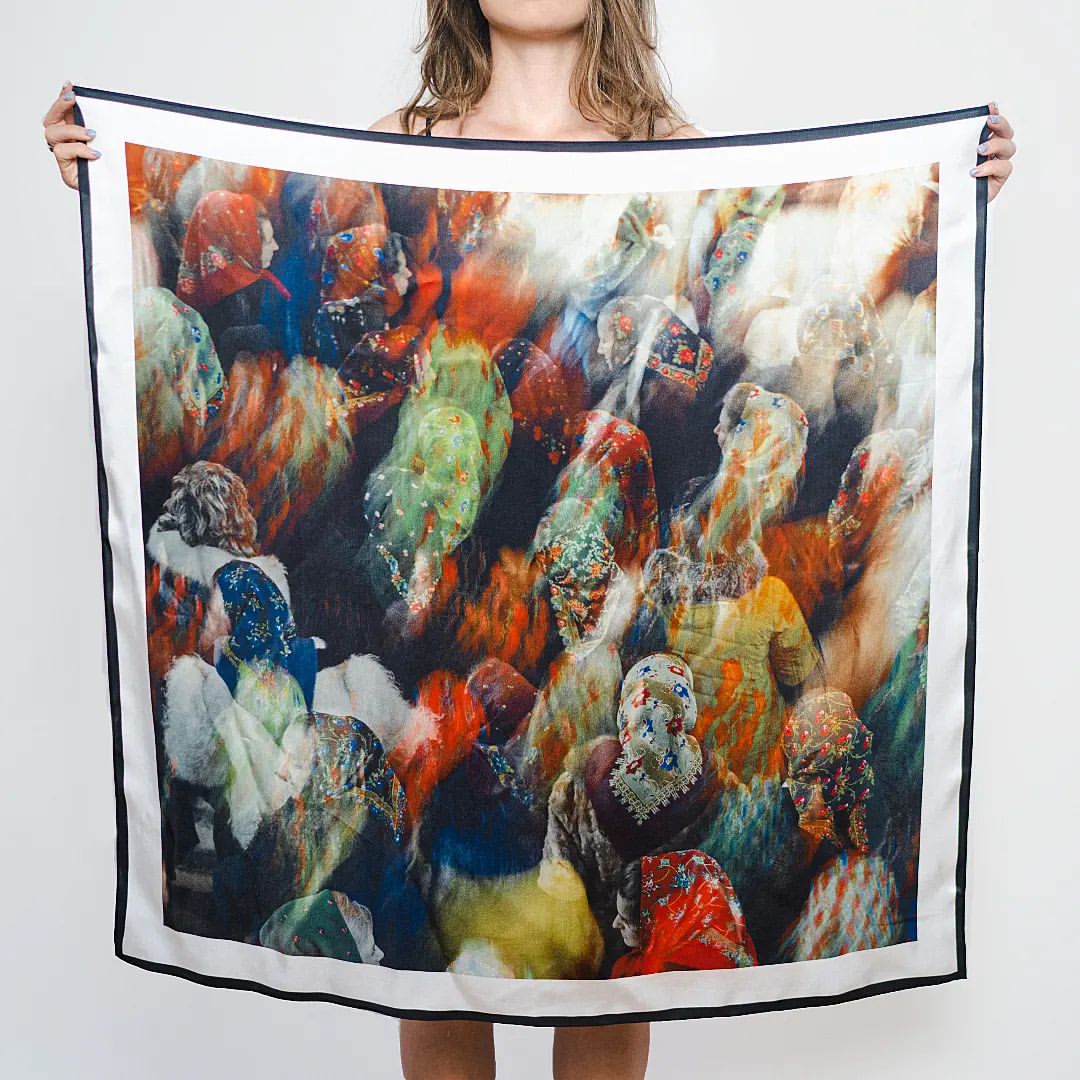 I also love Alternative selves project. Tell me more about the idea behind the photos and the core message of this project.
Alternative selves invites its viewers to contemplate their multiple identities. It is a series of surreal back-portraits inspired by artists such as Magritte, Brâncuși or Ștefan Câlția – the back option came naturally to me because I tend to hide my face when being taken a picture of.
It is an alternative way of telling something about yourself that is conveyed by simply hiding.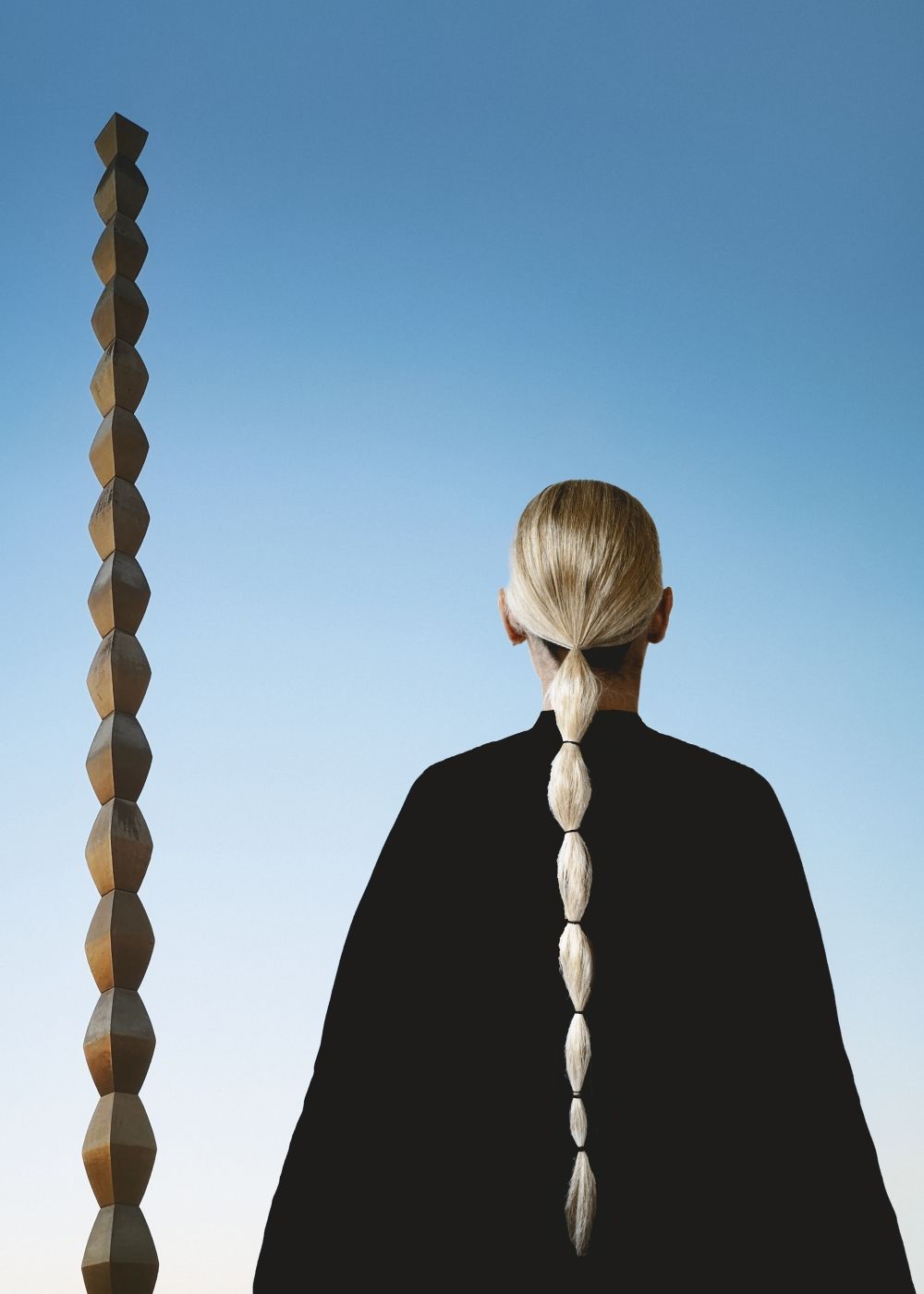 Do you have muses? Can you name them?
My current greatest muse is Aurora, my 4-year-old daughter. I cannot count the infinite ways I feel inspired by her day by day.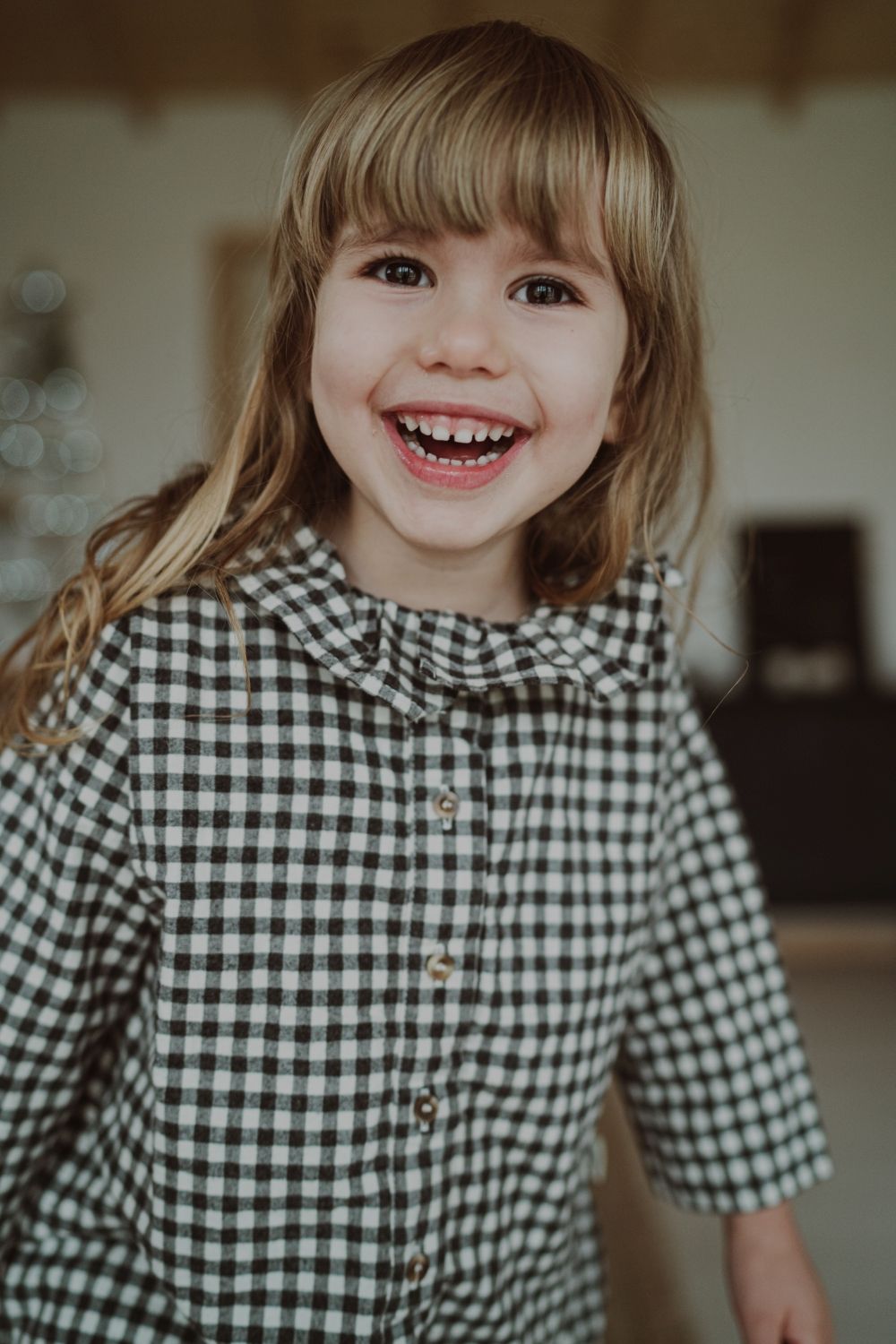 "Details matter. They create depth, and depth creates authenticity." is one of my favourite quotes. Do you resonate with it?
Absolutely. I always look for details, wherever I go, because they help to create the whole canvas. I find endless beauty in them, depth, and simply discovering something that was not seen before is truly a joy.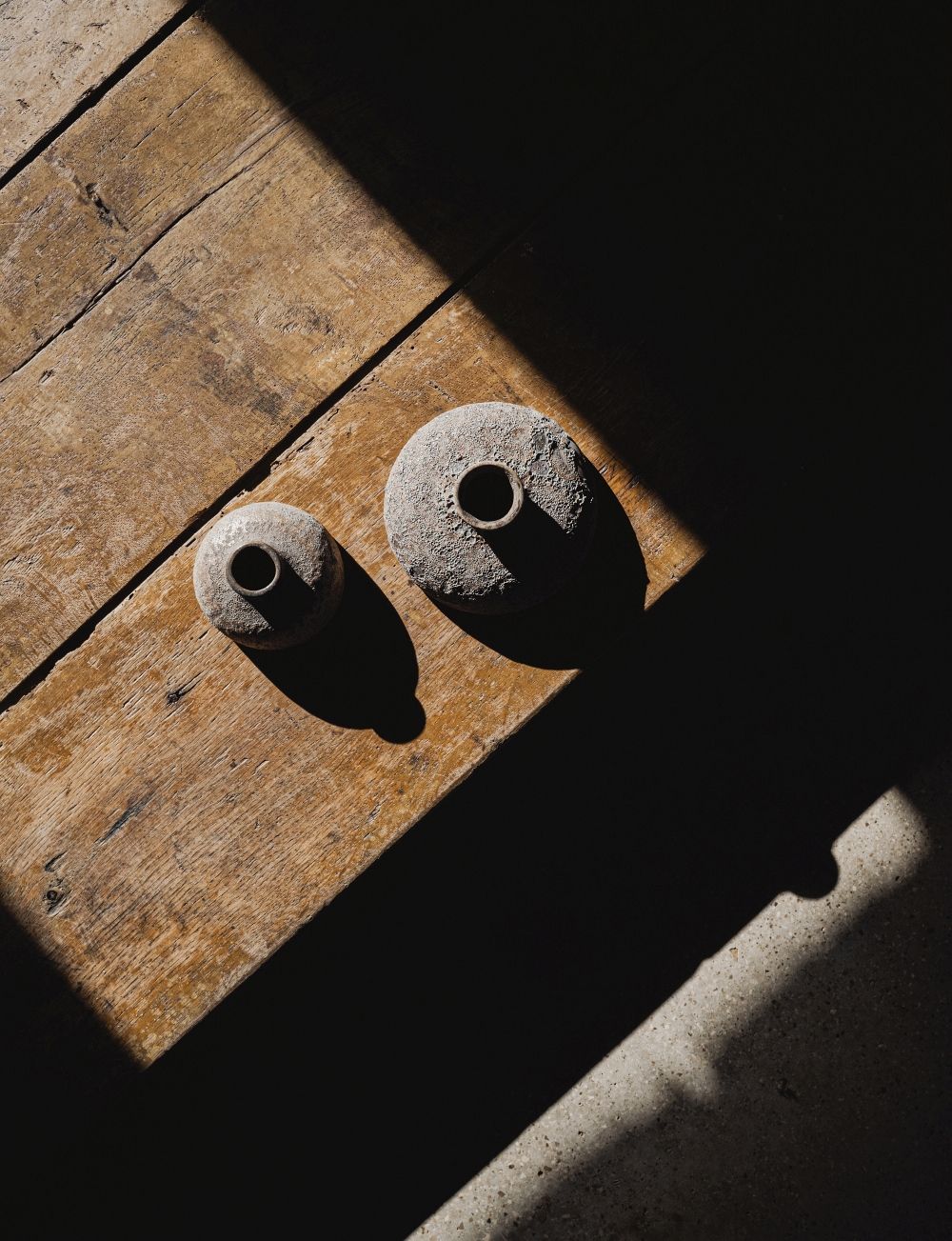 Please, tell me more about those over 100 books which have been dressed up in your photos. How does it make you feel knowing that your photos are on the cover of some international books?
I feel grateful to know that my works are being used with the purpose of illustrating literature, another domain I am an avid fan of – I myself love to write and (patiently) look forward to the day I will write and illustrate my own book (hopefully soon).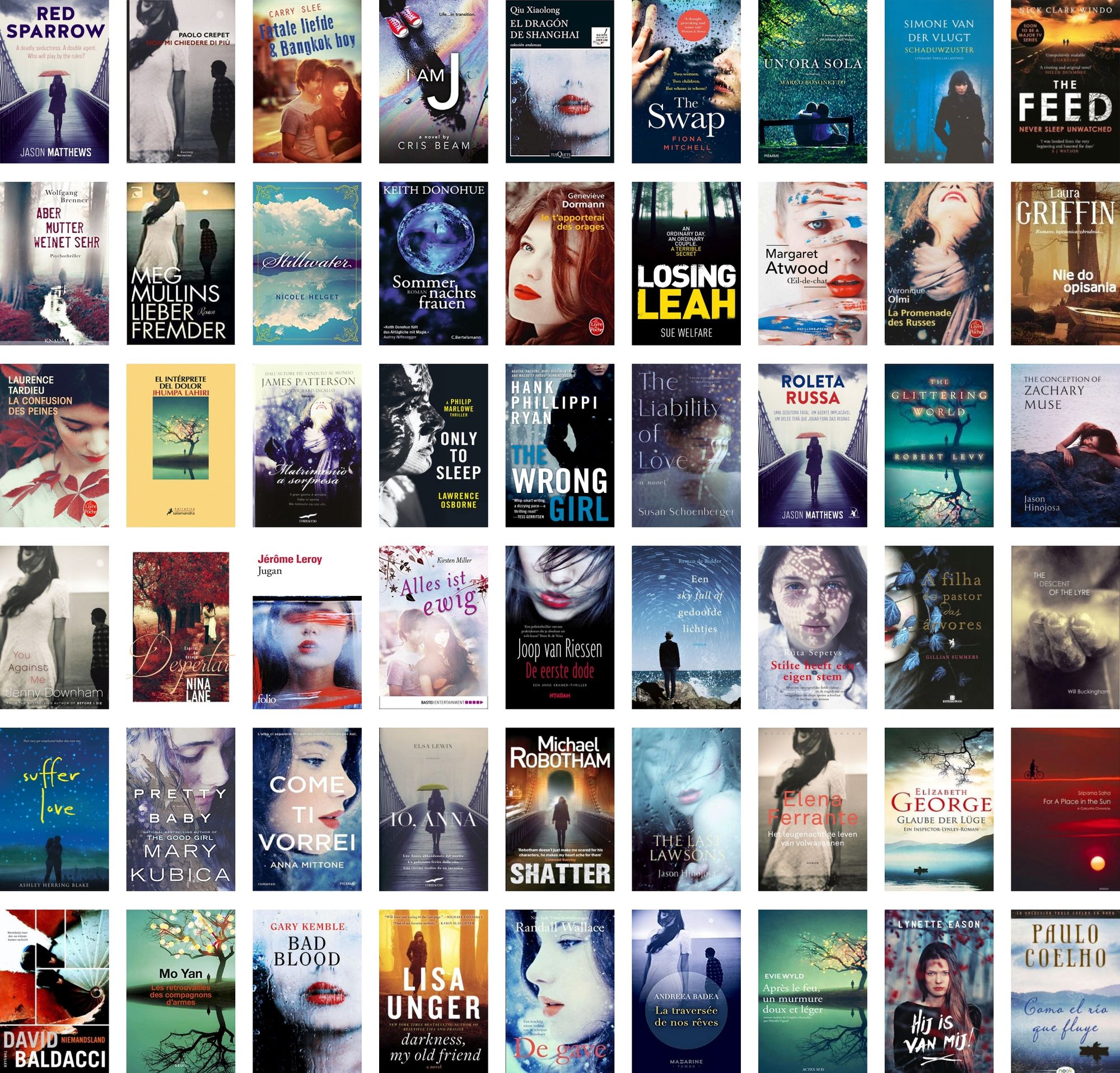 Can you, please, name some of your dearest awards and collabs, both Romanian and international?
One collaboration that remains priceless is having worked with The New York Times for an article about the Romanian artist Geta Brătescu – what an inspiring day and visit at her atelier it was!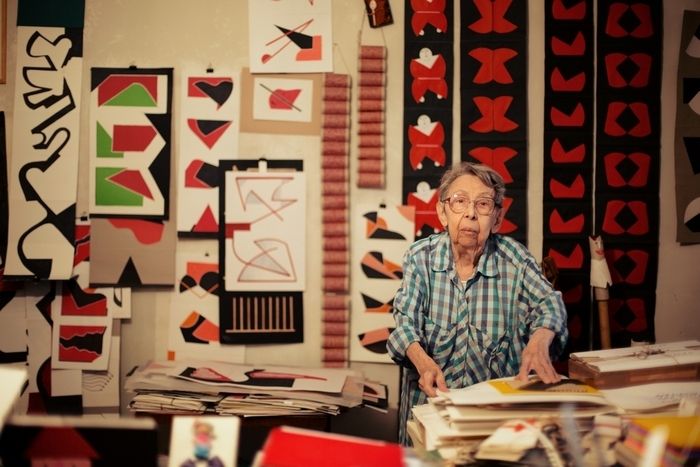 I am also very fond of my two collaborations with the MA RA MU group, one of which will soon be published.
Also grateful that my ethnographies series was published in Le Monde a few years ago.
And, of course, I'm always happy to create new projects with my dear Ana Bucura, and with all the models and collaborators who have become friends, too.
What does happiness mean to you now?
Happiness now means being able to look back and not regret the past, while being able to also look forward with excitement and purpose.
Happiness is Aurora.
Happiness is seeing myself healed from a long-term depression.
Happiness is creating a new work of art.
Happiness is writing.
Happiness simply is.
photos: Felicia Simion
Abonează-te, lasă-te inspirată.
♡ Inspiration Avalanche - Conținut exclusiv pentru abonați.
Mă abonez ♡