When Raluca Niţu reached out to me on Instagram at the beginning of this year, I had no idea we would have such a strong chemistry and embark on an ongoing, authentic, and honest collaboration. Above all, an offline friendship.
Since January 2023, I have written an article about the essence of the AIRE Official brand, and we have conducted an interview together.
I wore Ralu's pieces in Bucharest, Turkey, for photo shoots, and for Must Visit Campaign visits, and they all made me feel feminine. If you are new to my blog, you might not know that AIRE, along with other Romanian brands, helped me embrace my feminine energy and femininity in general.
As you can see, AIRE is more than just a clothing brand for me; it is a true ally on my self-discovery journey.
I am so excited for this second interview with lovely Ralu Niţu about her new microcollection, The State of Calm, about how women can succeed when they collaborate, and about "quiet luxury" and "slow travel" attire.
ps: The cherry on top is that you can shop for your favourite items online and have them shipped throughout Europe - aireofficialstore.com.
Shop wisely and responsibly, favouring quality over quantity, and supporting local brands and artisans.
Who is Raluca Nițu?
A woman, a mother, and a continuous dreamer. The creative behind AIRE's label.
"A manifest for simplicity, inspired by neutral tones, clean lines, and minimalist design." Why did you choose to base your brand on these characteristics?
AIRE was founded with the idea of creating a minimalistic yet feminine brand with the highest quality possible.
Joining the slow fashion movement, the brand kept on to the values of simplicity, high quality, and longevity, marked by subtle designs, flowing shapes, extra-fine materials, and natural shades.
AIRE seeks to create simple, wearable, and unique ensembles for the everyday—clothes that remain both elegant and comfortable throughout the day.
You have just launched a new collection. Tell me more about it: the concept, the materials, the manufacturing process, and the exquisite pieces.
This latest collection has been designed to be worn in any season with fine, unique jewellery, – underlining the brand's defining concepts of calm aesthetics and timeless styles.
Born out of an affinity for unique design, The State of Calm Microcollection is the result of a beautiful collaboration between Freywille and AIRE, with the total implication of Ana-Maria Conache, who made all this possible.
Inspired by Freywille' s platinum jewellery and fine decor in black ceramics, the collection consists of cream, beige, black, and grey pieces designed for trans-seasonal dressing. Fabrics used, like mohair, ultra-soft alpaca, and silk, can be worn alone from spring to fall or layered up in winter.
The jewellery from Freywille came to complete the looks, and the silk dresses from Mastij added extra elegance.
For example, the Black Coffee Cardigan is an oversized cardigan made from a rich mix of ultra-soft alpaca and silk, with voluminous sleeves and a double way to be worn (backless with a pearl accessory for fastening or as a V-neck opening cardigan).
The AIRE FW'23 looks were designed to combine flowing silhouettes, layering, and a simple neutral palette to achieve an elegant subtlety—qualities accentuated by the historical streets of Bucharest where the pieces have been photographed for this campaign.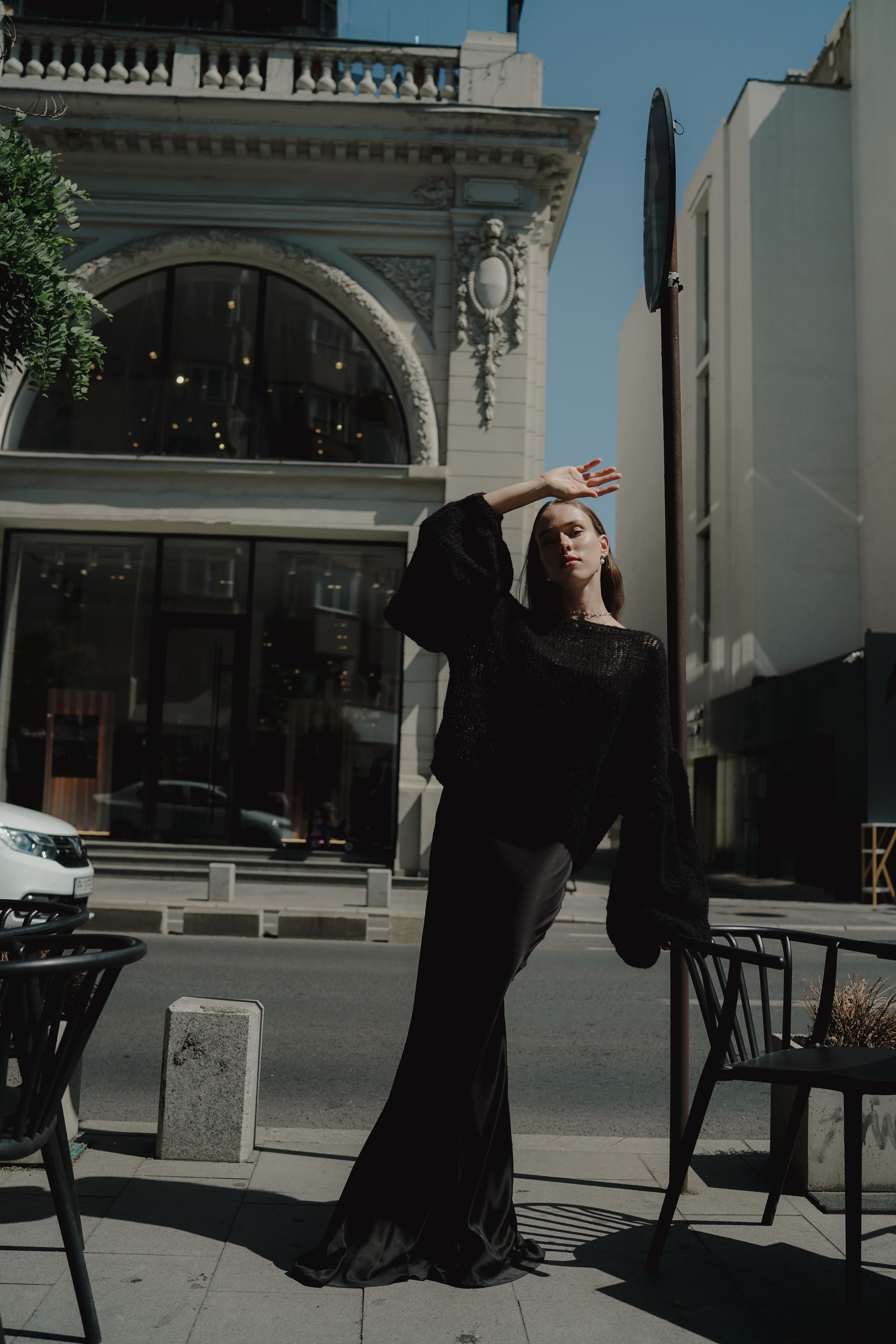 You also shot a stunning campaign. I have a lot of respect and admiration for brands that invest in telling great stories and taking amazing photos. You do not just make clothes; you also spread beauty in a variety of other forms and areas. Tell me more about this initiative.
Thank you! 😊 My everyday passion lies in creating, designing, sourcing, and, whenever I have the chance, styling and directing shoots. I have many things that inspire me, from architecture, historical buildings, and small alleys with coffee stores to fine design and artisanal work, and I want to incorporate parts of them in each campaign.
I feel very absorbed by styling and editorial photography, growing up with fashion magazines, and that's why I wanted every AIRE collection to convey its own story, to capture the context and the inspiration behind each piece.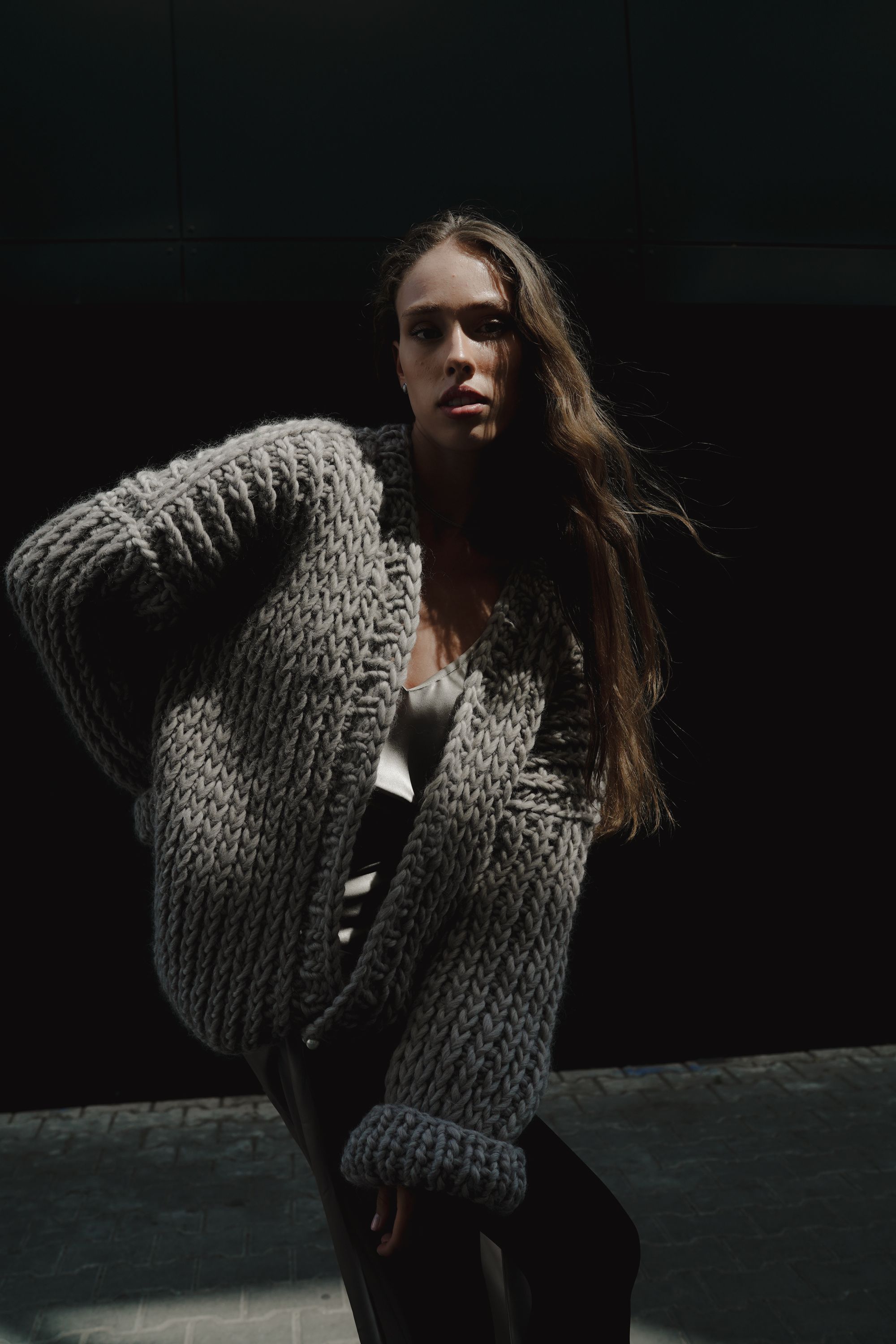 Nowadays, we hear a lot about "quiet luxury." What are your thoughts on this concept, and what impact can it have on people's perceptions of the fashion industry?
I'm not sure if we can still call it "quiet" since it is such a discussed theme these days. I'm more into associating it with a discreet style, made from high-quality fabrics and shaped in timeless styles—clothes that are meant to last a lifetime.
The fashion industry is such a fast-moving area that I can't see this concept staying too long in the discreet zone. Is more about labelling here and associating with a current trend.
I personally believe that the people who find themselves guided by this concept will redefine it through their personalities and keep it as a lifestyle.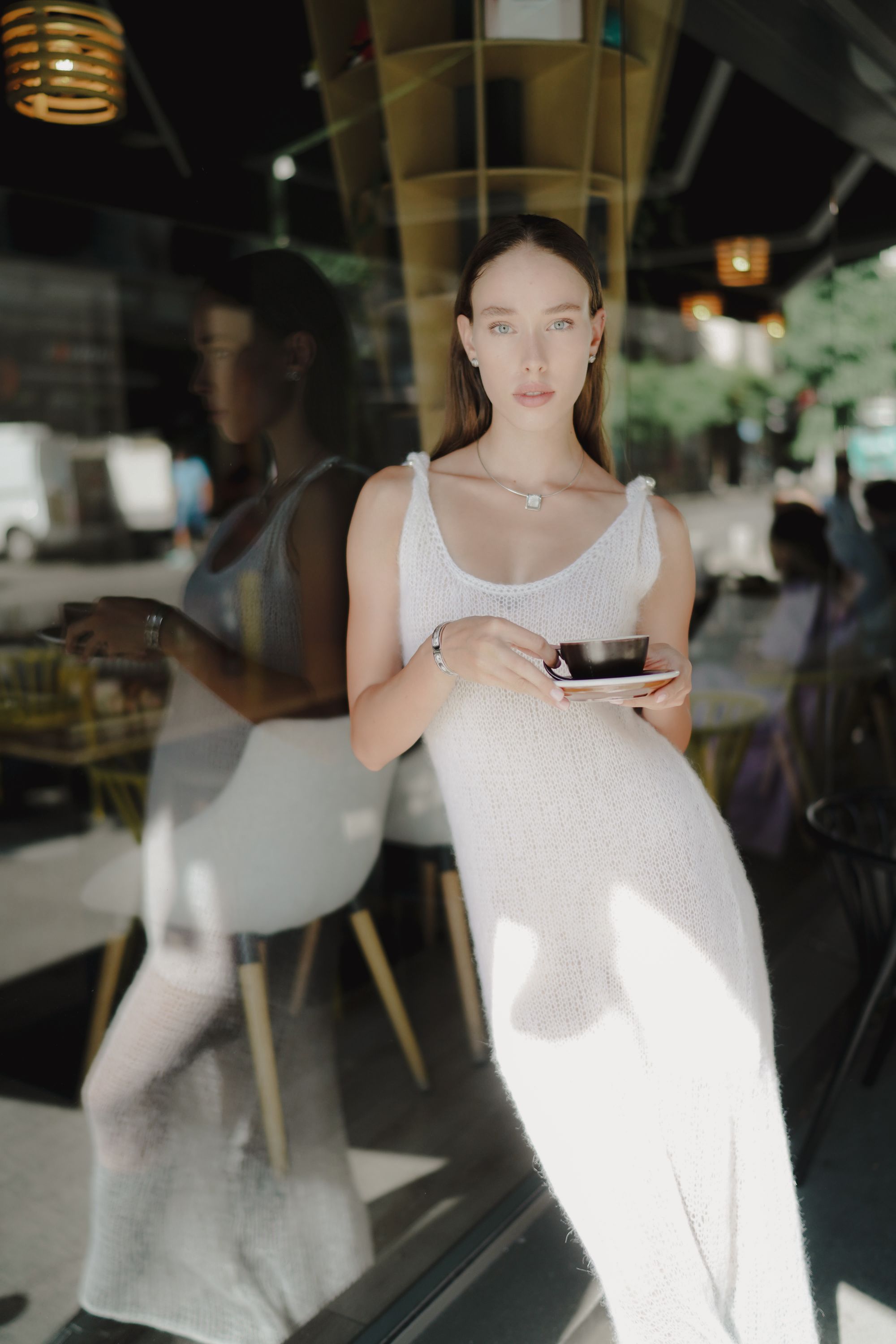 I know AIRE was featured in the most recent issue of După Afaceri Premium Supplement. I am excited to learn more about this collaboration and the story you are starting with Cristina Roșca, editor-in-chief.
Yes. It was a pleasure to discover talented people such as Cristina Roșca, who is, after all, a beauty seeker. AIRE appeared in the magazine with the SS'23 collection Loose, a very cherished campaign filmed together with Felicia Simion in a location that attracts with its refinement, La Maison.
Her travelling passion inspired me to create the "Slow Travel" project within AIRE: clothes that are designed to suit any journey, made from the finest fabrics with a fluidity that allows the person who wears them to enjoy the pleasure of travelling and to feel comfortable yet elegant.
We have some truly exciting things happening in the near future that I can't wait to share with you all.
AIRE Clothes are designed to be an essential part of one's travel attire - AIRE travel wear fundamentals . What exactly does this imply?
Born out of my need to have less clothes on my journeys and still feel comfortable and feminine, AIRE designs were created to serve this purpose from shrink-resistant materials with a loose, relaxed fit.
This fluidity in style attracted travellers, and one of them, based in Italy, will join our "Slow Travel" series wearing AIRE creations throughout her beautiful journeys around different parts of Italy and the Mediterranean Coast.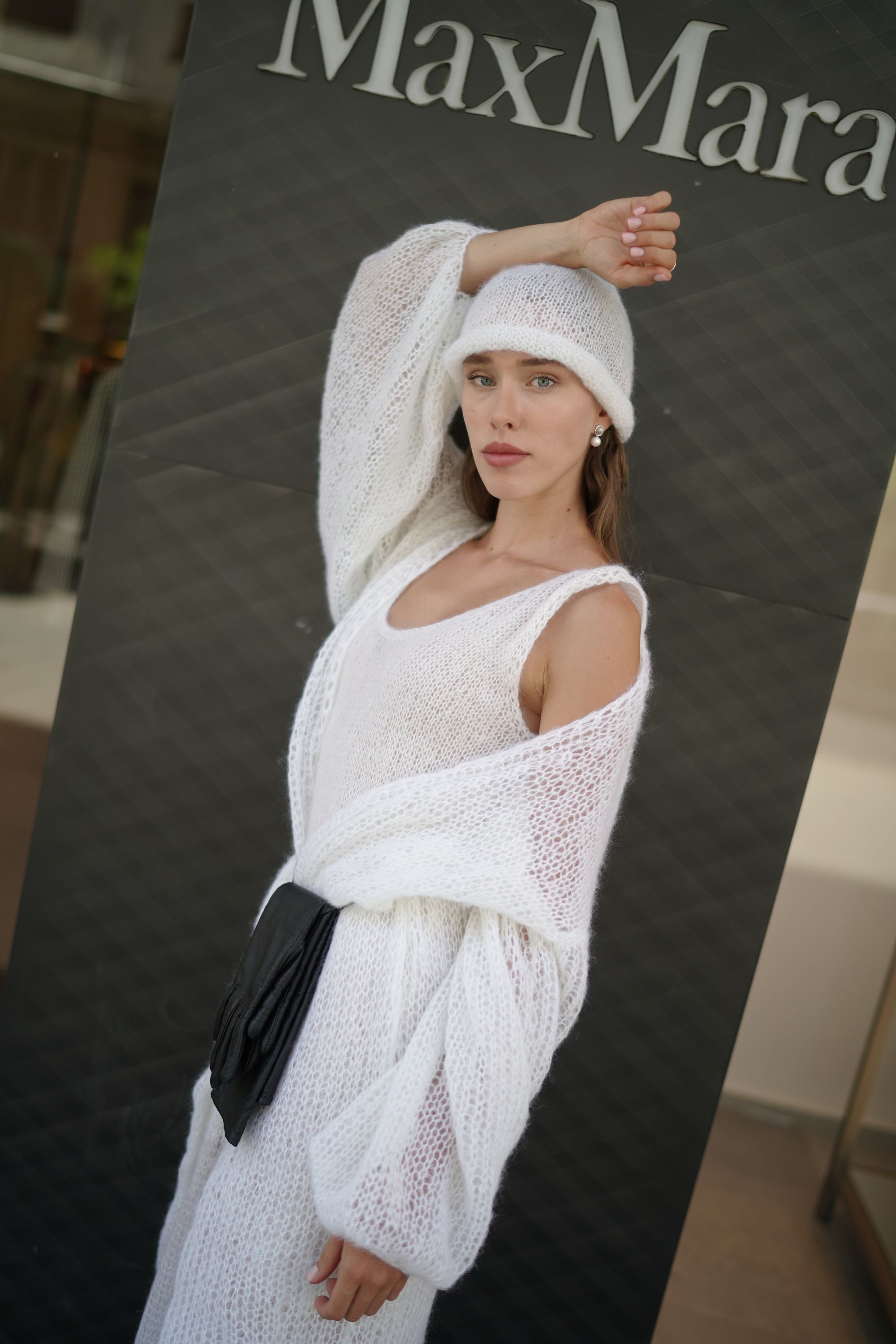 Aireofficialstore.com complements this noble universe of yours. Are you shipping throughout Europe?
I am very thrilled to see people from other parts of the world discovering AIRE, and with our international delivery service, we are now able to ship worldwide.
I asked you in our first interview, and I would like to ask you again now, 9 months later: How is the woman who pampers her body, soul, and mind with AIRE Clothing?
Is the same feminine woman who loves to make smart choices, appreciates the details, and feels confident in her everyday look. I love to think of the woman who wears AIRE as an inspiring muse.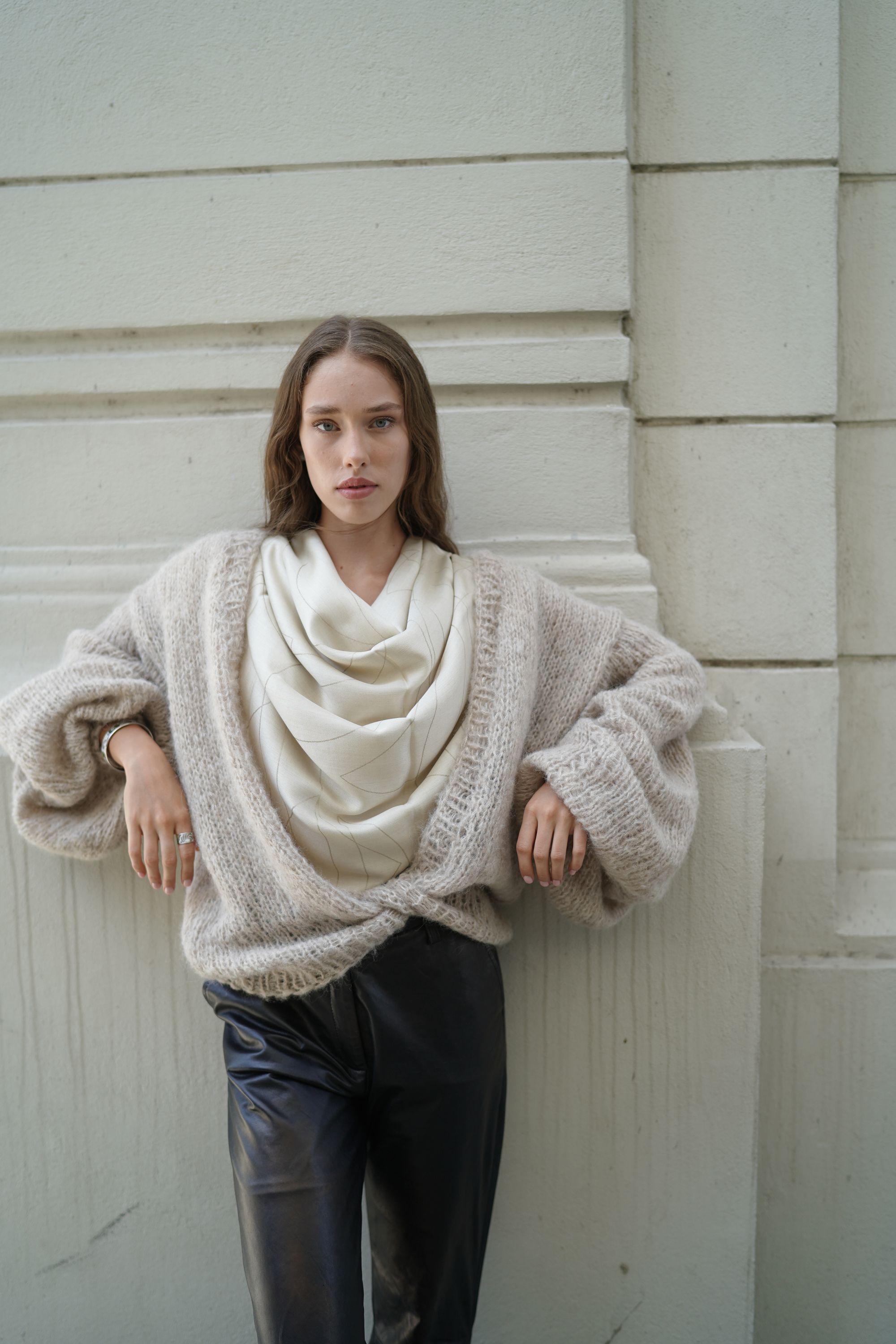 You already have a line of baby and children's clothing. Do you have any plans for additional pieces aimed at children?
We are preparing something special for the holiday season.
We were glad to see that our customers reached out to us and asked for customised gifts for the little ones, and we want to welcome them with some proposals specially designed for different occasions in their lives.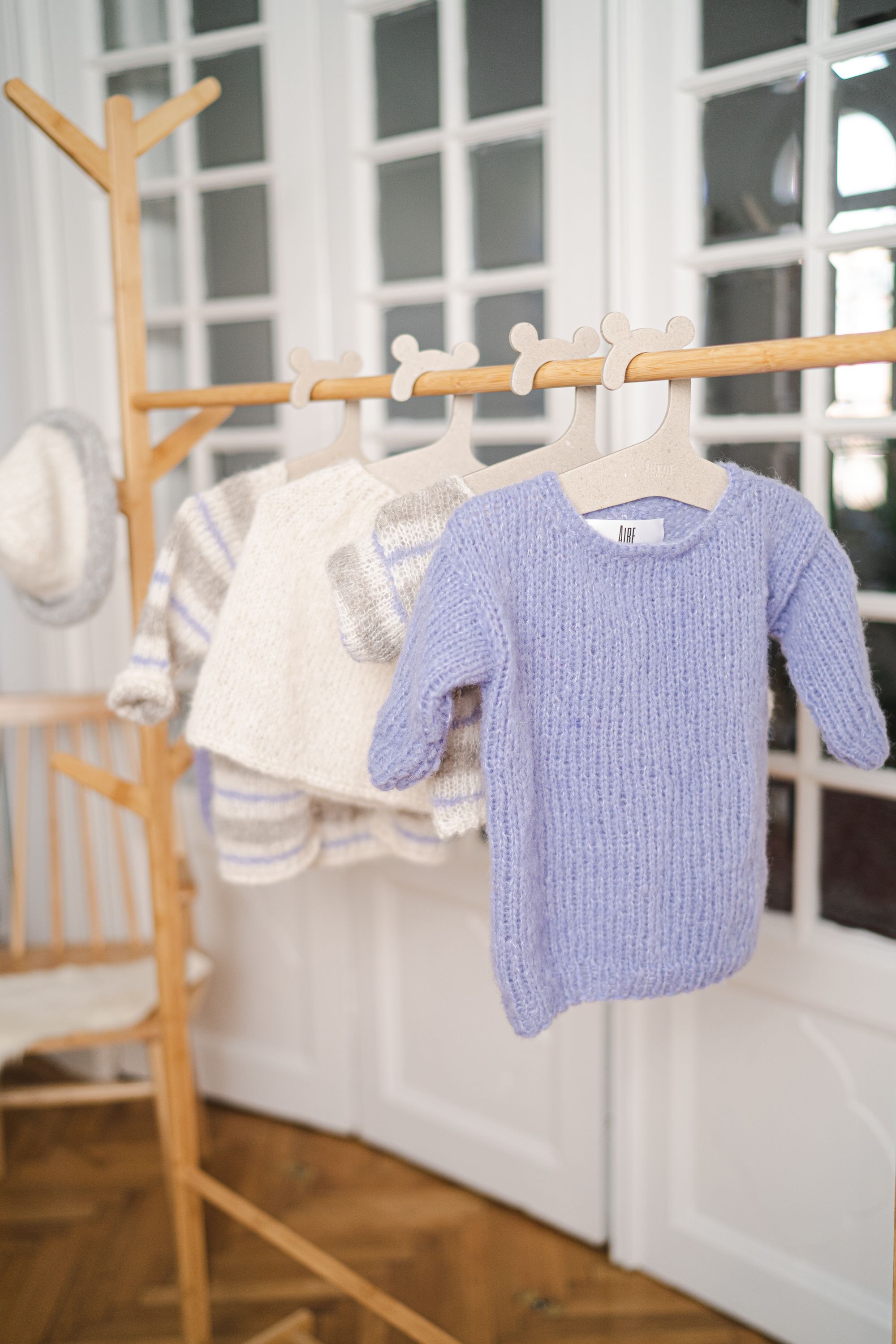 The State of Calm, a new microcollection Campaign:
Model: @giulia_axinte
Photographer: @doarfelicia
Location: @coffeestore.ro
Jewelry: @freywille
Home decor: @_ceramical_ & @bloomy.ro
Special partner: @mastijclothing
Styling: @ana_conache_ & @ralu.nitu