A 34-year-old woman with sensitive skin
I'd like to begin this article with some disclaimers. First and foremost, I am neither a beauty addict or expert. I'm just a woman with sensitive skin who has had a difficult relationship with her skin from childhood.
I'm still having trouble choosing the right products. It makes no difference whether a cream/serum/cleanser is pricey, made by a well-known brand, or is affordable.
My skin simply rejects certain products due to their ingredients (mainly perfume, alcohol, and so on), texture, and fragrance.
As a result, it's been really difficult for me to discover the right products for my skin care routine.
Because, yes, we are all unique, and what works for me may not work for you.
However, it is also possible that it will work for both of us.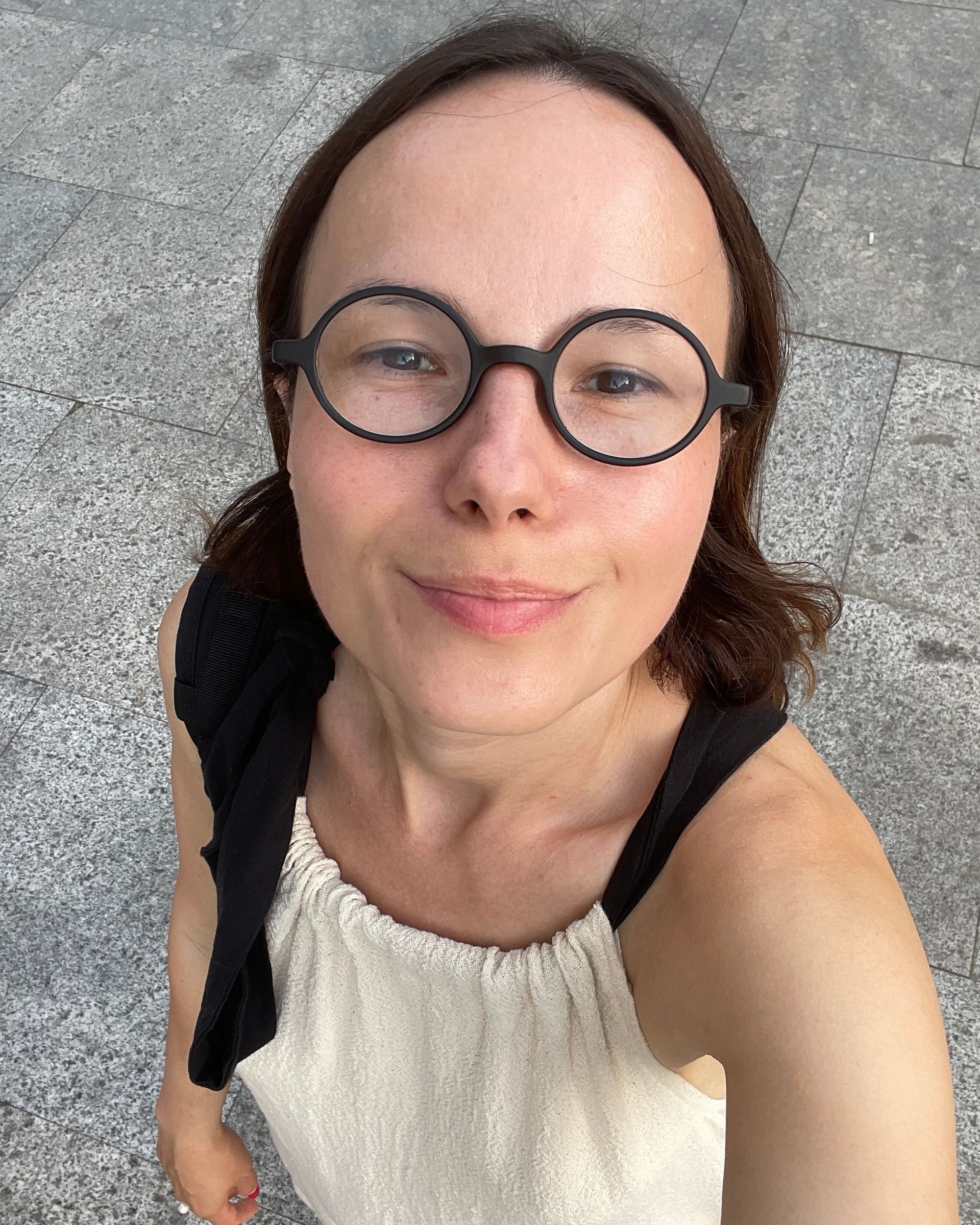 The skin care routine
I rarely put on makeup. I generally use foundation, although I prefer my skin to be clean and fresh.
Before I was 30, I paid zero attention to my skin care. Avoid doing it! But after having my daughter and experiencing burnout and depression, I realised that self-care is one of the most important things I can do.
So I slowly started out. Always use a product with at least SPF 50, double-cleanse my face, and moisturise.
I took some precautions, but I didn't reapply my SPF 50 throughout the day, and suddenly I had a pigmentation area on my forehead.
So I took more active measures, such as carrying around a little SPF item in my bag (I don't like the spray). However, it is not always simple to apply a cream when in the midst of the city and without washing your hands beforehand.
So, now what do we do?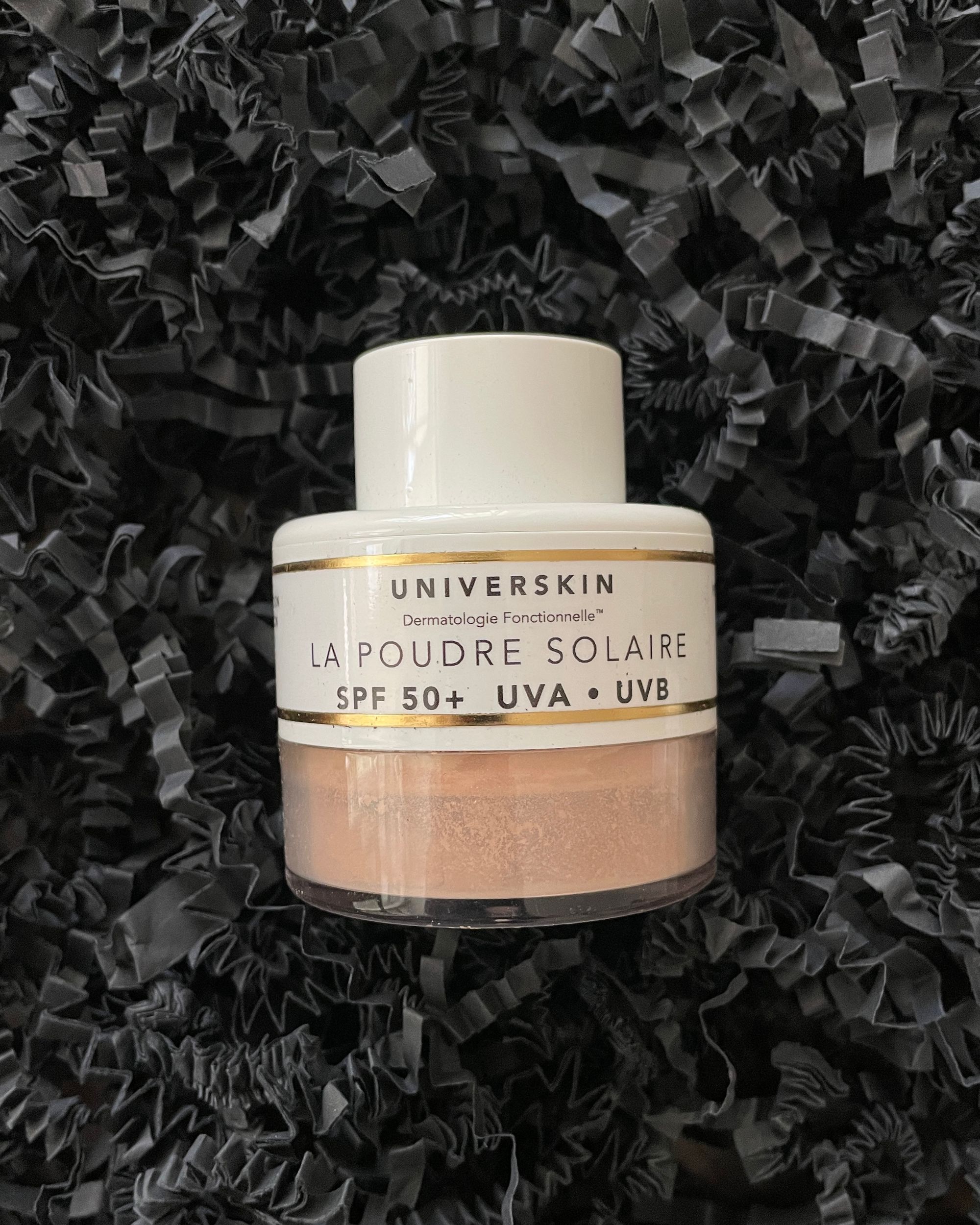 Goods for the skin
Now comes the exciting part. I recently discovered the best SPF50 product that I can reapply - SUNSCREEN POWDER SPF50+ from Universkin.
The SUNSCREEN POWDER SPF50+ formula is free of organic filters, nanoparticles, synthetic fragrance, endocrine disruptors, controversial preservatives, and synthetic dyes and is vegan, gluten-free, cruelty-free.
I'm not going to lie. I'm hardly Mother Teresa when it comes to natural, eco, bio, clean products (I sometimes eat junk food and drink cola), but I do strive to use as many clean things as possible, those that do not affect or harm as little as possible my skin, health, animals, and nature.
So you can see why I'm so pleased with this Universkin product. But first, let me tell you about my experience with it.
First and foremost, my skin accepts it. After using it, I had no pimples or other skin issues.
Second, I'm overjoyed and amazed by how much I adore the powder texture. I had some doubts about the texture, but I ended up pleased.
It not only protects my face from the sun, but it also covers my large pores.
It doesn't look like a mask on my face; the appearance is natural, and my skin feels clean.
It's never been easier to reapply my SPF product in the midst of my walks and errands.
Now for the cost. I have a saying. There are two ways to argue something is too expensive: 1. you can't afford it (which is acceptable as long as we're not talking about basic things) or the quality-price ratio is incorrect.
Otherwise, judging the price of a thing seems a little unfair to me.
The SUNSCREEN POWDER SPF50+ is not cheap, but it is also not expensive because:
You can use it for months.
It provides beneficial nutrients for the wellness of your skin.
A sunscreen with SPF50 is required.
It's sometimes all about choices: I don't smoke, I don't buy many clothes ( I buy rarely, sometimes vintage items from Babaluna Store or Galeria), and I don't wear make-up, so purchasing this product from Universkin does not represent a significant financial burden for me.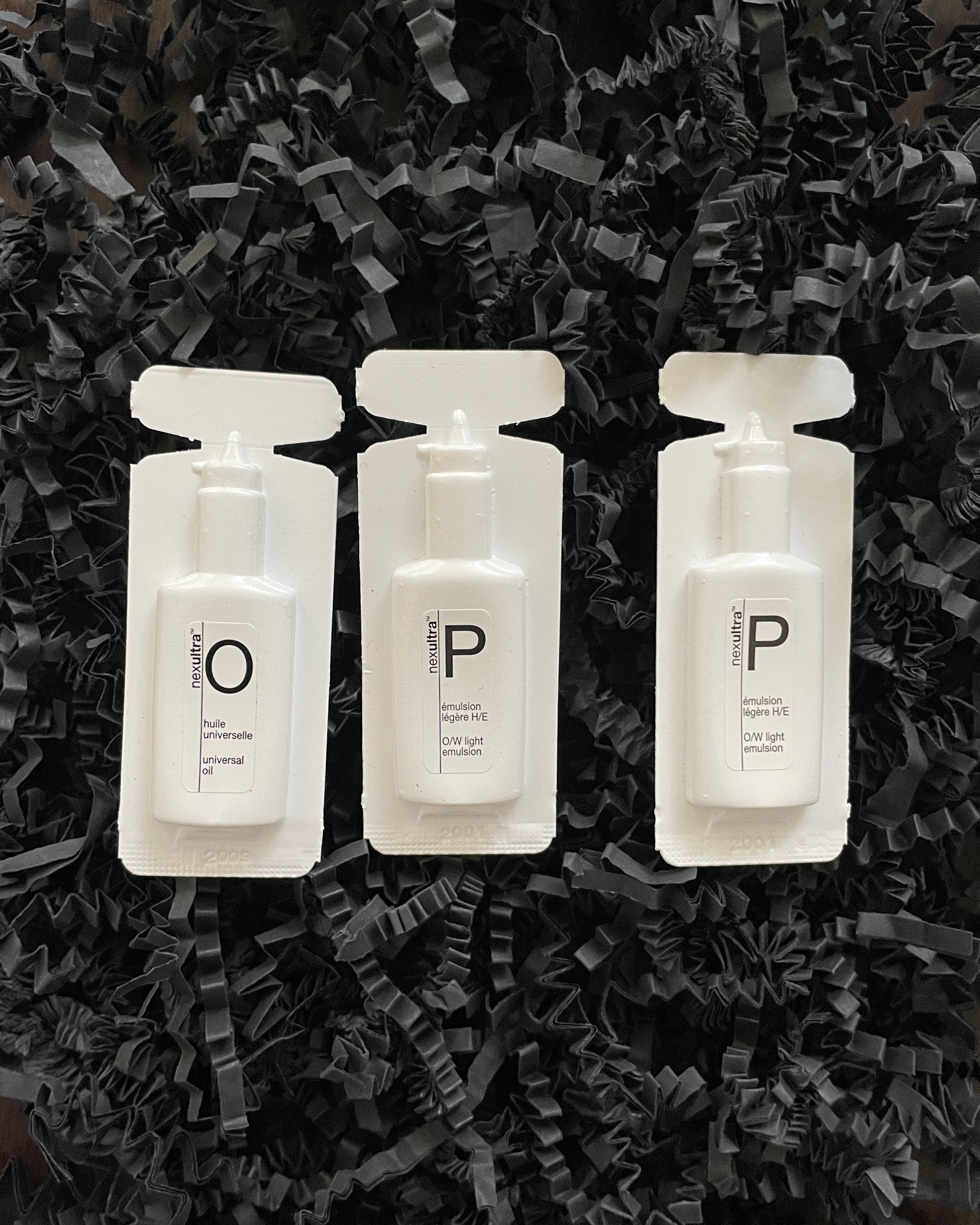 I've also tried two more goods. My face is also pleased with them. I have no pimples or other skin problems. I don't like using oil on my face (apart from coconut oil), but L'HUILE - UNIVERSAL CLEANSING OLIVE OIL wonderfully cleans the skin while also hydrating it.
The cream, I swear to God, is orgasmic!! Every aspect of Nexultra P light—its feel, scent, and results on my skin—is ideal. The product is fantastic, and I cannot recommend it enough. It fulfills three essential functions: anti-inflammatory, moisturizing, and repairing.
As I already stated, I do not endorse anything until I believe in it. It contradicts my morals and common sense, and I just do not do it. These are some items I recommend because they are so delicate and suitable for my sensitive skin. If you have similar skin and are looking for some clean and ethical products, these may work for you as well.
*This is not a paid collaboration, and the article reflects my experience with these three products in its entirety. However, if you make a purchase through the link above, I may earn an affiliate commission.